" The smell of good bread baking, like the sound of lightly flowing water, is indescribable in its evocation of innocence and delight" – M.F.K. Fisher
" A good bread is the most fundamentally satisfying of all foods; and good bread with fresh butter, the greatest feat" – James Beard.
Bread is definitely my weakness, especially when it comes to crusty Artisan Bread. Give it a little toast, I can have it at any time of the day. I usually have it with cream cheese spread and avocado slices lightly drizzled with honey; good butter; stews and cream soup.
Searching for a good bread recipe until I came across this artisan bread recipe from RecipeTin that calls for minimal ingredients and the attracting point is – it requires No Kneading!
Ingredients:
450g bread four
2 tsp instant yeast
2 tsp salt
375mls warm (not boiling) water
2 tbsp flour (for dusting)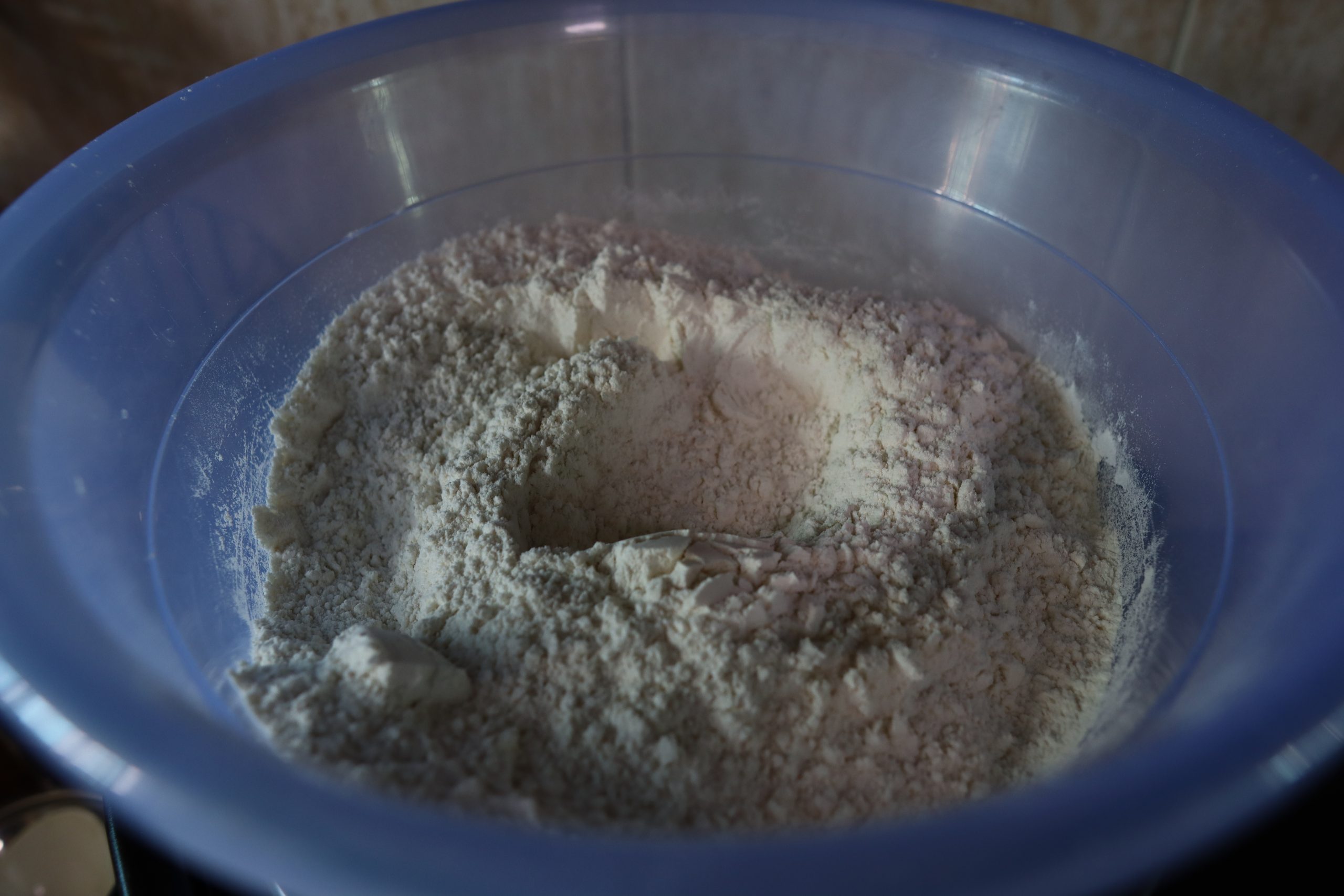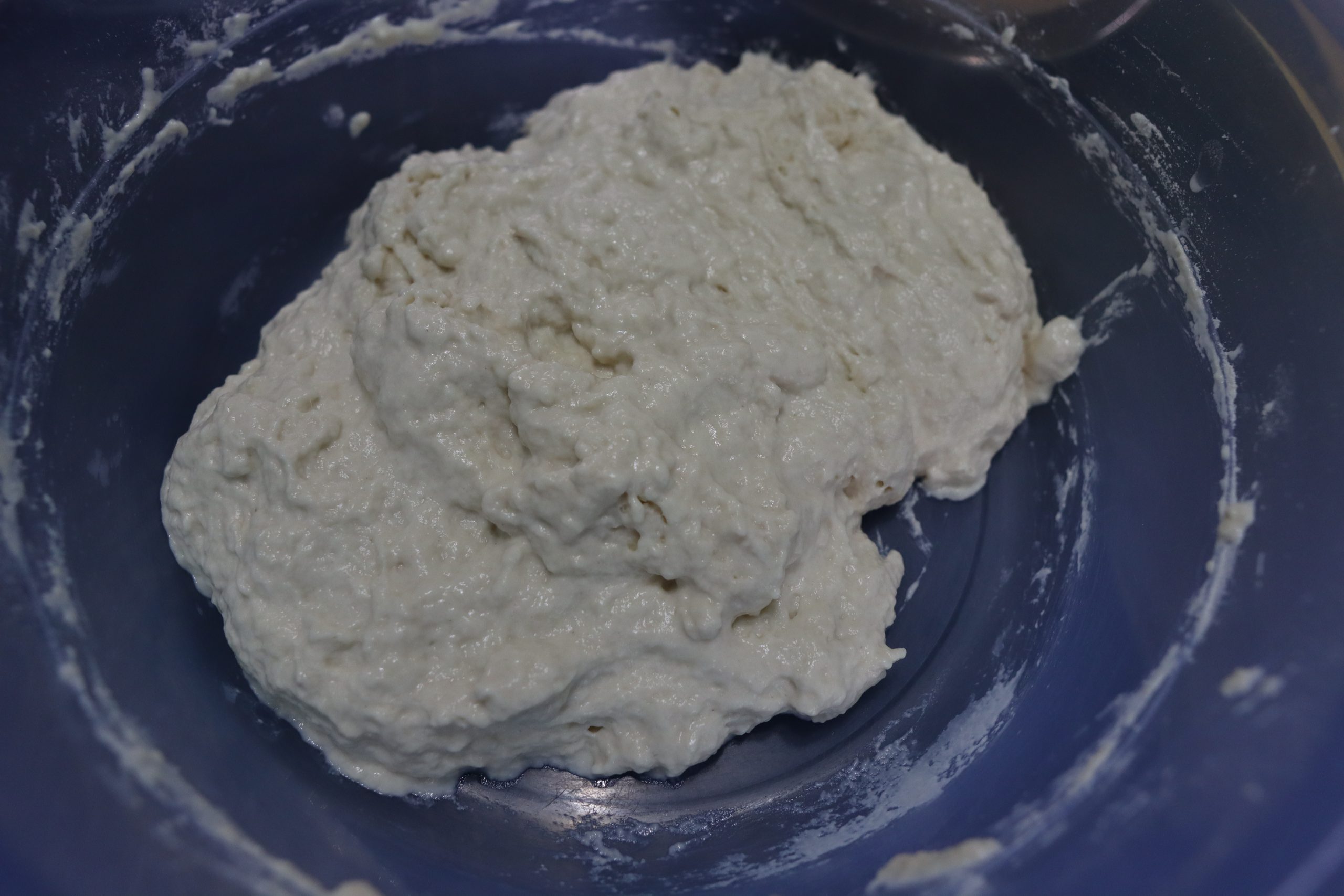 1) Mix flour, yeast and salt in a large bowl. Add water and mix till all the flour is incorporated. The dough will be wet and sloppy. Not those firm and kneadable kind. On the other hand, it shouldn't be runny like a batter.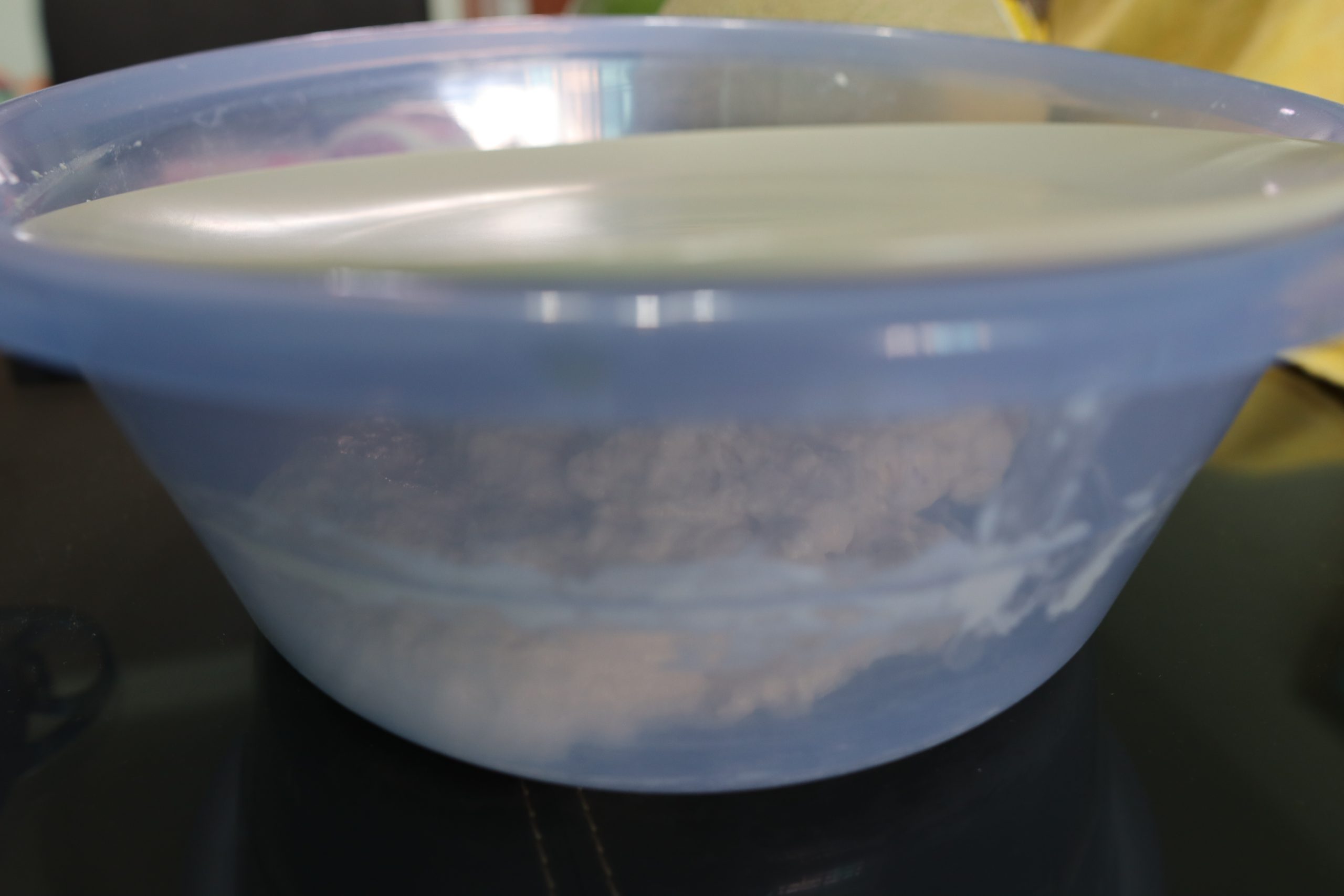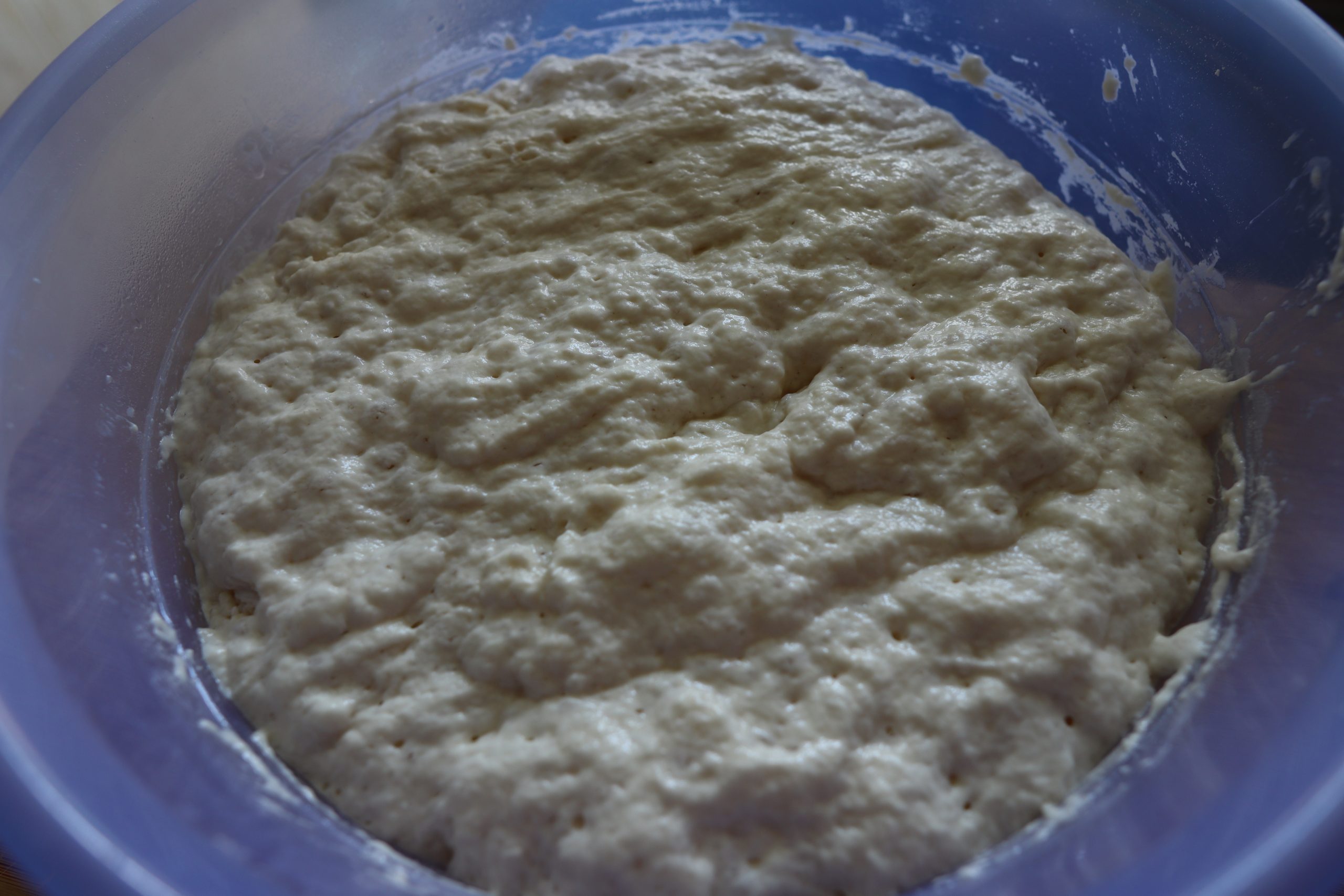 2) Cover with cling wrap or plate and leave on the table for 2-3hrs until it doubles in volume. In a hot and humid Singapore, I left mine on the table for 2 hrs and it is nicely doubled.
3) Put dutch oven with its lid on in the oven. Preheat to 230°c 30 mins prior to baking
4) Using a dough scraper, fold the sides inward to roughly form a round shape. No need to be too stringent. The main purpose is to shape the dough for easy handling and to compress the bubbles in the dough.
5) Slide a large piece of parchment paper next to the dough and flip the dough upside down onto the paper. Slide and adjust it towards the middle and share it a little. I like mine lopsided as more ridges = more crunchy.
6) Remove the piping hot dutch oven* from the oven. Place the dough together with the parchment paper into the dutch oven. Cover with the lid.
Caution: the dutch oven will be really HOT!
7) Bake for 30 mins (covered). Then, 12 mins uncovered or until golden and crispy.
8) Cool on a rack for 10 mins before slicing.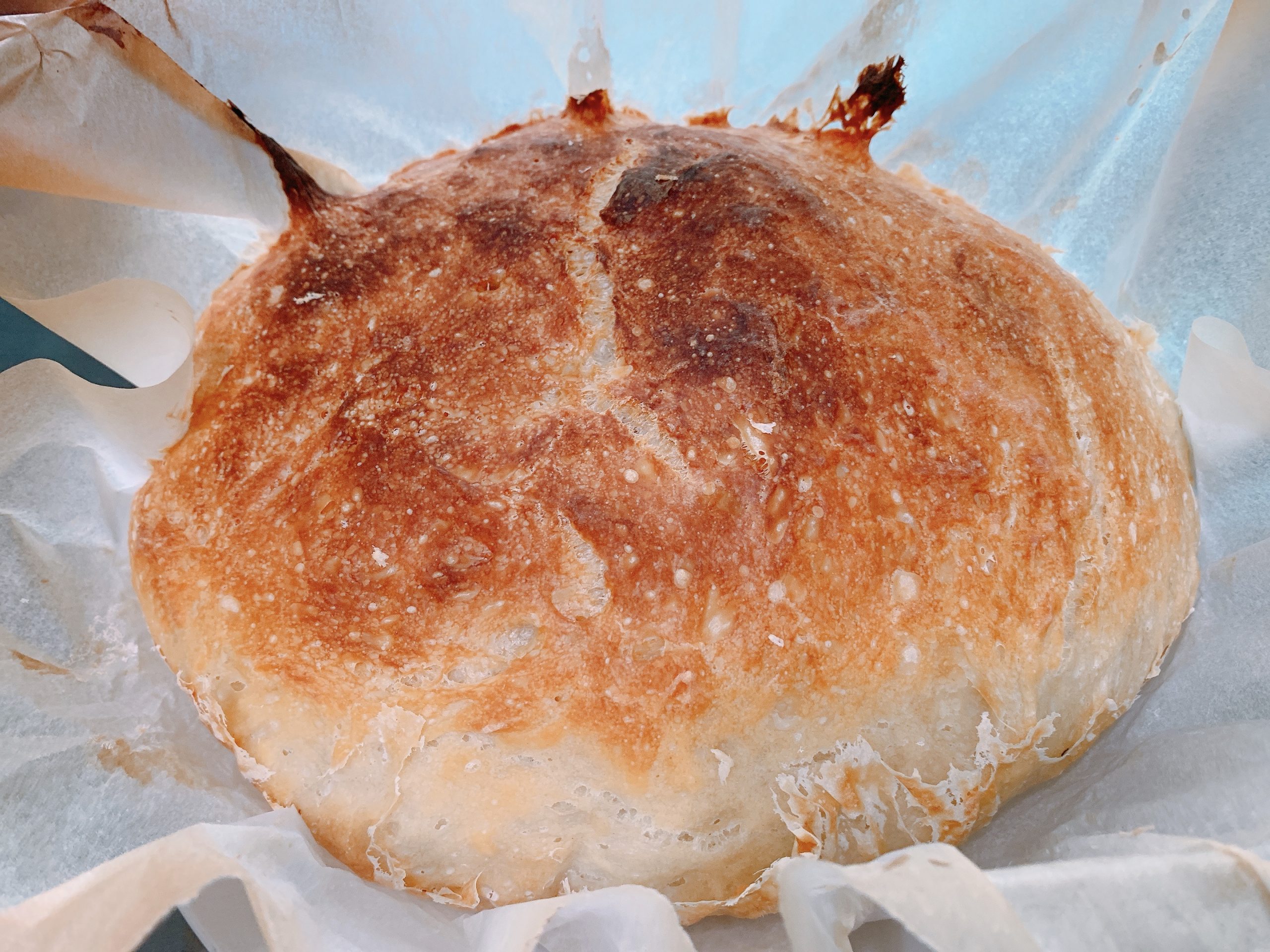 Nothing beats the aroma of freshly baked bread!