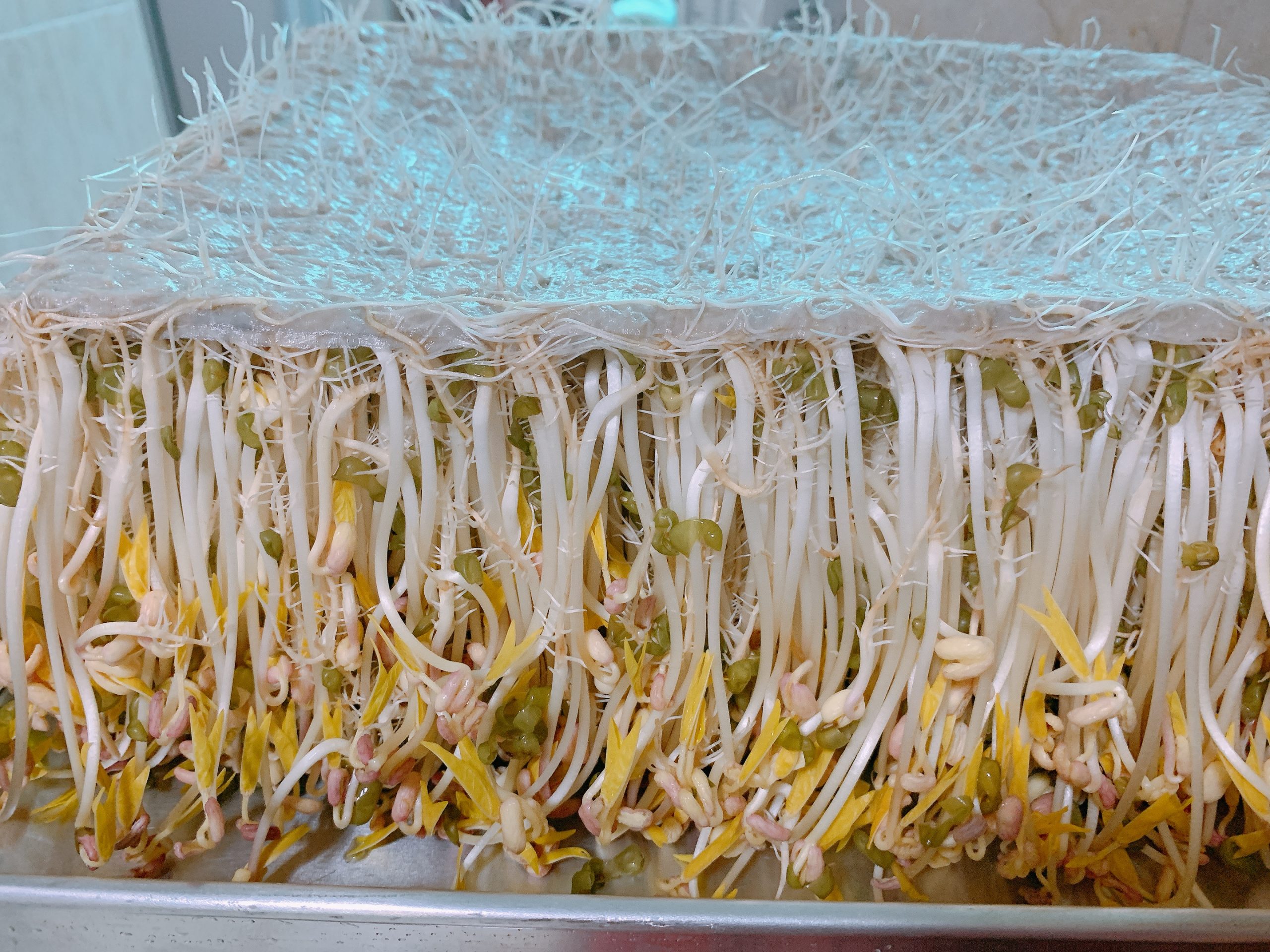 As a result of the current device-driven lifestyle, various health problems such as bad posture, eye strain, increased risk of addiction, etc were caused.  This excludes the hijack of precious bonding time parents can have with their children. It is even extremely challenging for full-time working parents on rotating shifts. Reading up on various parenting blogs and articles, teaching children life cycle is one of the most important ways to help them understand about life and connect them with nature.
The kids learned about the life cycle of butterfly and frog respectively in preschool. To enhance their understanding, sense of responsibility and hands-on experience, I read up to find inspirations on teaching them about life cycle. This trigger the memory of my primary school days during science class where we planted green (mung) beans on wet cotton wool and watch them grow to sprouts. Furthermore, growing of beansprouts is one of the easiest life cycle of an organism for kids to monitor and relate to its different stages. Ms Food Fighter is more excited than anyone else as it means she can have a mountain of her favorite beansprout (tau geh or 豆芽) to herself.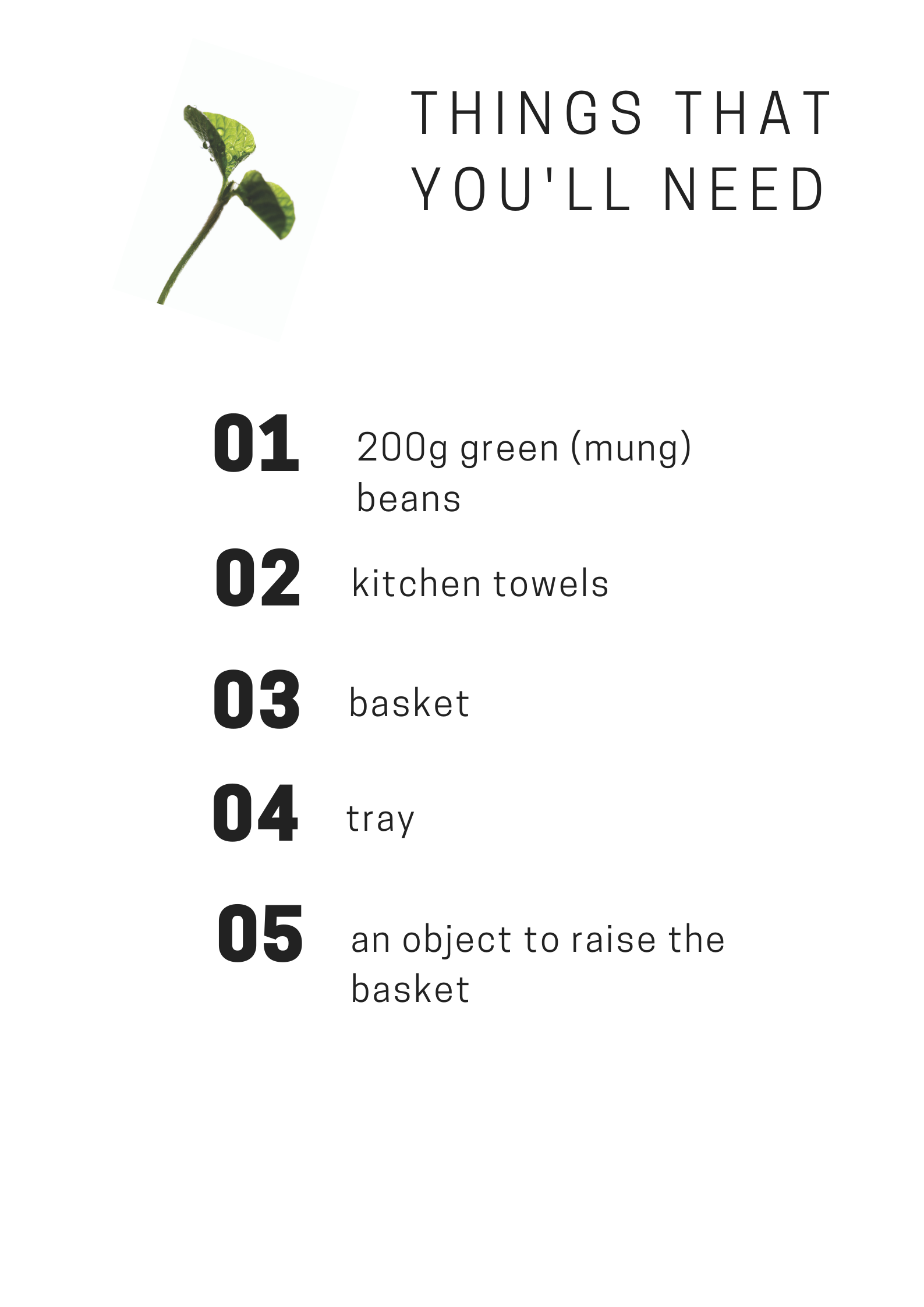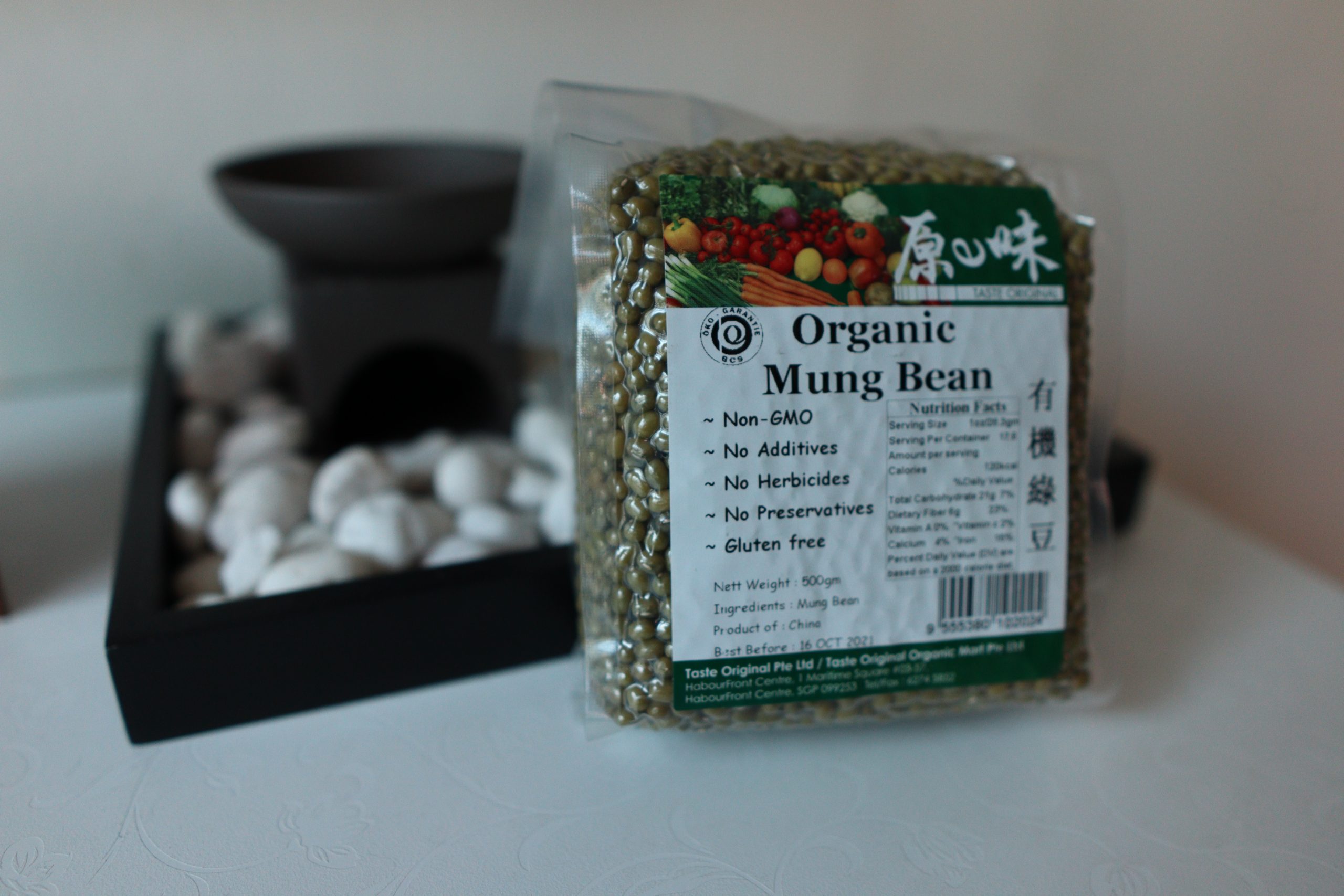 Not that I am growing organic beansprouts, its just that green beans were sold out in several places. Either its due to the hot weather or parents are growing beansprouts with their children during the circuit breaker for COVID-19. LOlz..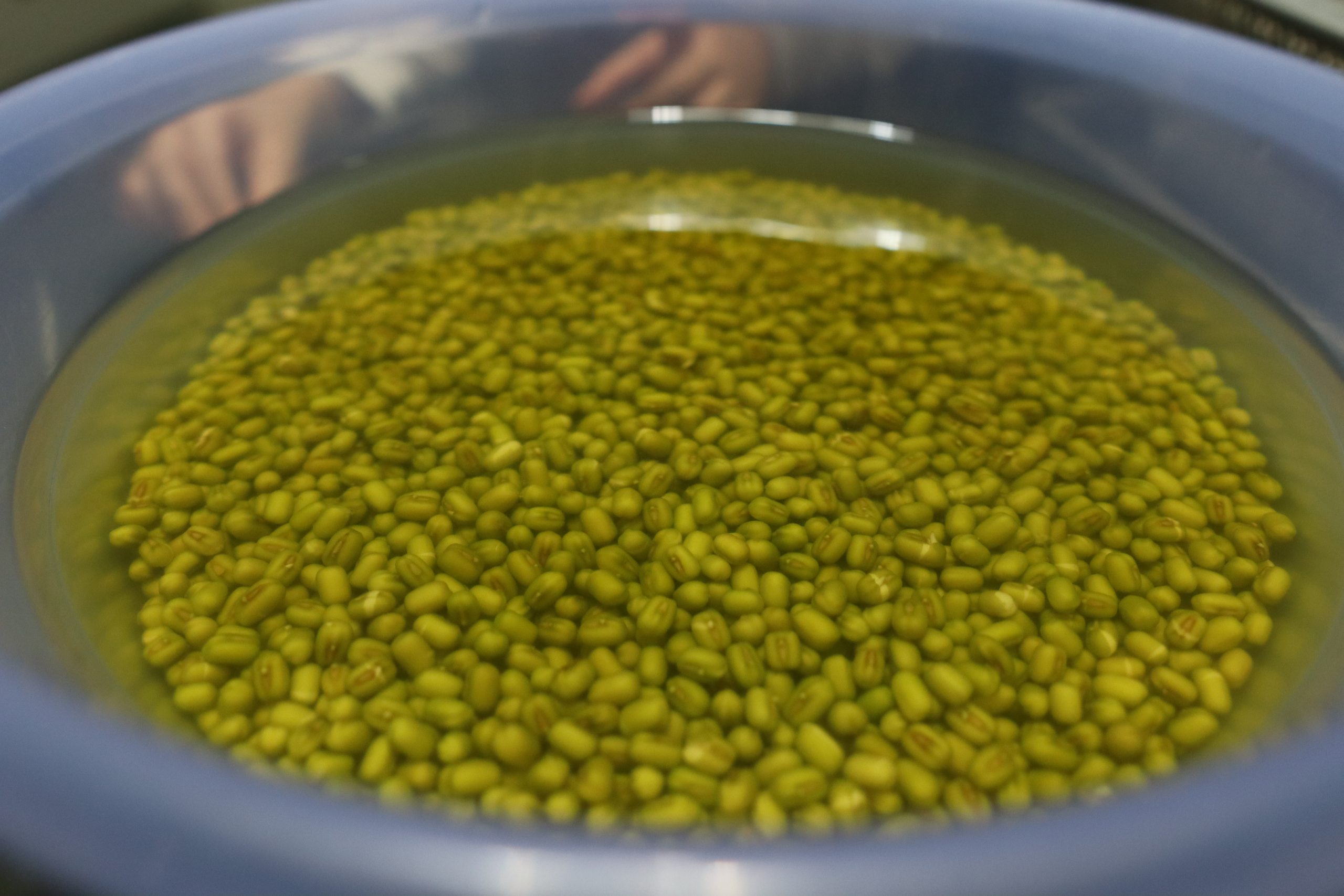 Wash and soak the beans overnight. Ensure that the water level is at least 2-3 inches above the beans.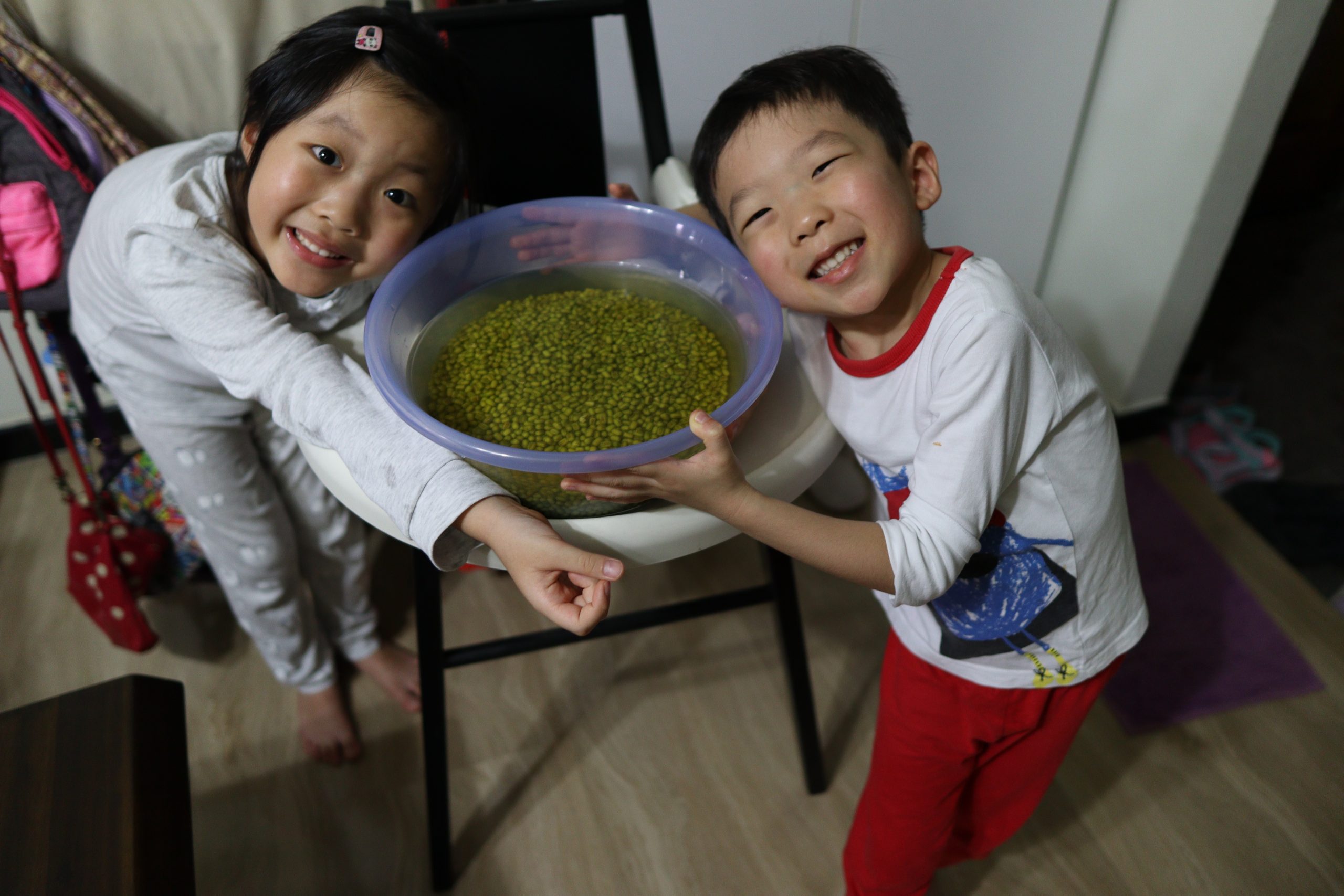 Wishing their beans goodnight. and sweet dreams. Ms Food Fighter: Mummy I can't wait to see the 豆芽宝宝 (baby sprouts).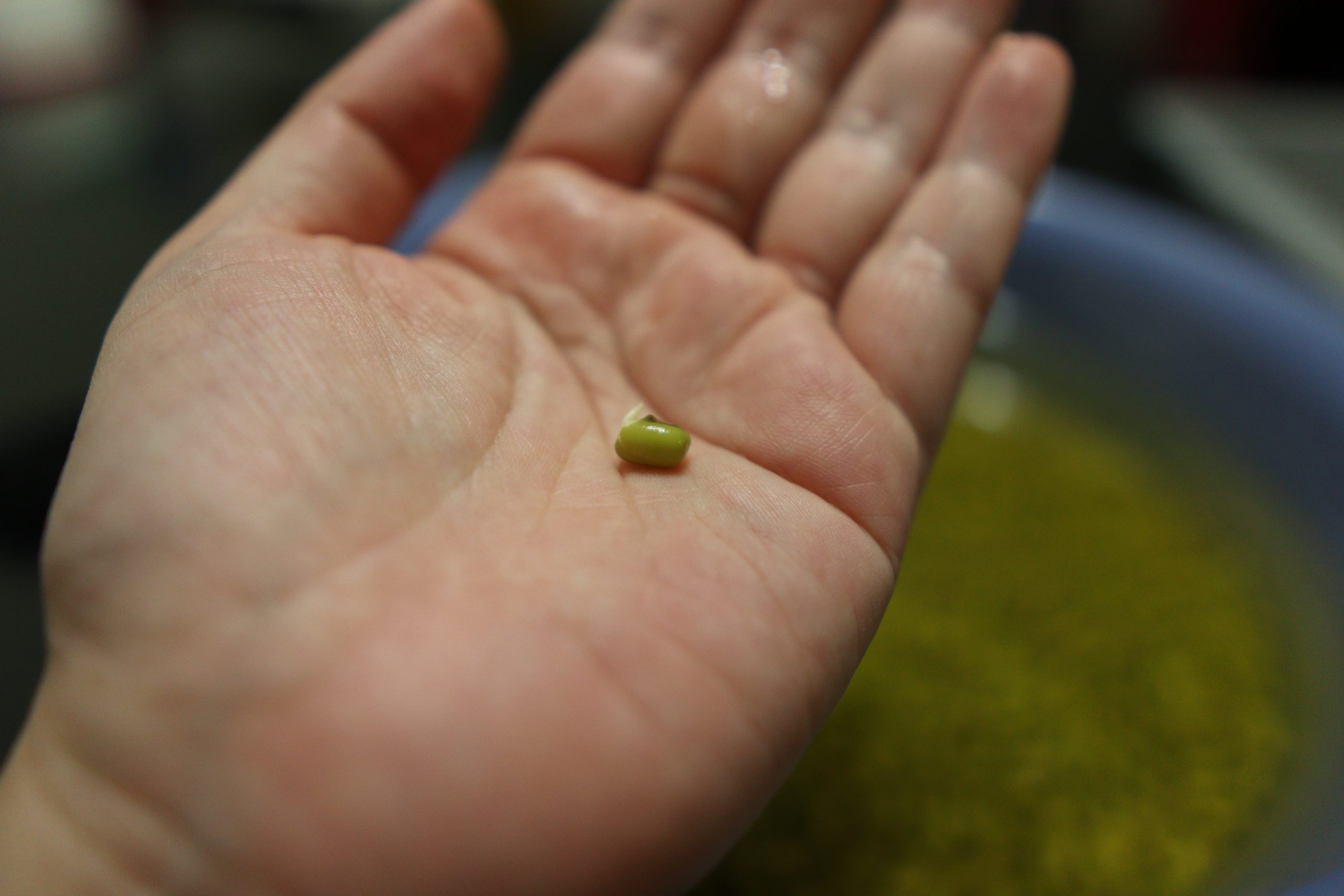 After soaking overnight, germination had taken place.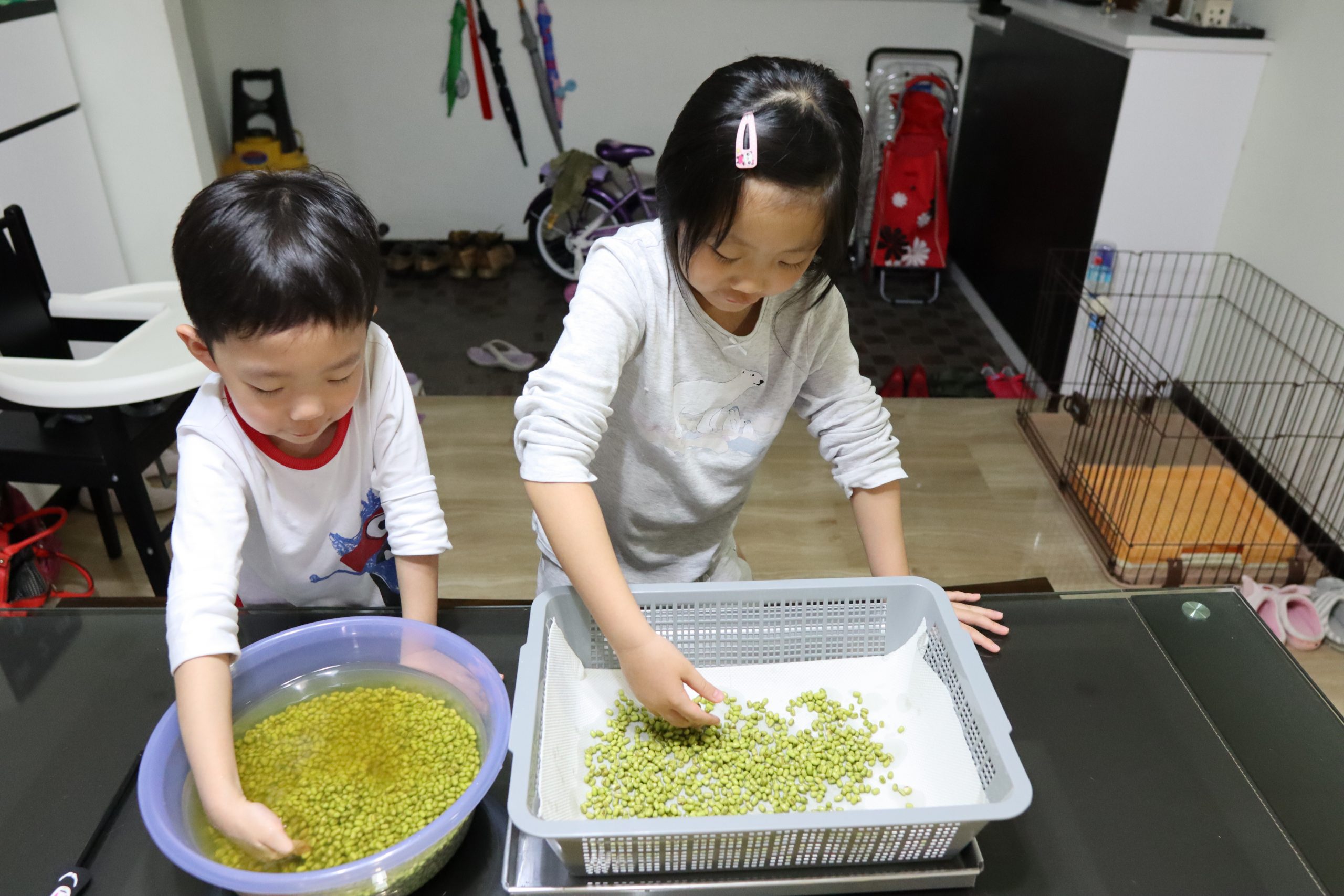 Lay the beans in a single layer in a basket lined with kitchen towels. Avoid overlapping as the beans require space to grow. The kids enjoyed themselves at this stage as they carefully lined the beans on the kitchen towels.
* dimension of the basket I'm using here is 15″ x 10″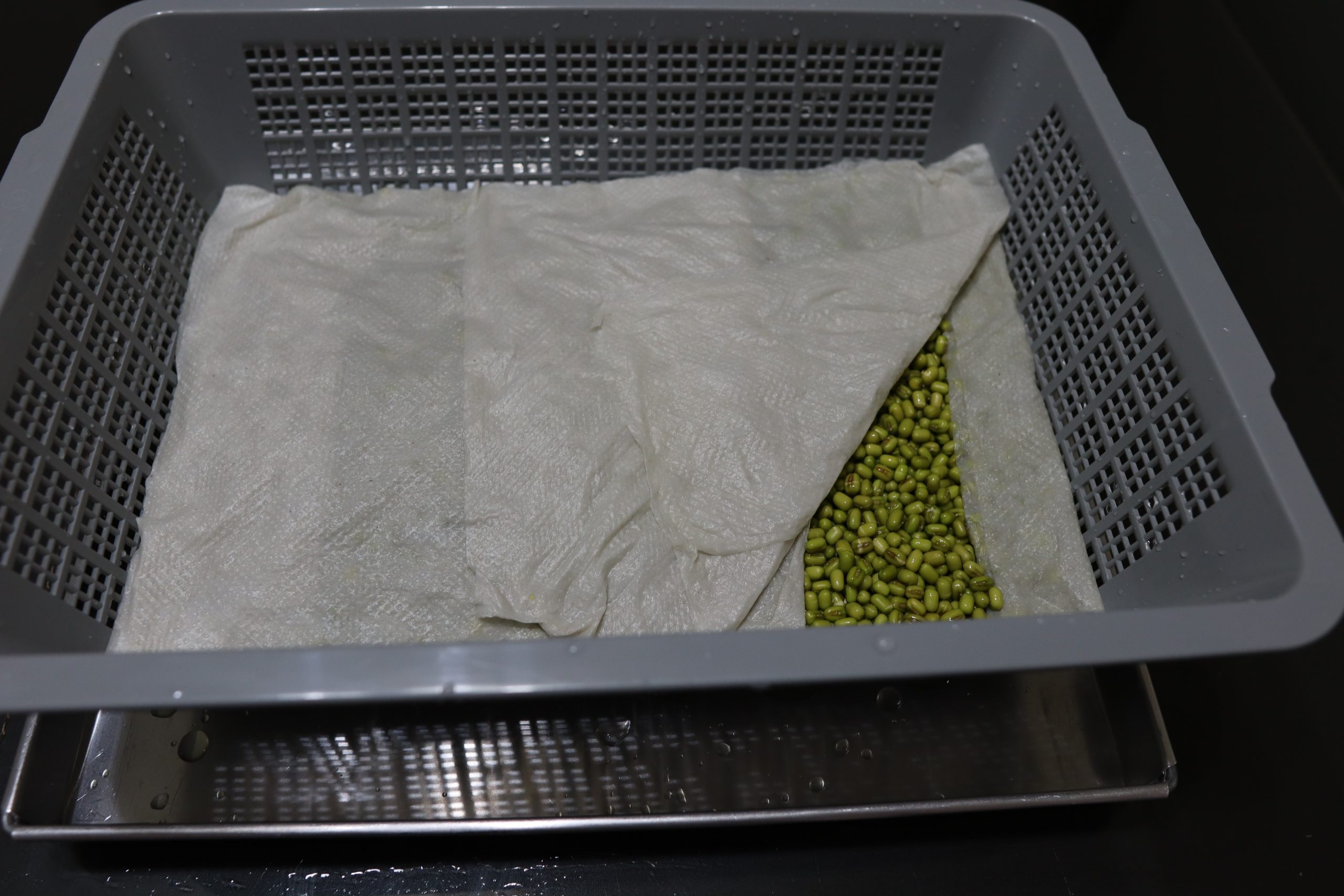 Cover the beans with another layer of kitchen towels. Give the whole lot a good shower. Ensure the kitchen towels are sufficiently wet. Don't worry about too much water as the excess will be dripped onto the tray.
If your basket does not come with a stand like mine, elevate it on a steamer rack so that the water can drip well onto the tray.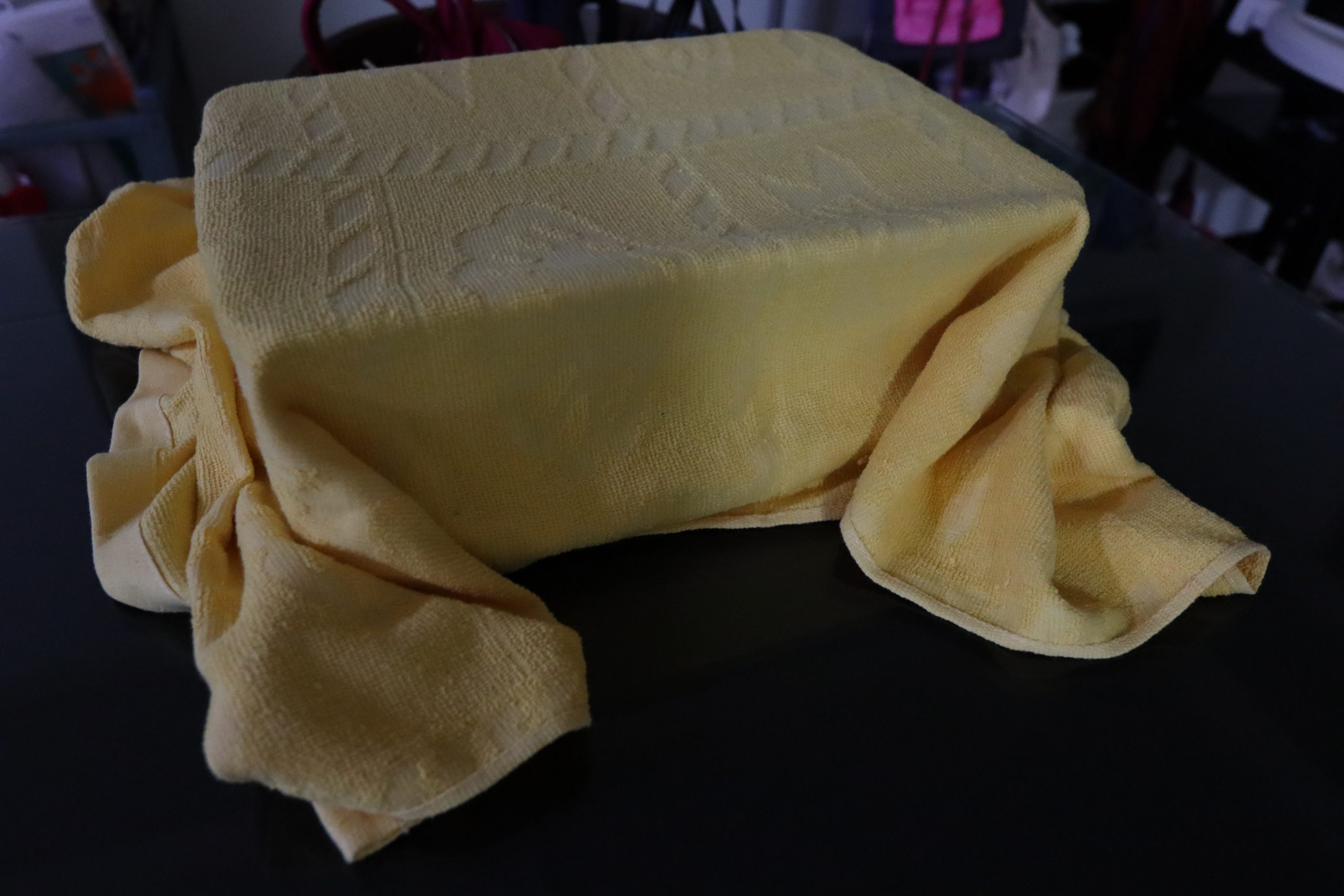 Cover the basket with a towel or black cloth for the best result and placed it in a dark area. I placed mine in a dark corner of the kitchen.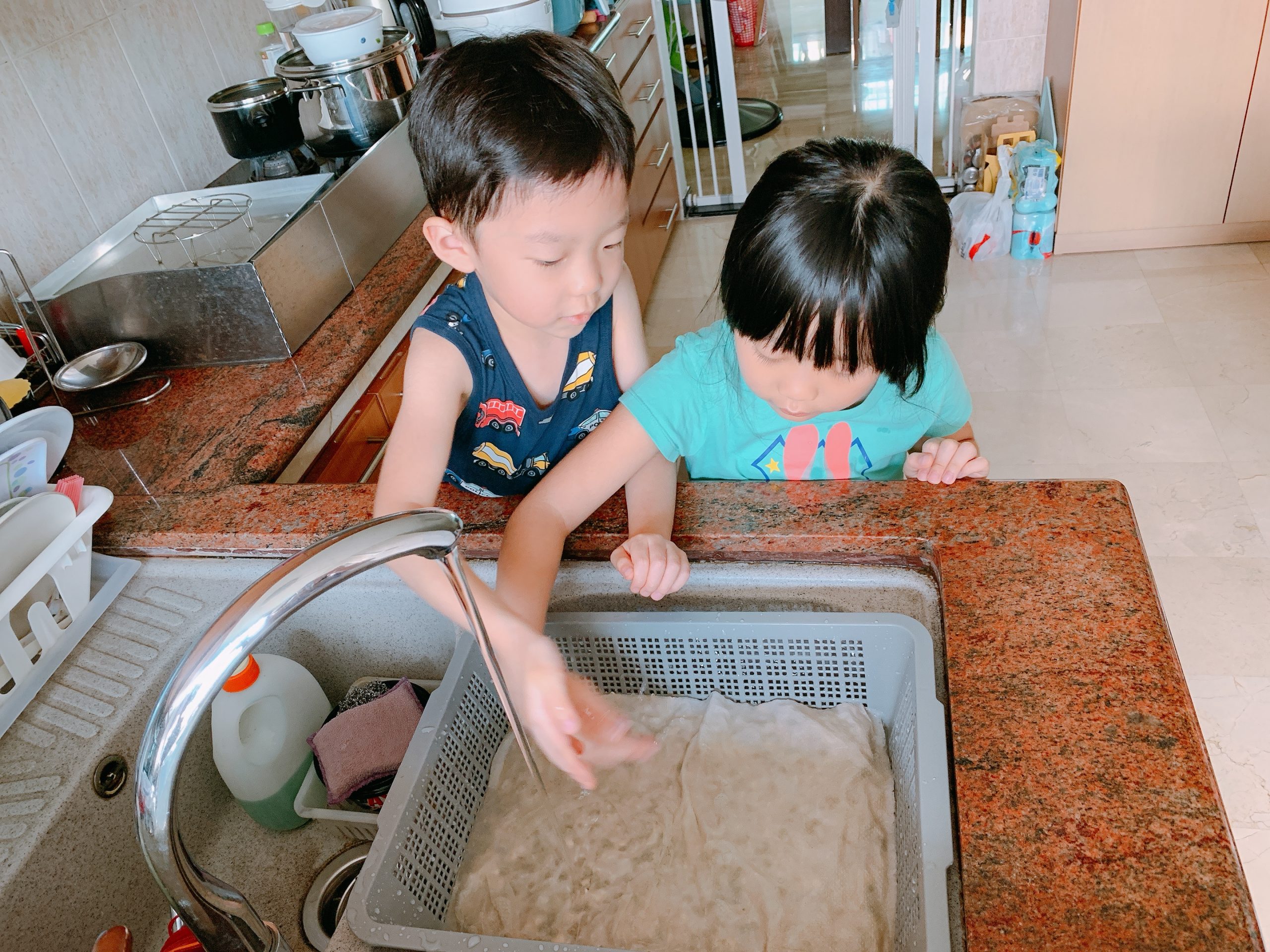 Water the beans twice a day.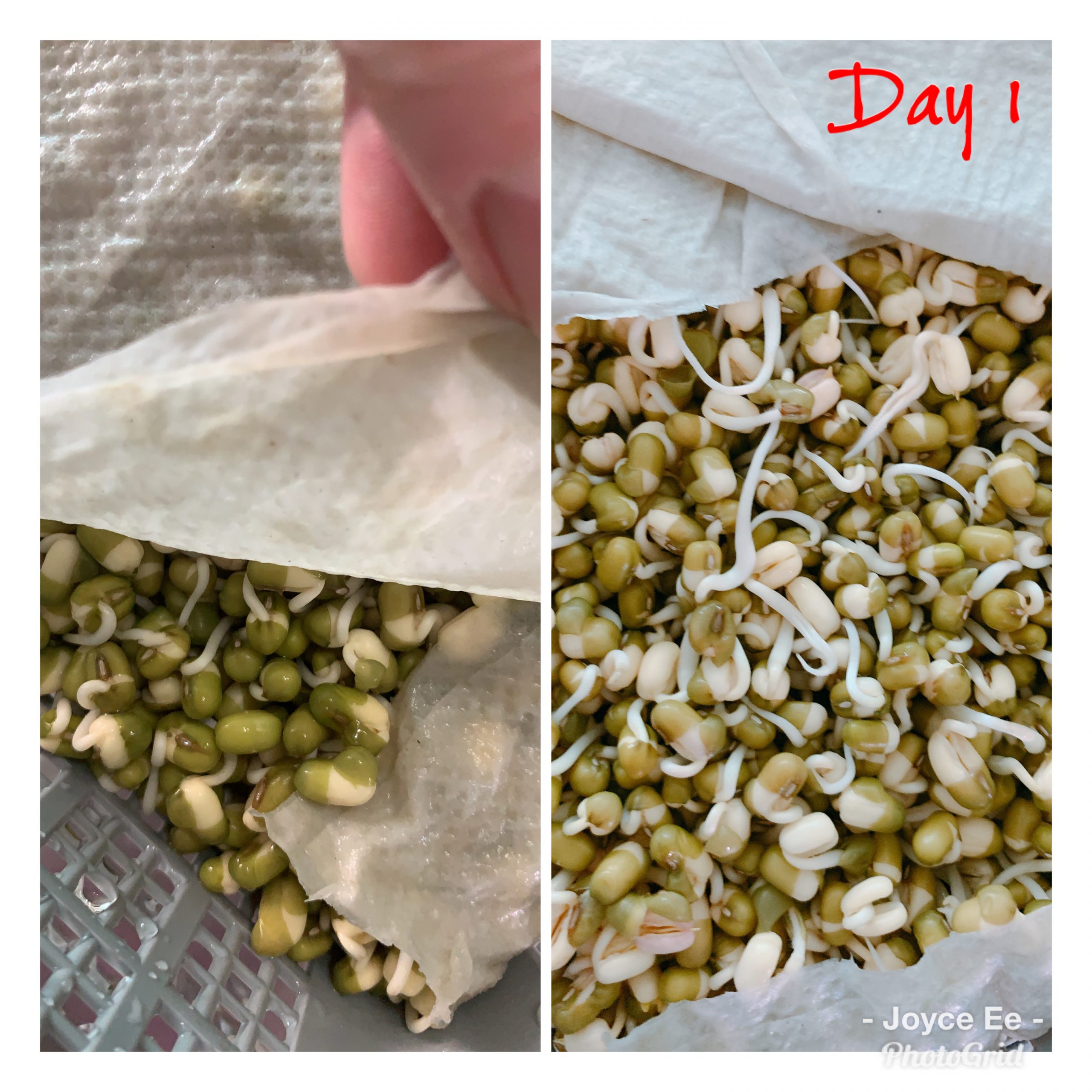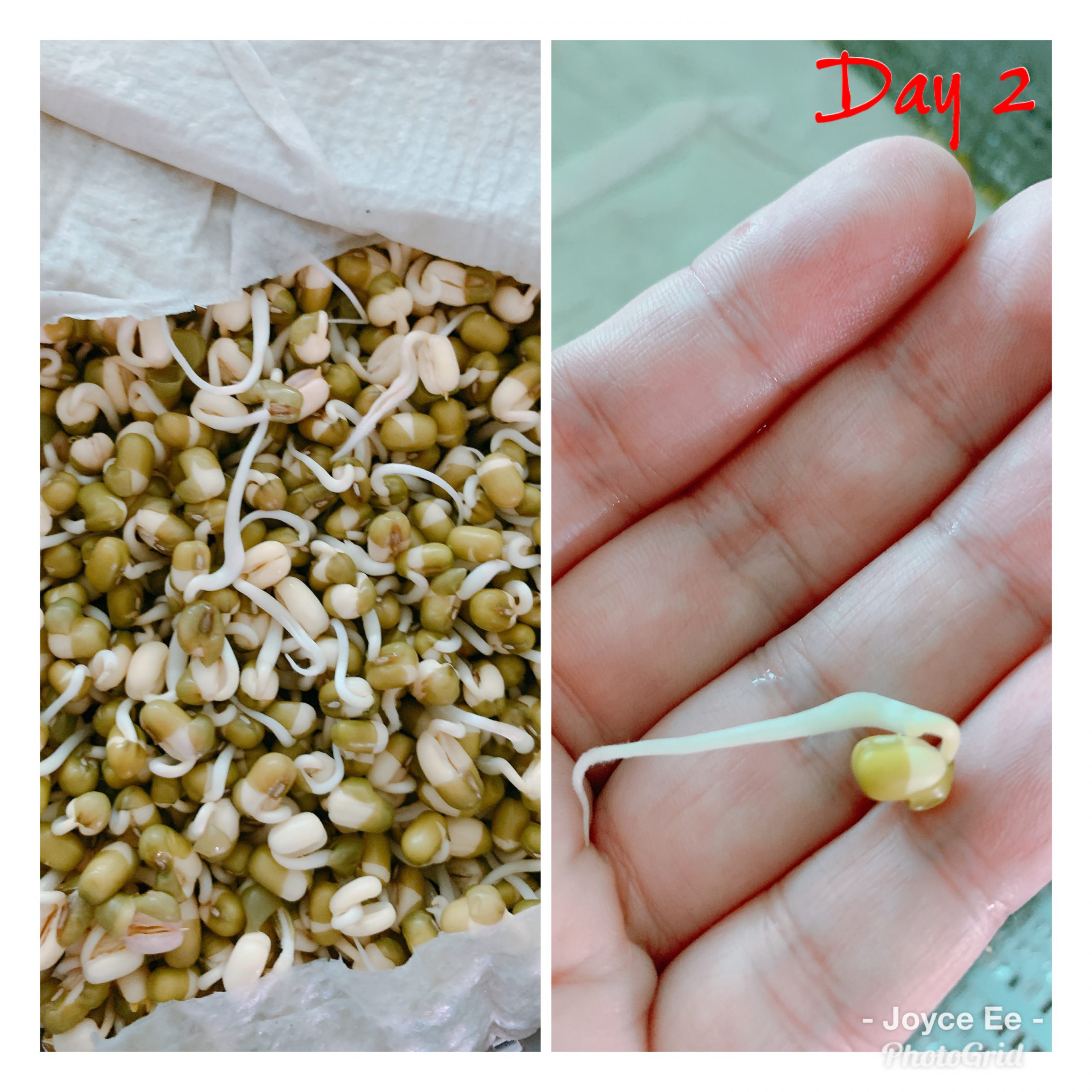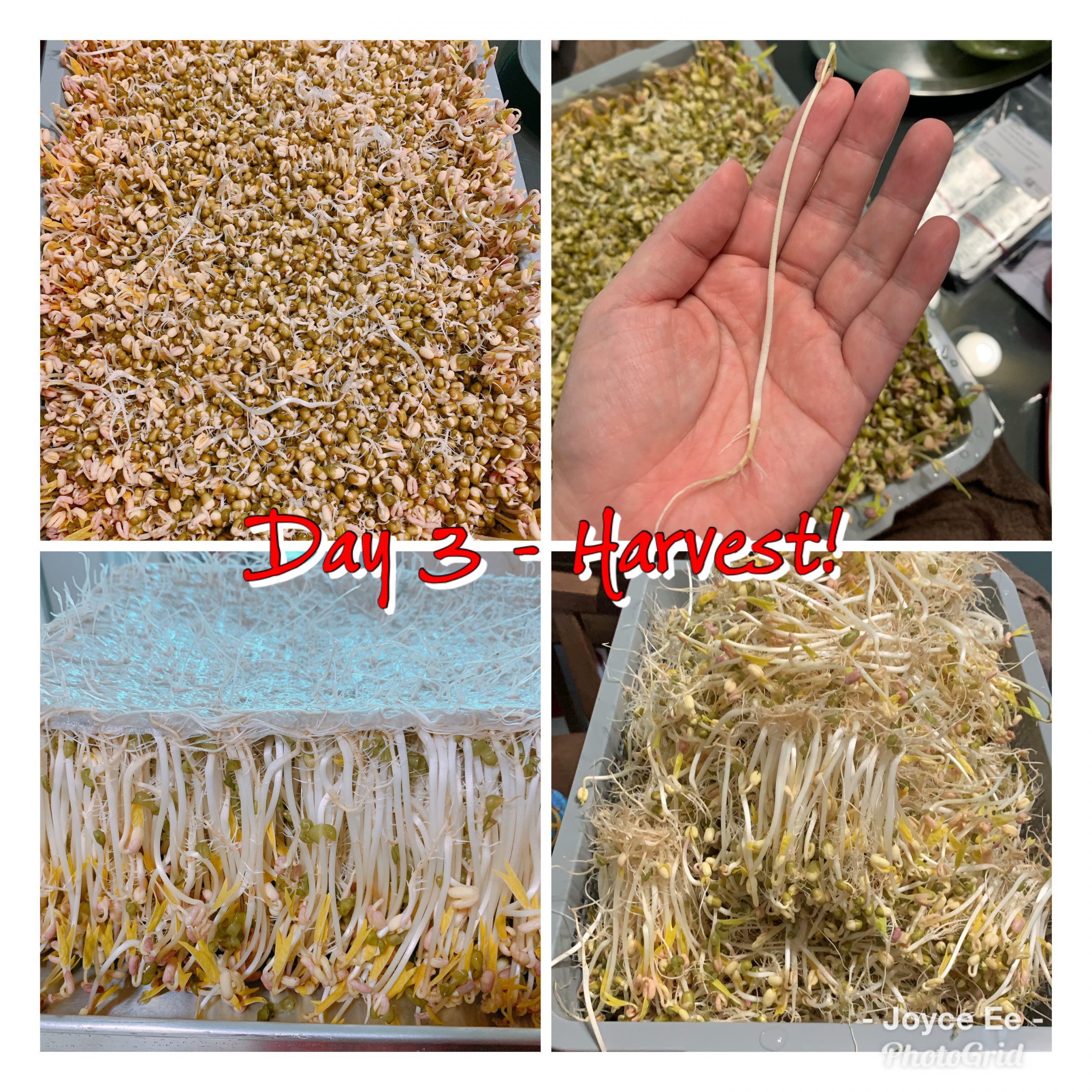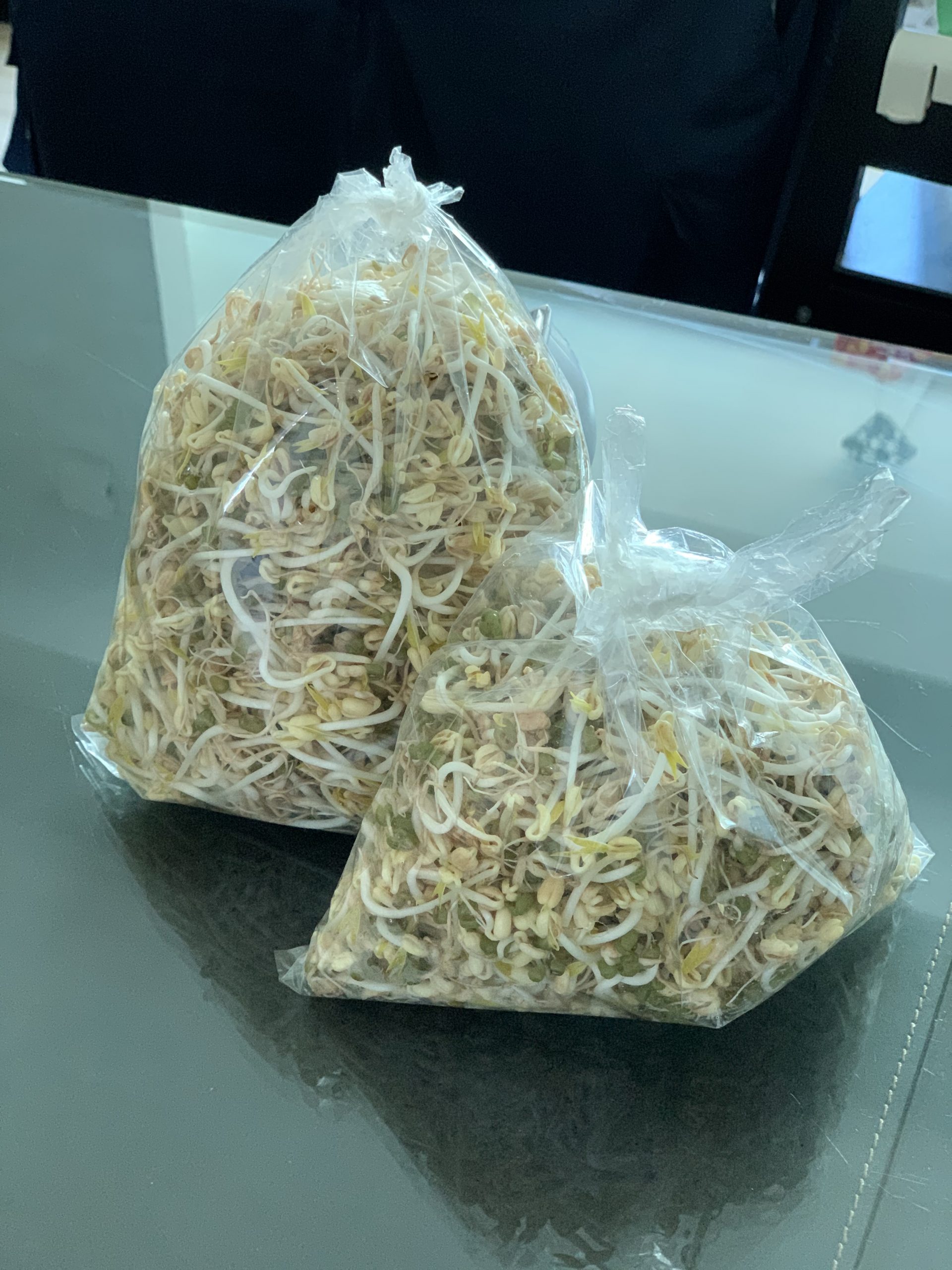 I did not wait till 5 days as others had shared their experience with. In just 3 days, I've gotten myself Bukit Tau Geh (beansprout hill). It fetched me 2 big bags of beansprouts. To prevent accumulation of moisture, I packed the beansprouts into these bags with holes which I've gotten from SKP. Time for salted fish beansprouts for Ms Food Fighter and rainbow prawn fritters for Mr Food Picky.  
Beansprout plucker anyone?