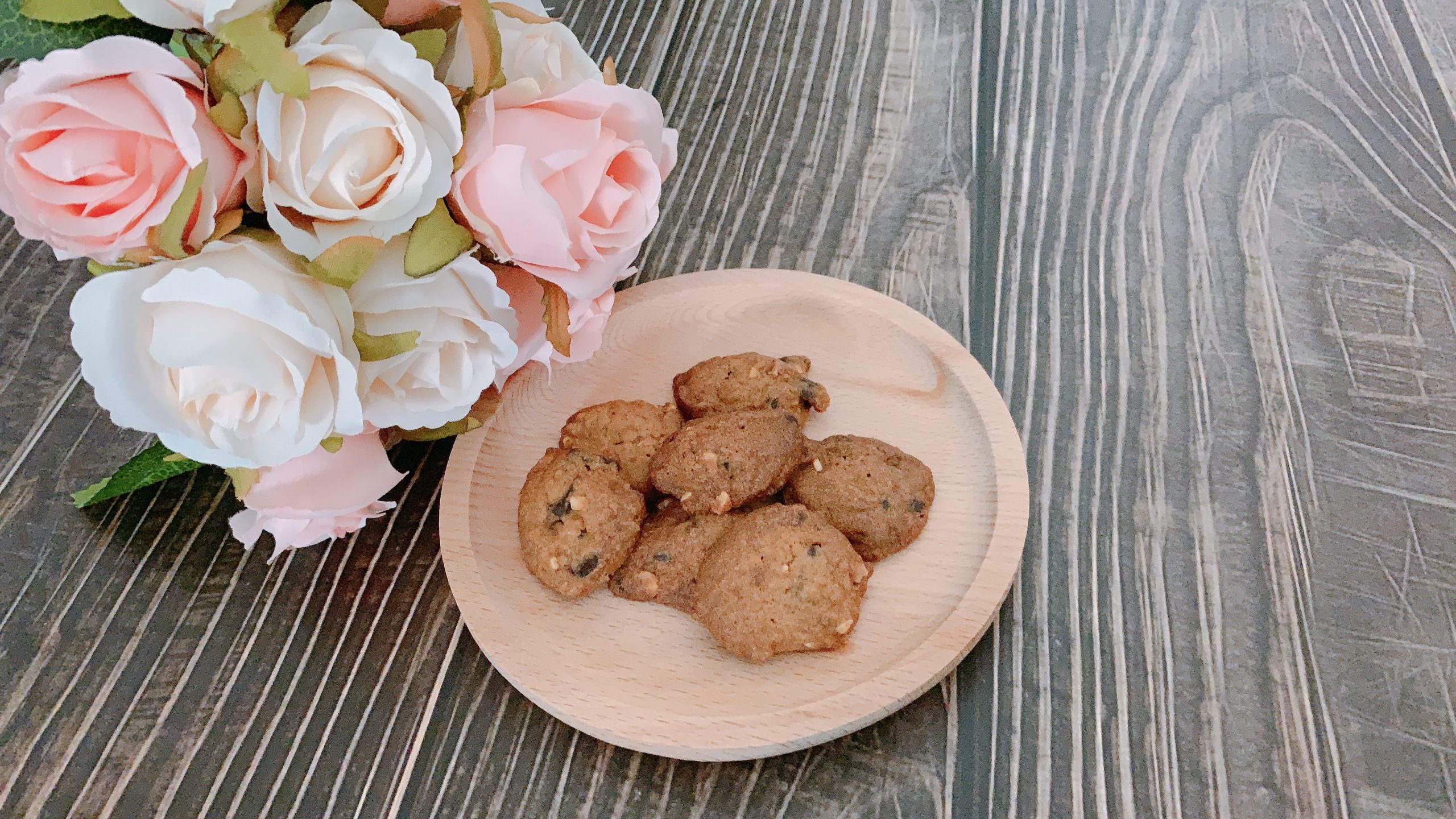 Chocolate chip cookies, great for all occasions. I am always a fan of crispy cookies, never those soft, chewy ones. This fool-proof recipe is easy and can be very encouraging as initial work by most novice bakers. All thanks to an avid home chef in Malaysia who has put up a recipe that creates cookies just like the ones sold at Famous Amos. In my personal opinion, these cookies are even better than Famous Amous as the later is too sweet and 'jelak' for my liking.
Ingredients:
250g butter
1 1/4 cups brown sugar
2 1/2 cups all-purpose flour
1/2 cup corn flour
1 1/2 cups chocolate chips
1/2 cup almond nibs
1 tsp vanilla essence
1 tsp baking powder
1 tsp sodium bicarbonate
6 tbsp vegetable oil
1 egg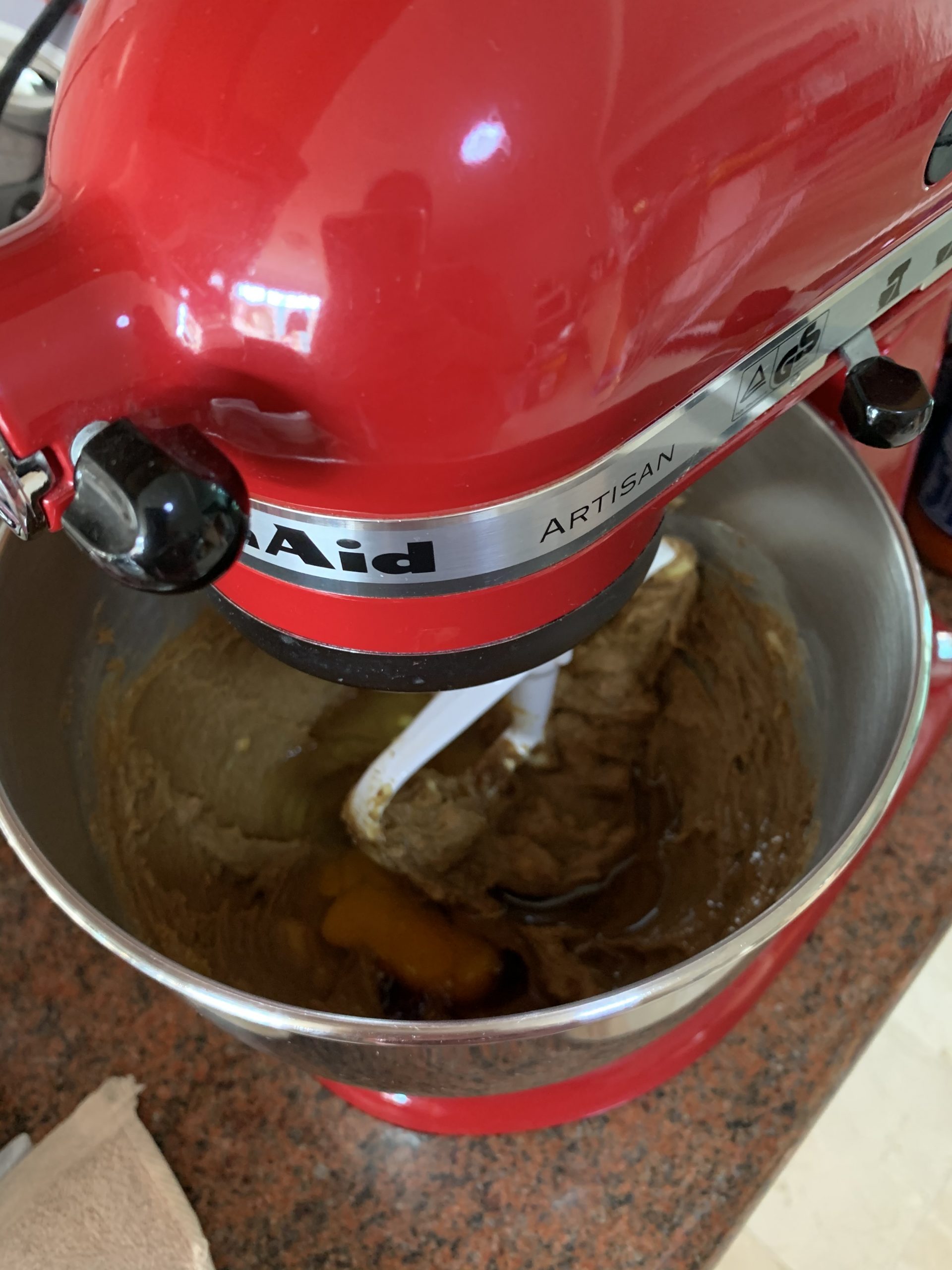 1) In a mixer bowl, combine butter, brown sugar, vanilla essence, egg, and mix well till light and fluffy.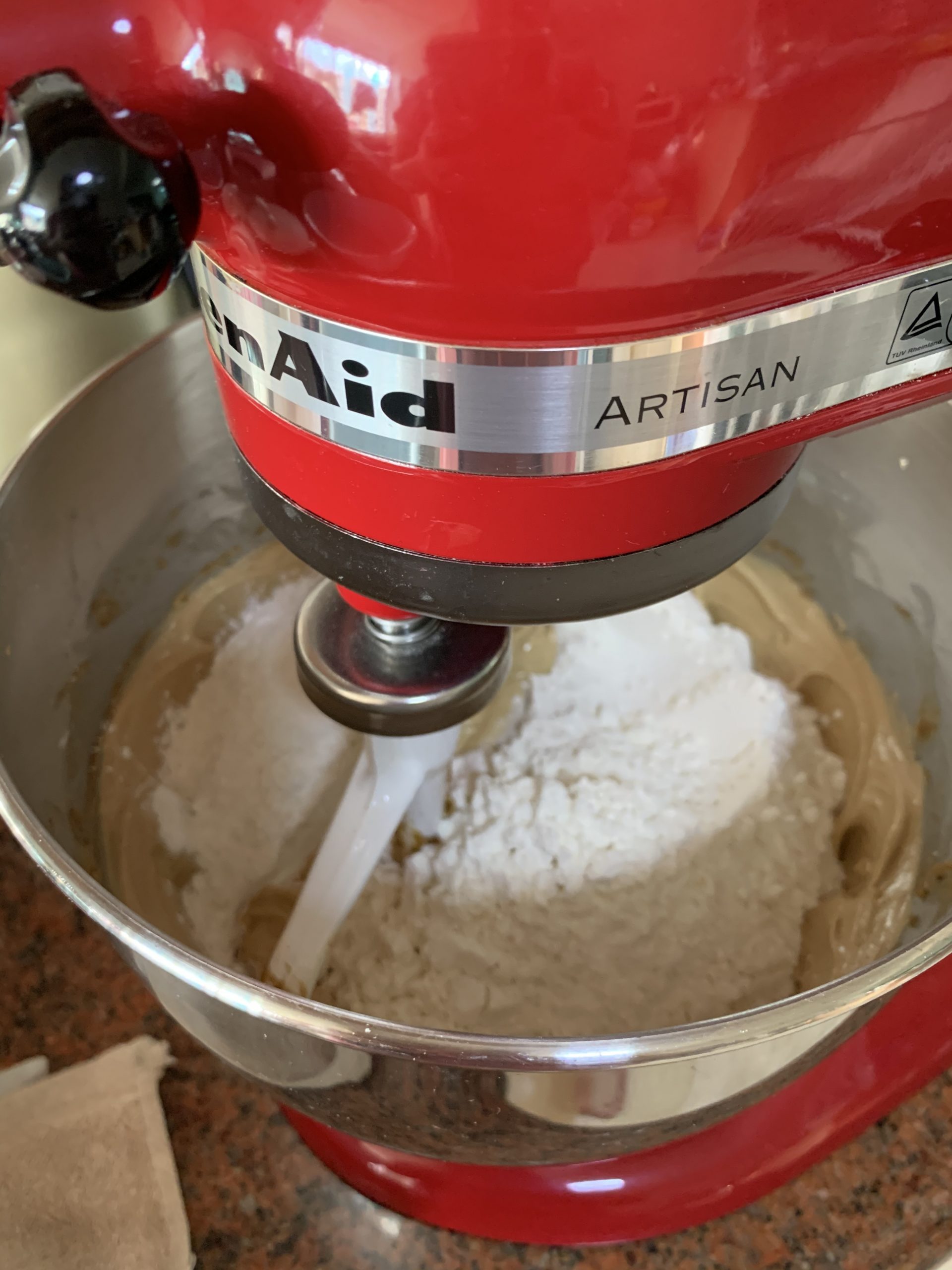 2) In a separate receptacle, combine all-purpose flour, corn flour, baking powder and sodium bicarbonate and mix well. Sift the flour mixture before adding into the butter mixture.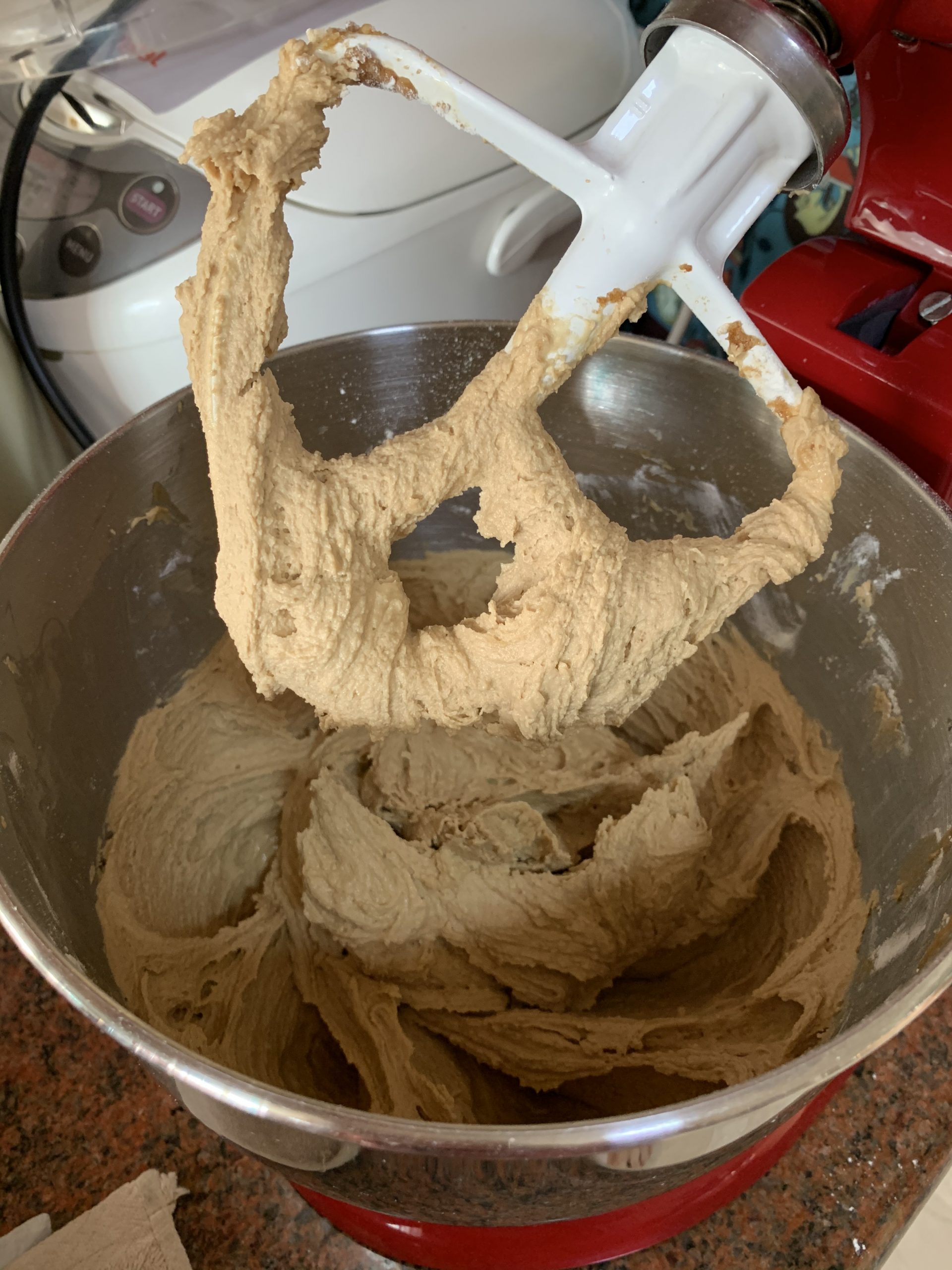 3) The cookie batter is now ready.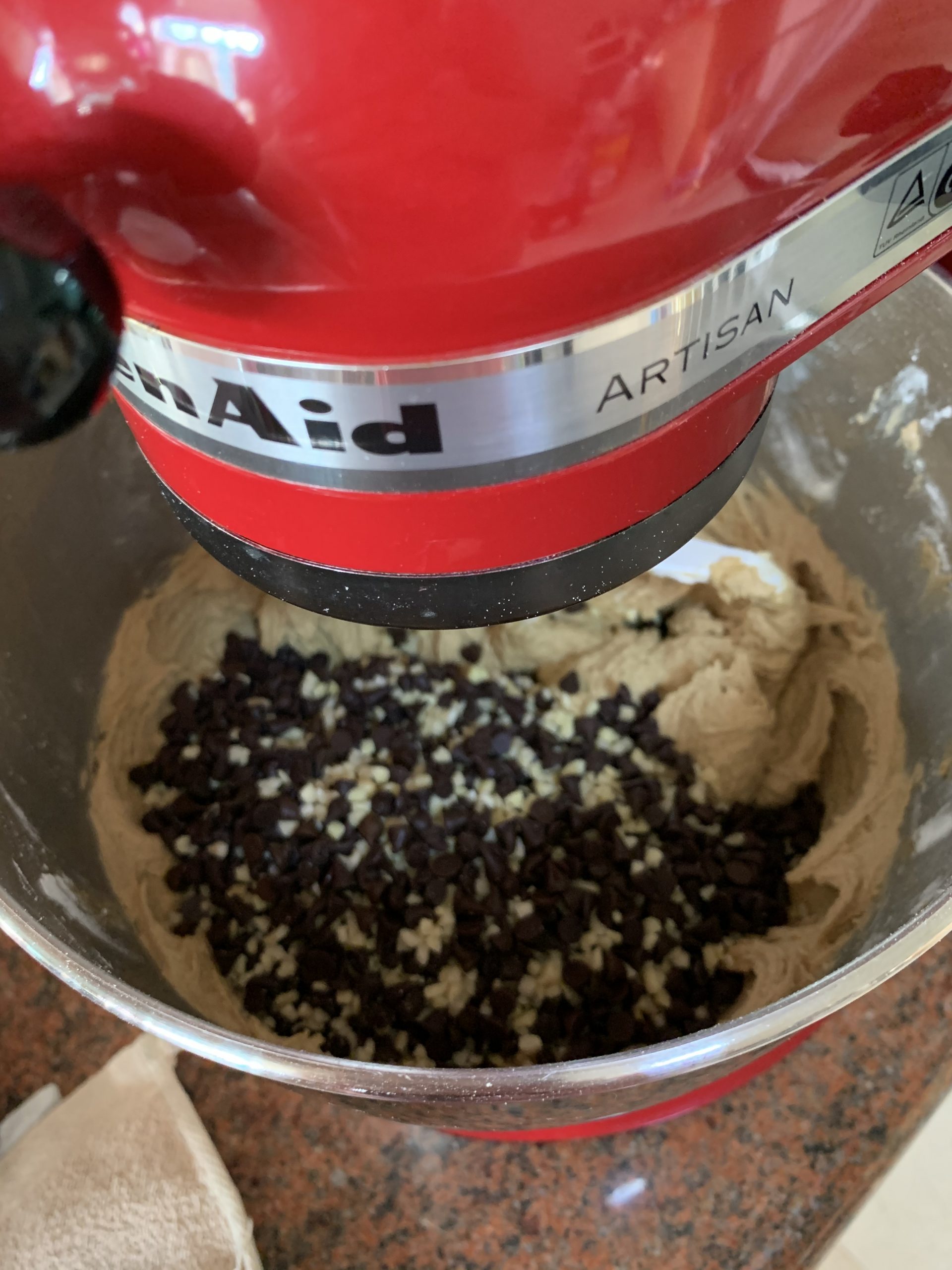 4) Finally, add chocolate chips and almond nibs into the cookie batter. Using the lowest speed, mix again till just combined.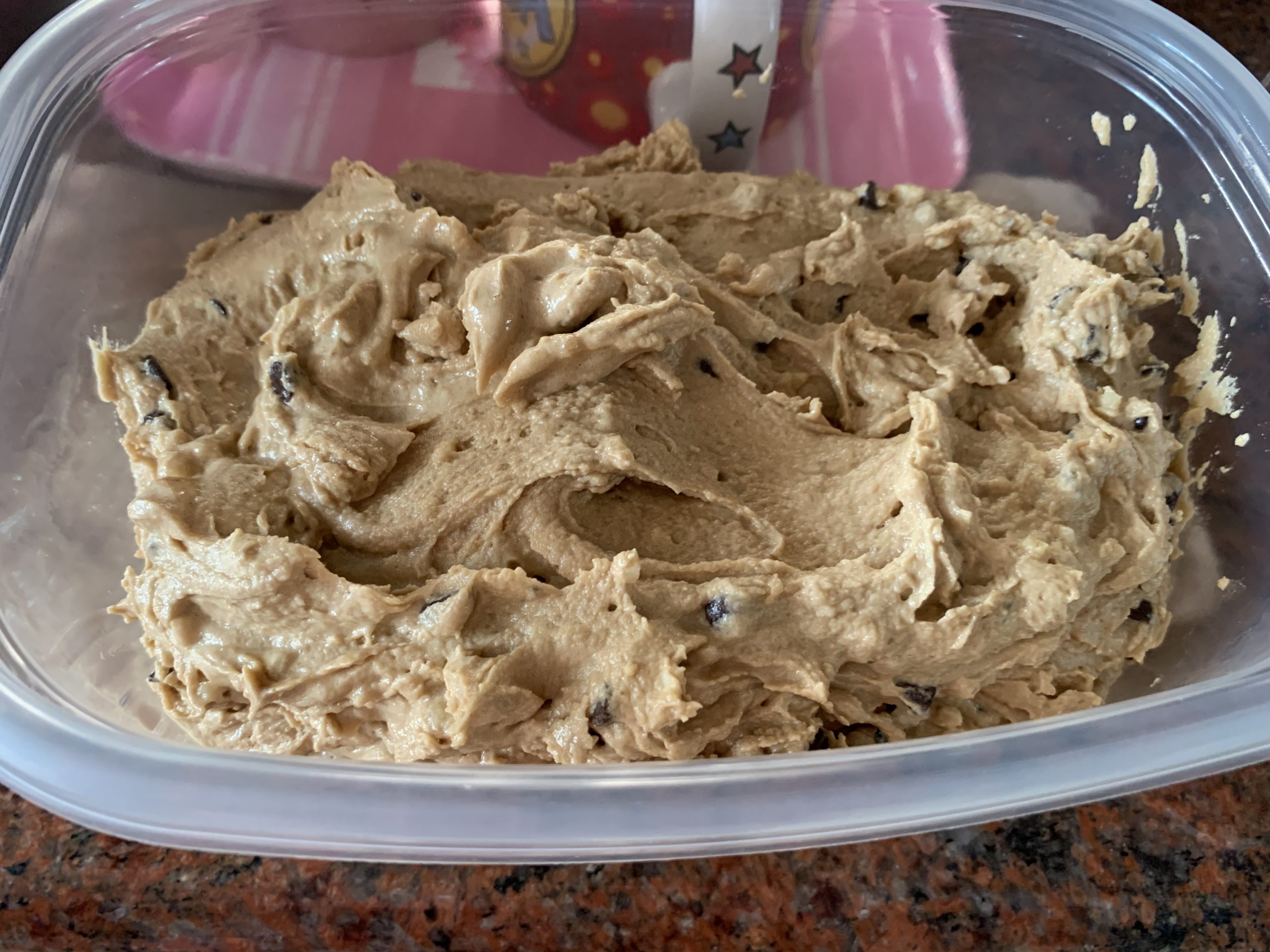 5) Refrigerate the cookie dough for at least 30 minutes.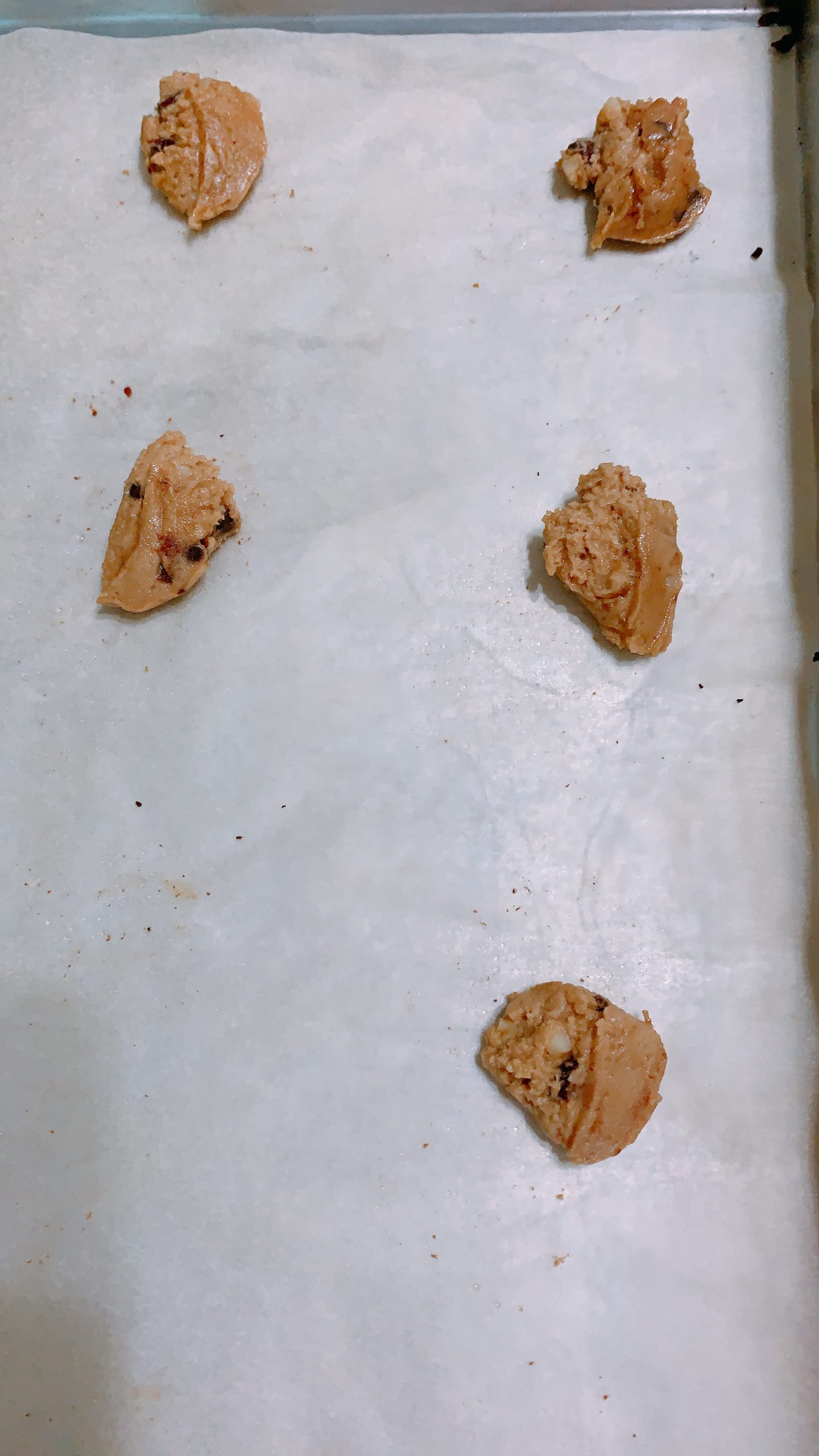 6) Preheat oven to 160°C. Line the baking tray with baking sheet or parchment paper.
Roll cookie dough into small balls and distance them on the tray.
There's some serious social distancing going on here.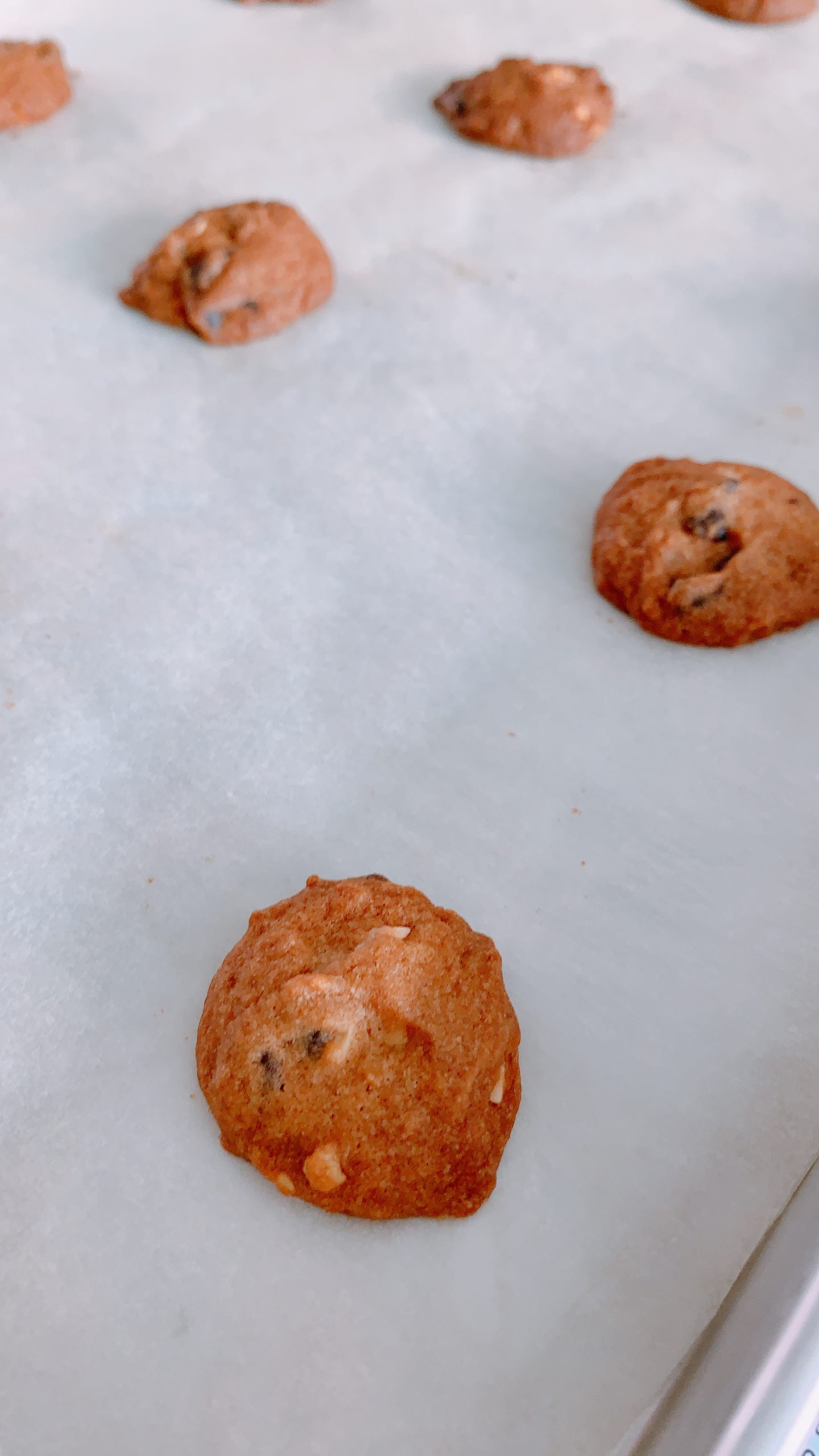 7) Bake for 18 minutes until cookies turn golden brown.
Viola!
I am Cookie Monster! Munchhh Munchh!
The whole house smells so yummy!