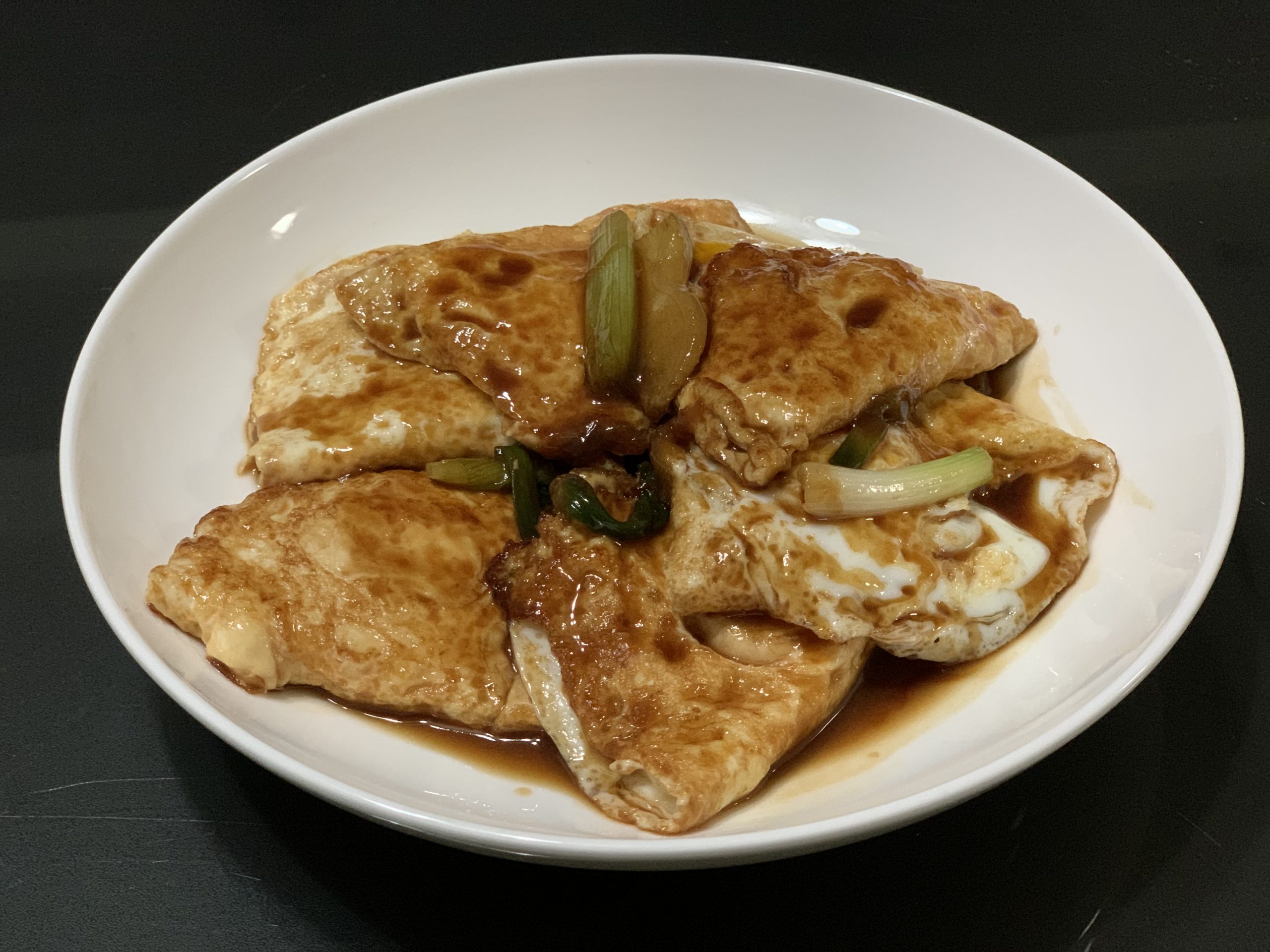 Sunny side up, commonly eaten the way it is. Give it a little twist, it goes perfectly well with a bowl of pipping hot rice 好下饭.
Steps are really easy with ingredients and condiments readily found in most kitchen. Refer to printable recipe at the end.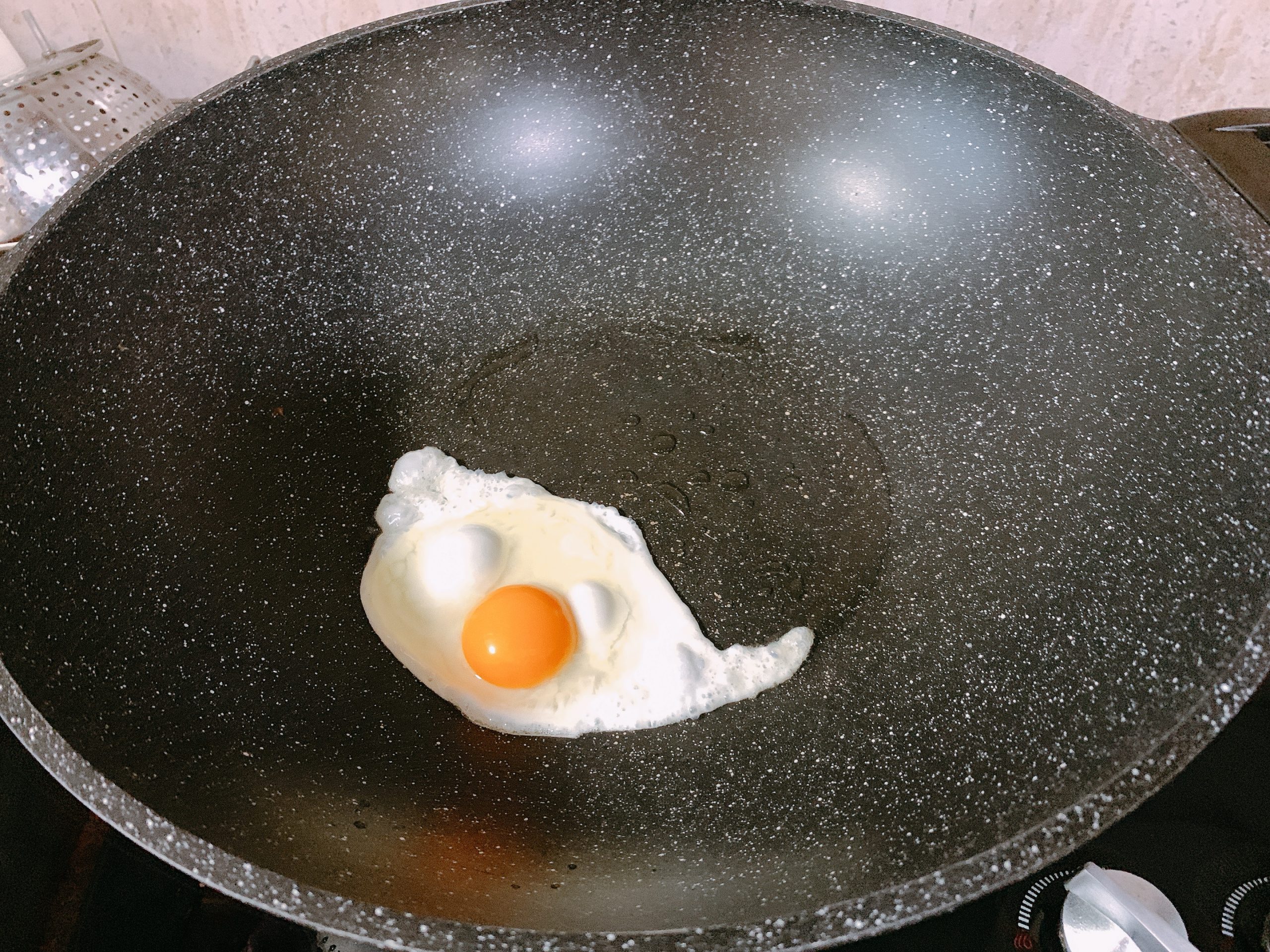 Start off with a sunny side up.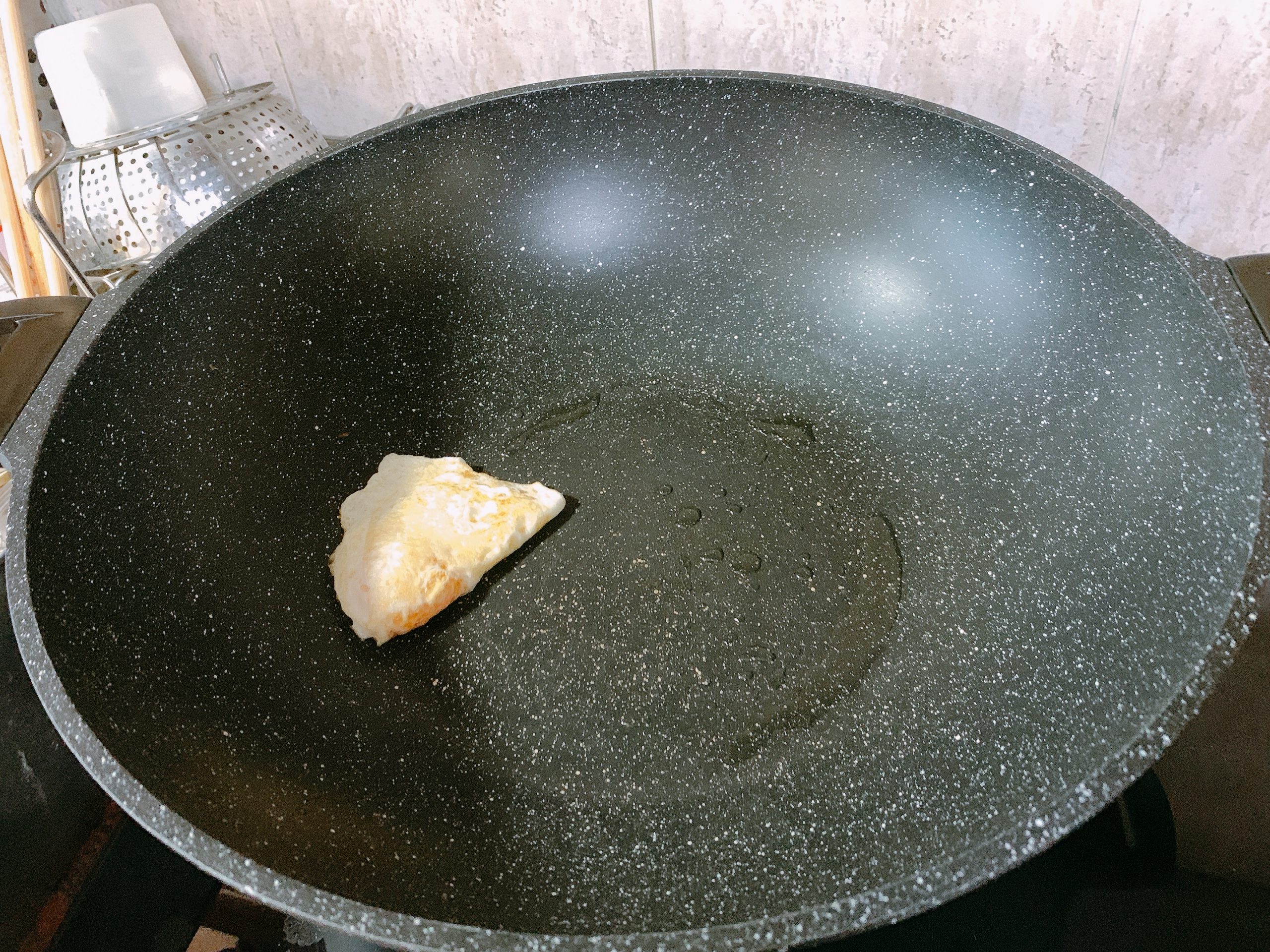 When it is half done, fold it up to resemble a purse. This way you shield the yolk. Set the eggs aside. Be careful not to overcook them.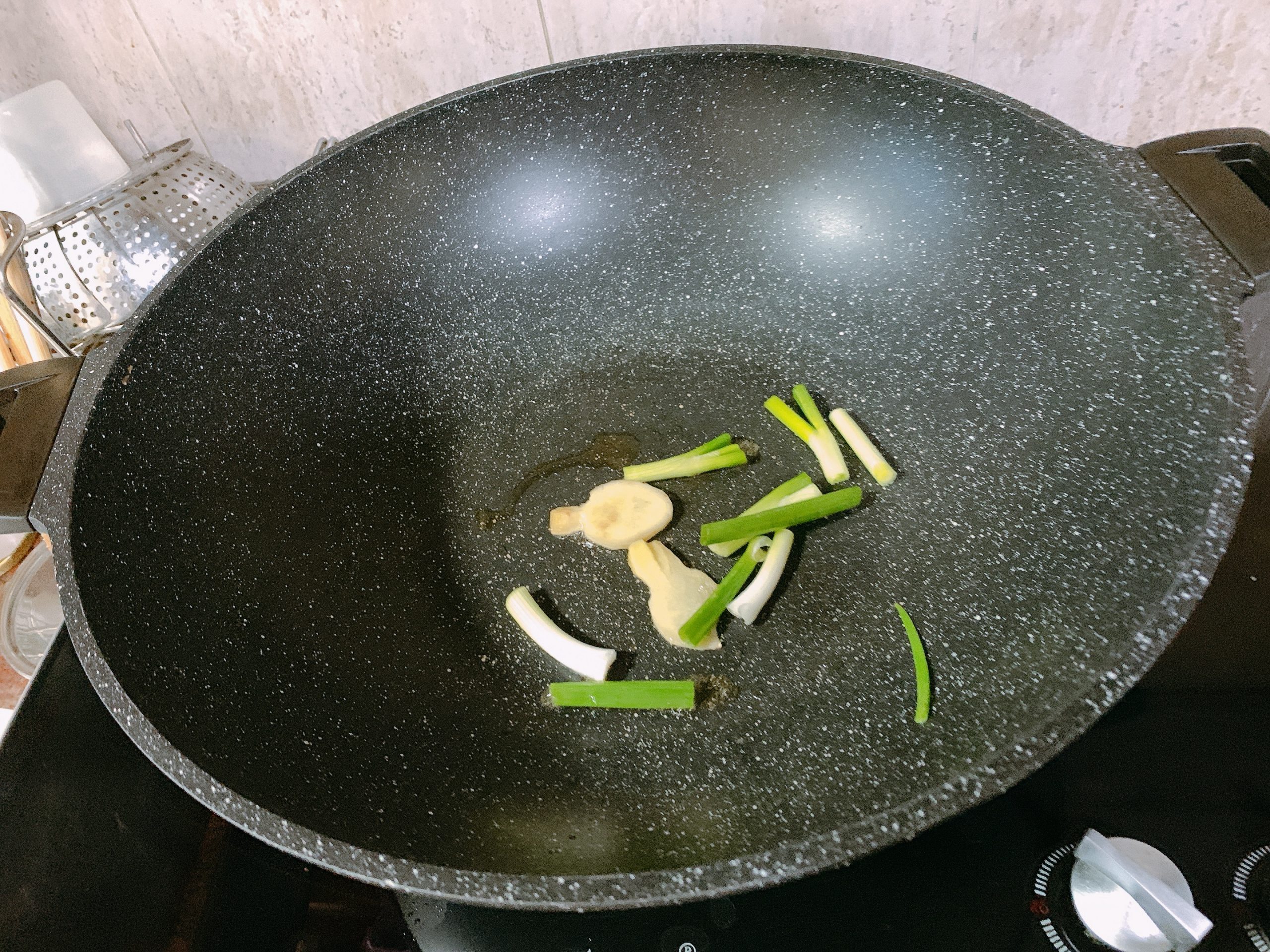 Fry ginger slices and spring onion in sesame oil till fragrant.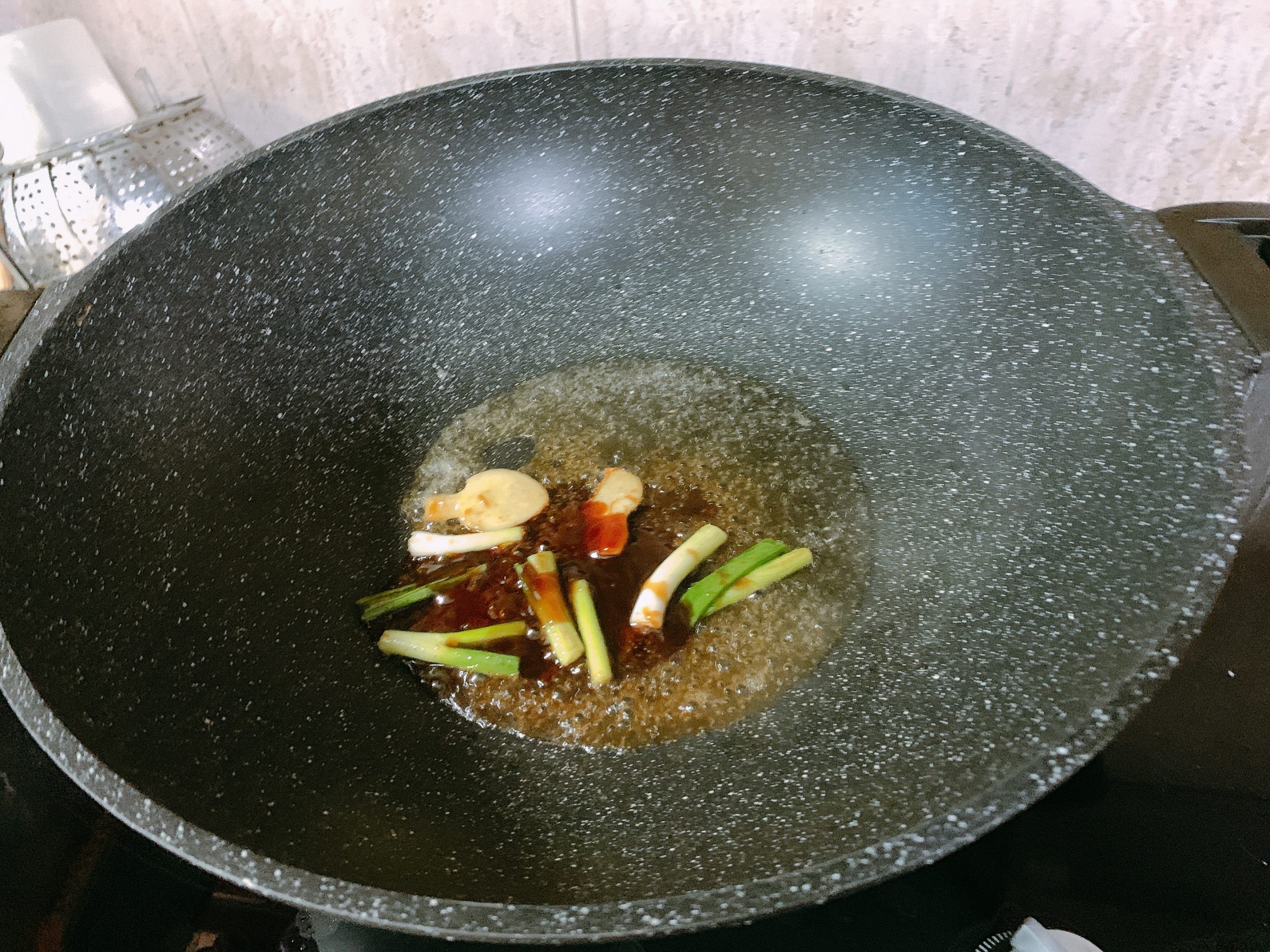 Add in oyster sauce, rice wine, water and sugar. Stir well and bring it to a boil.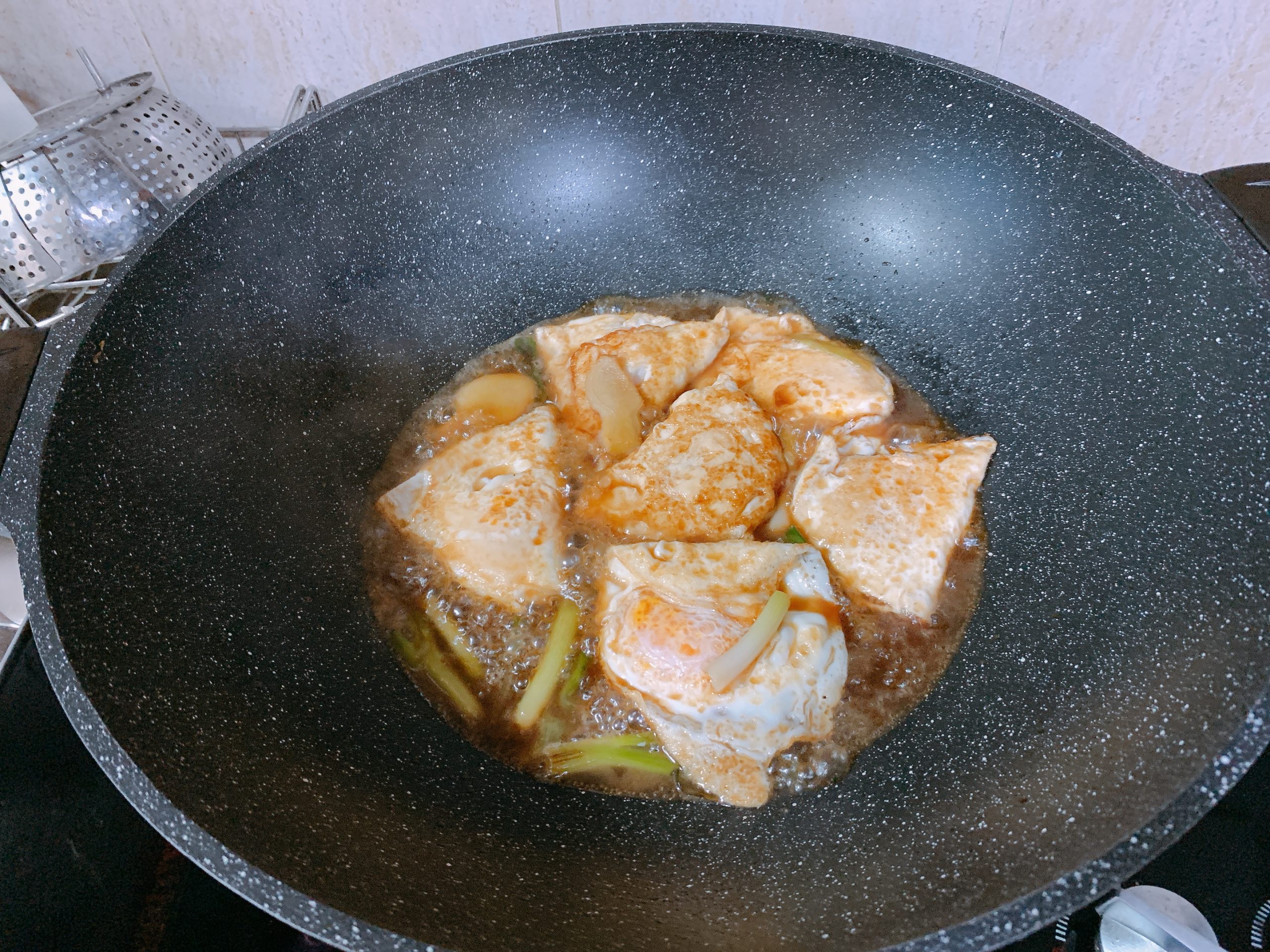 Add in our sunny little eggs and simmer (without cover) for about 5-8 mins. Serve hot with rice
* Note: sauce will reduced. 
Yummy eggie Mummy! I want my rice with this egg!!
* he almost finished his portion of rice with just one braised sunny side
I love the sauce! More for my rice pls… Mummy, next time can you cook omelette in this sauce? Didi likes his egg to be sunny side up but I like mine as omelette