Soft, fluffy bread loaf with a subtle taste of banana. This recipe does not utilize any artificial flavoring which often overpowers the aroma of freshly baked bread. Novice bakers even find it easy to master. A stand mixer with S-dough hook is the key to prevent aching shoulder and wrist. I am using my trustworthy Kitchenaid stand mixer.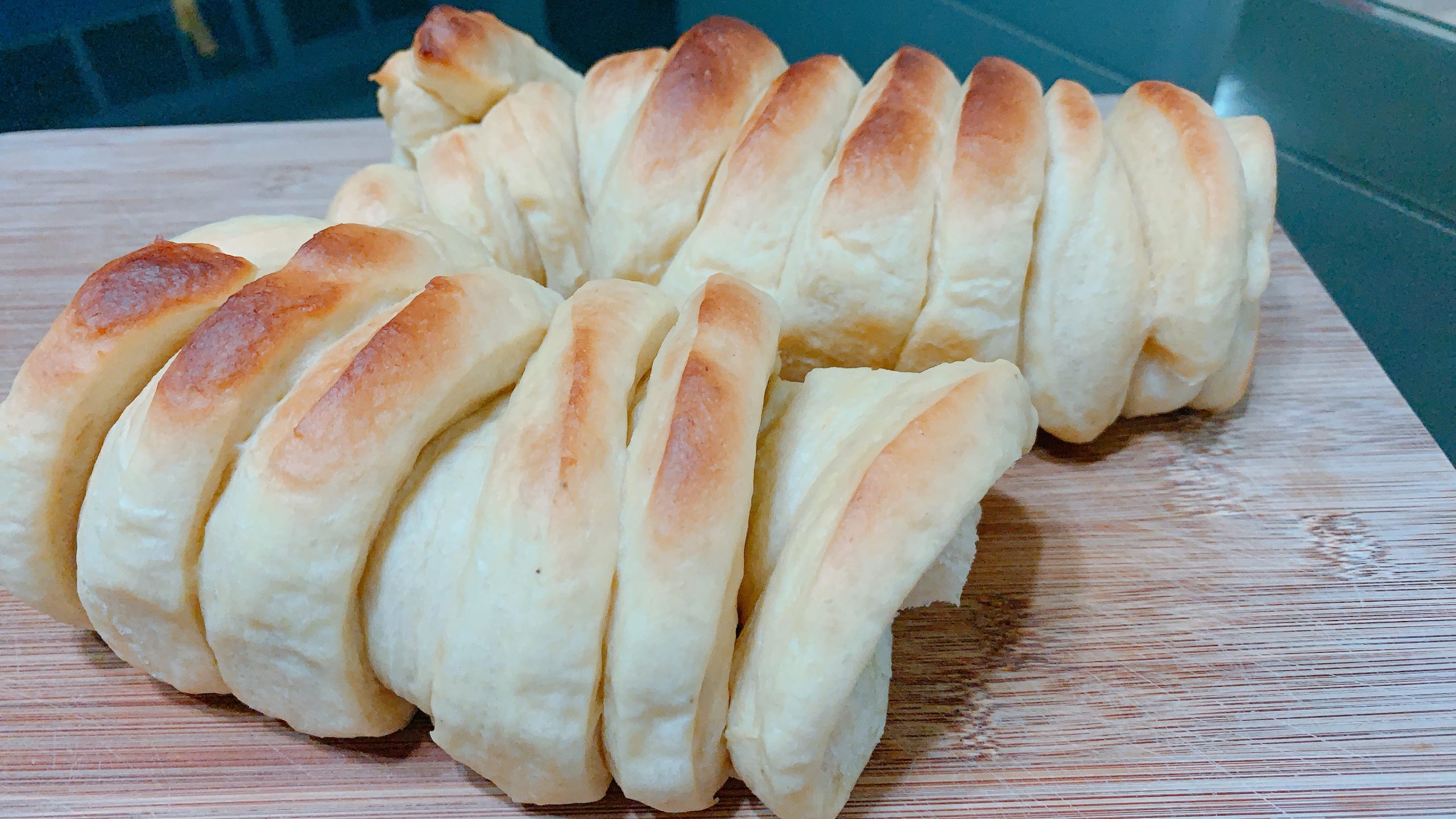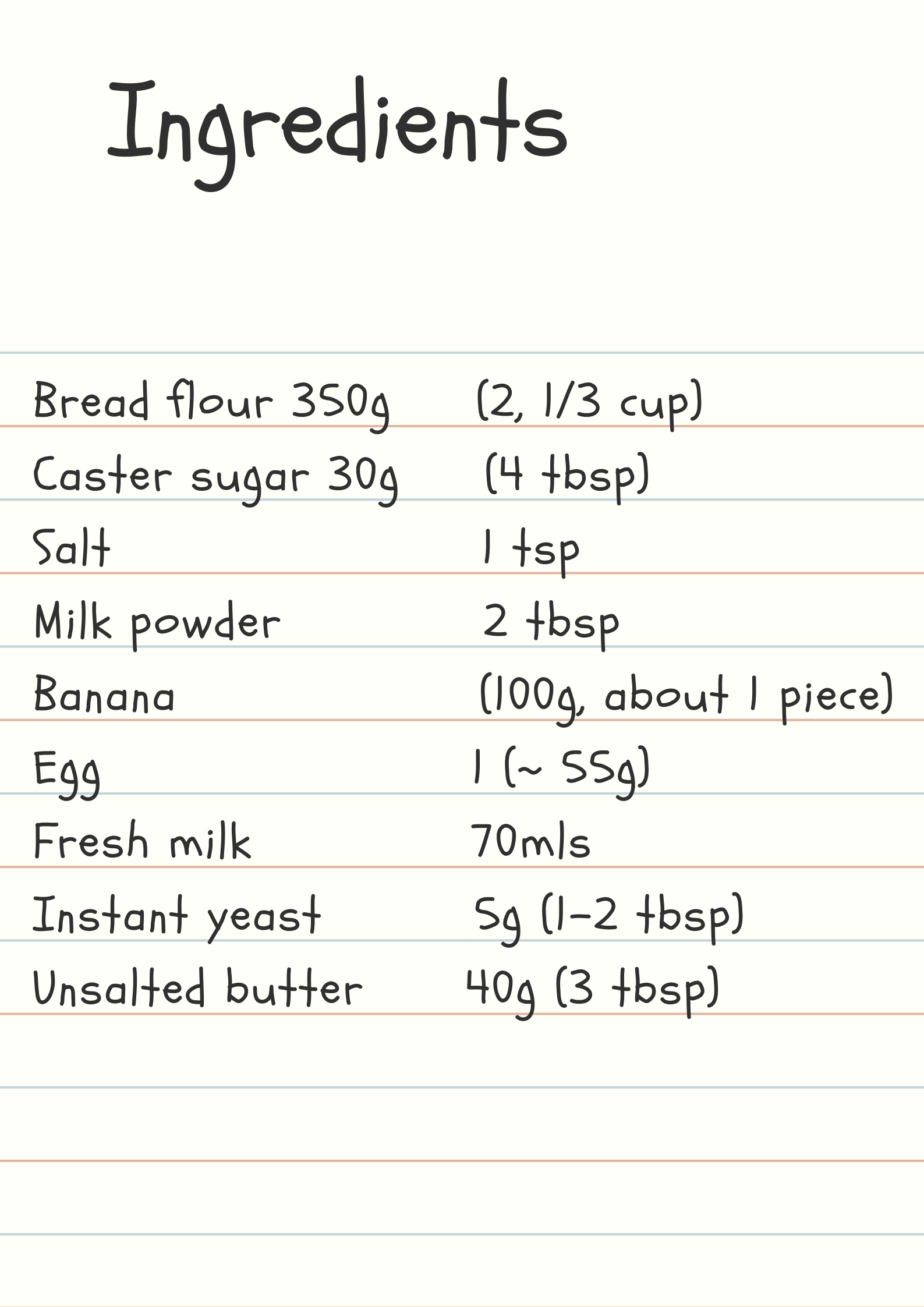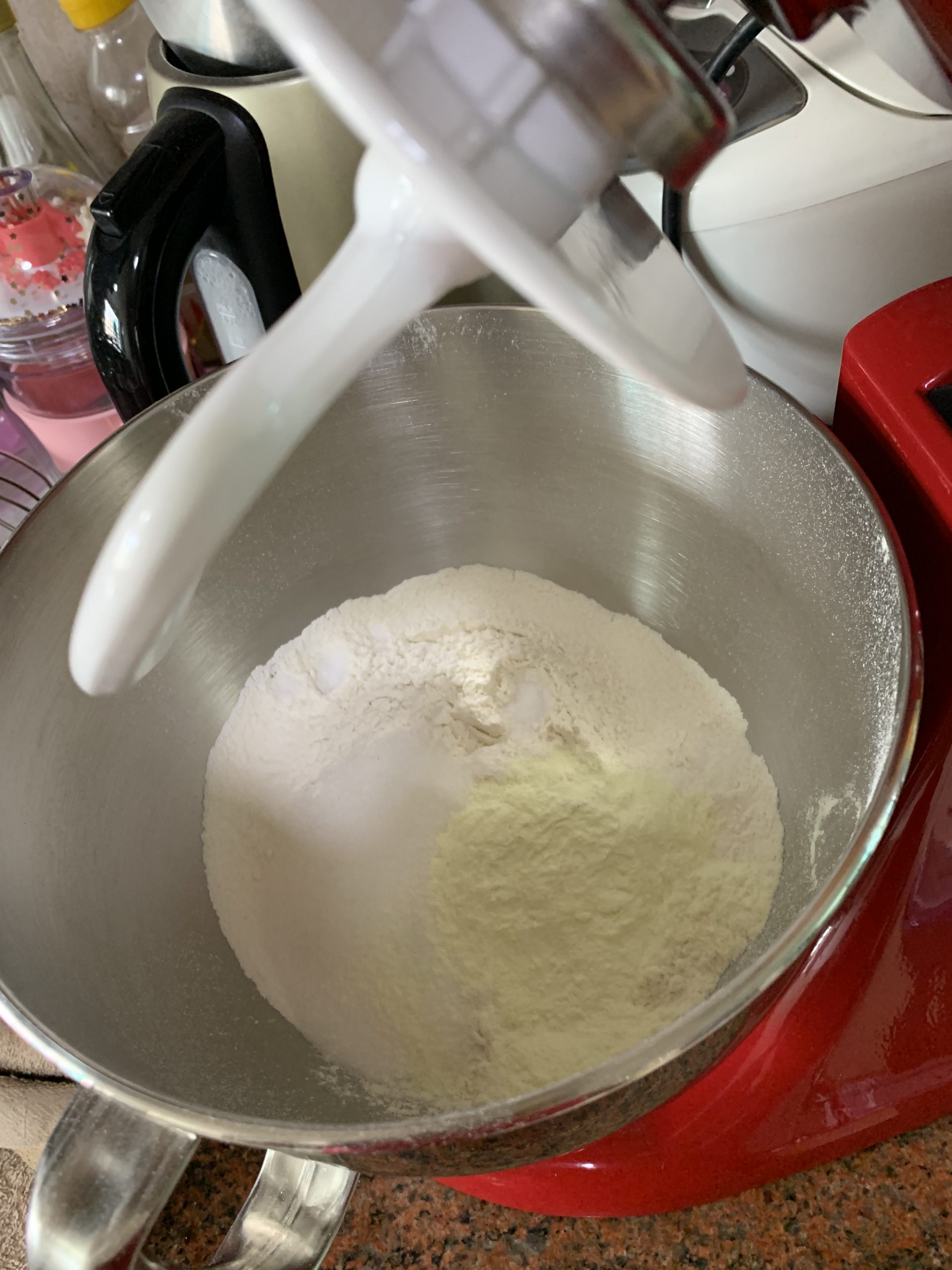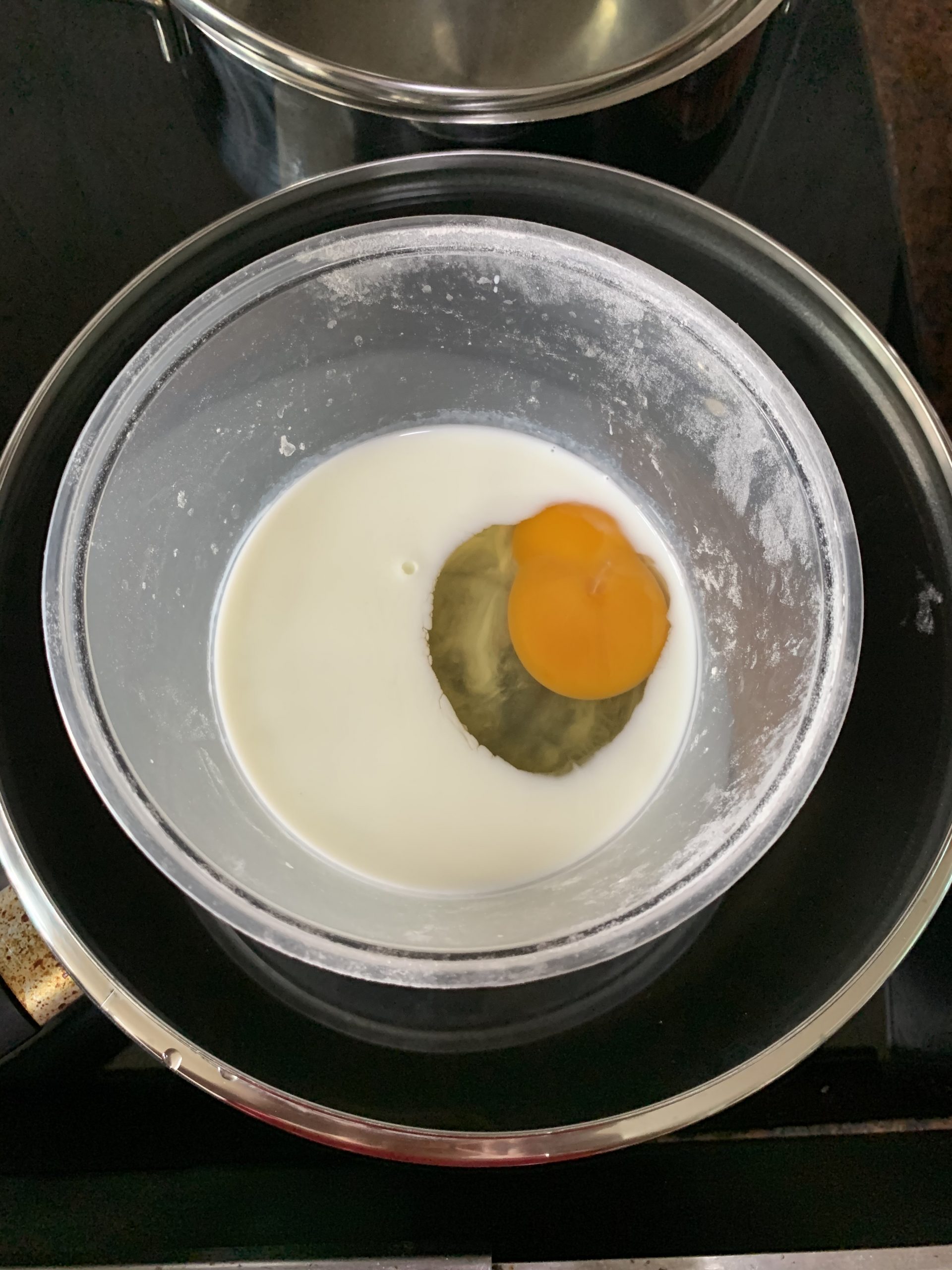 1) Place the dry ingredients in the mixer bowl. Attach the S-dough hook attachment. Gently whisk to combine the ingredients.
2) In a separate bowl, combine the wet ingredients (milk and egg).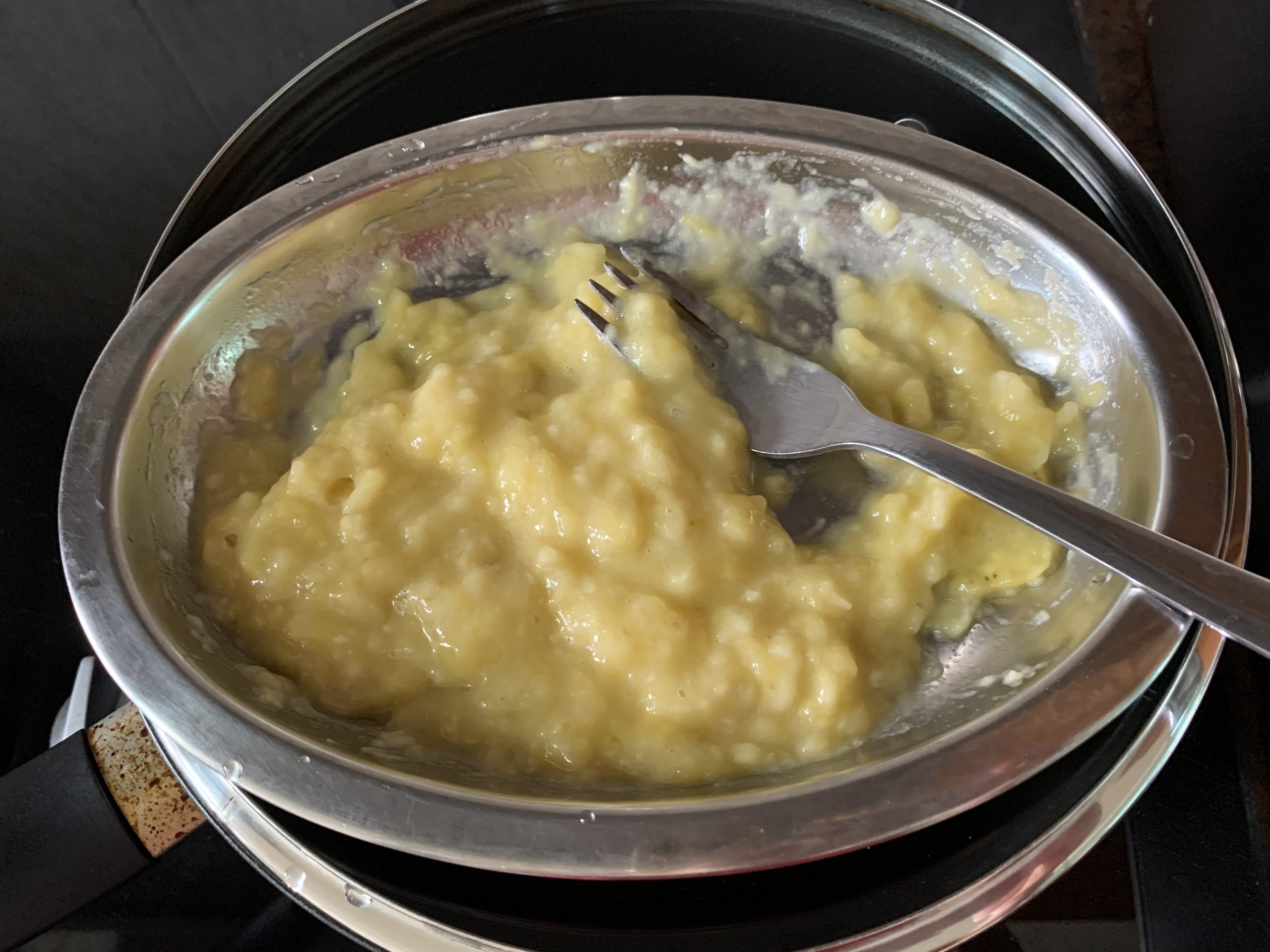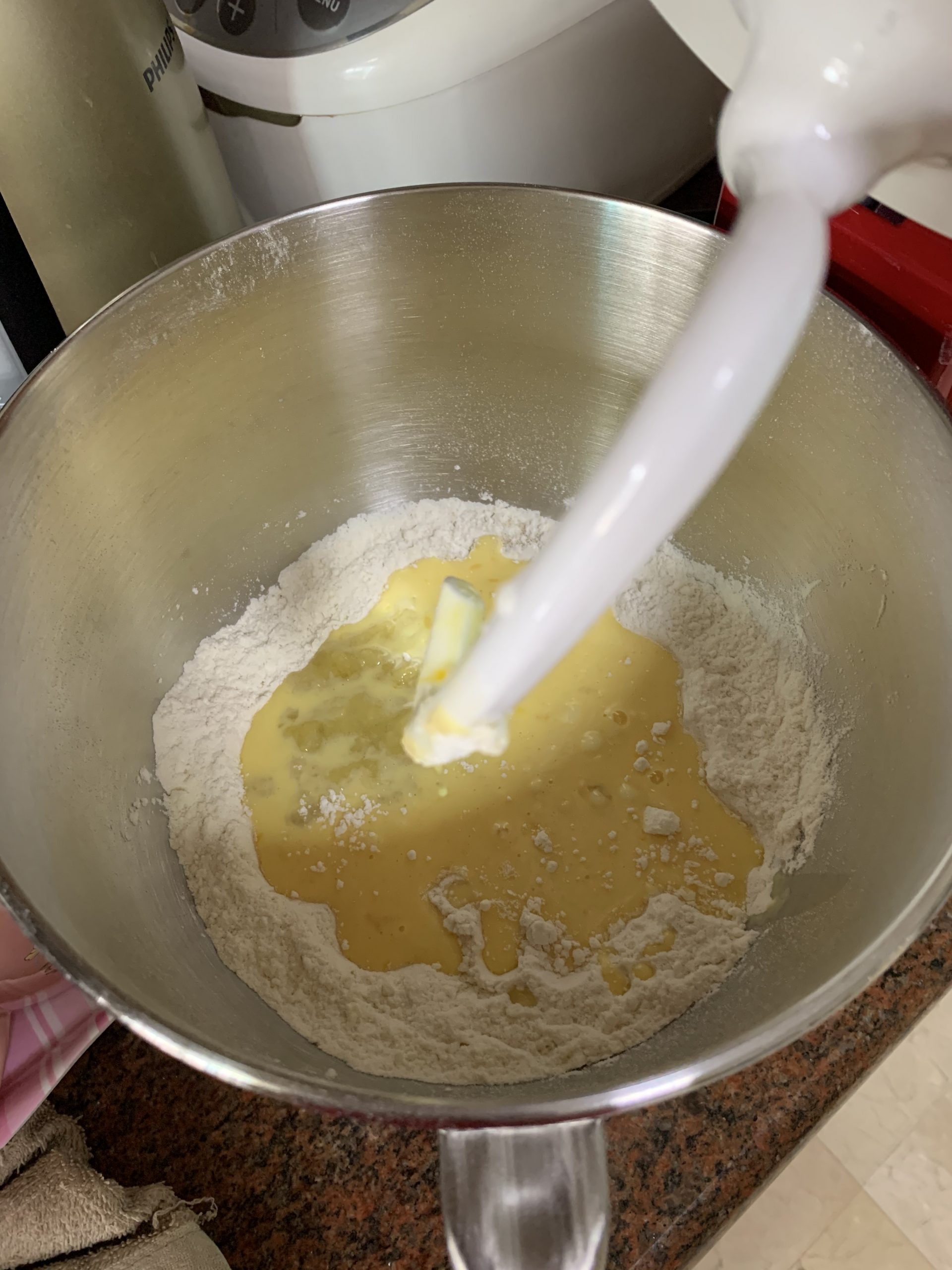 4) Add egg and milk mixture, mashed bananas into the dry ingredients.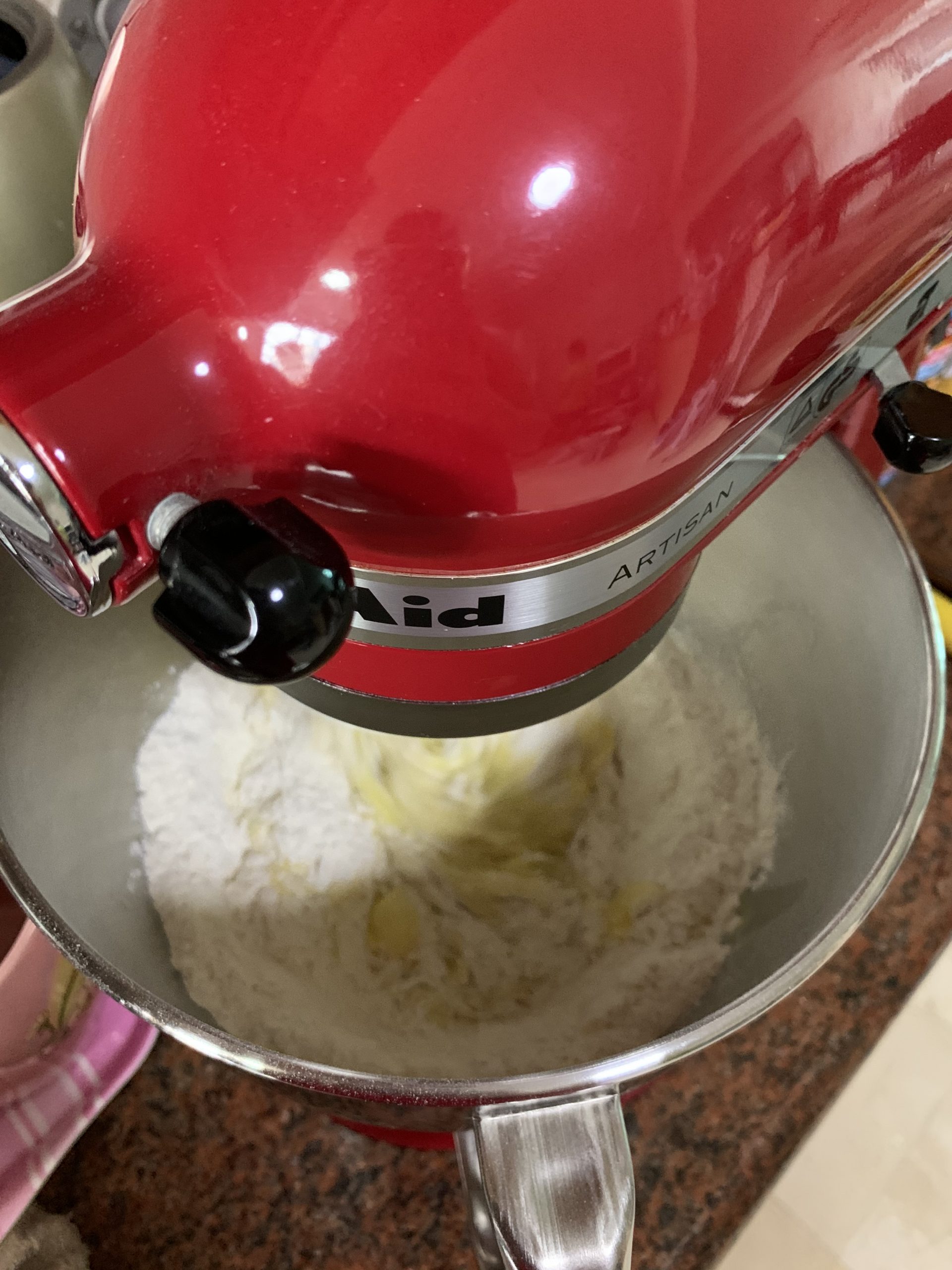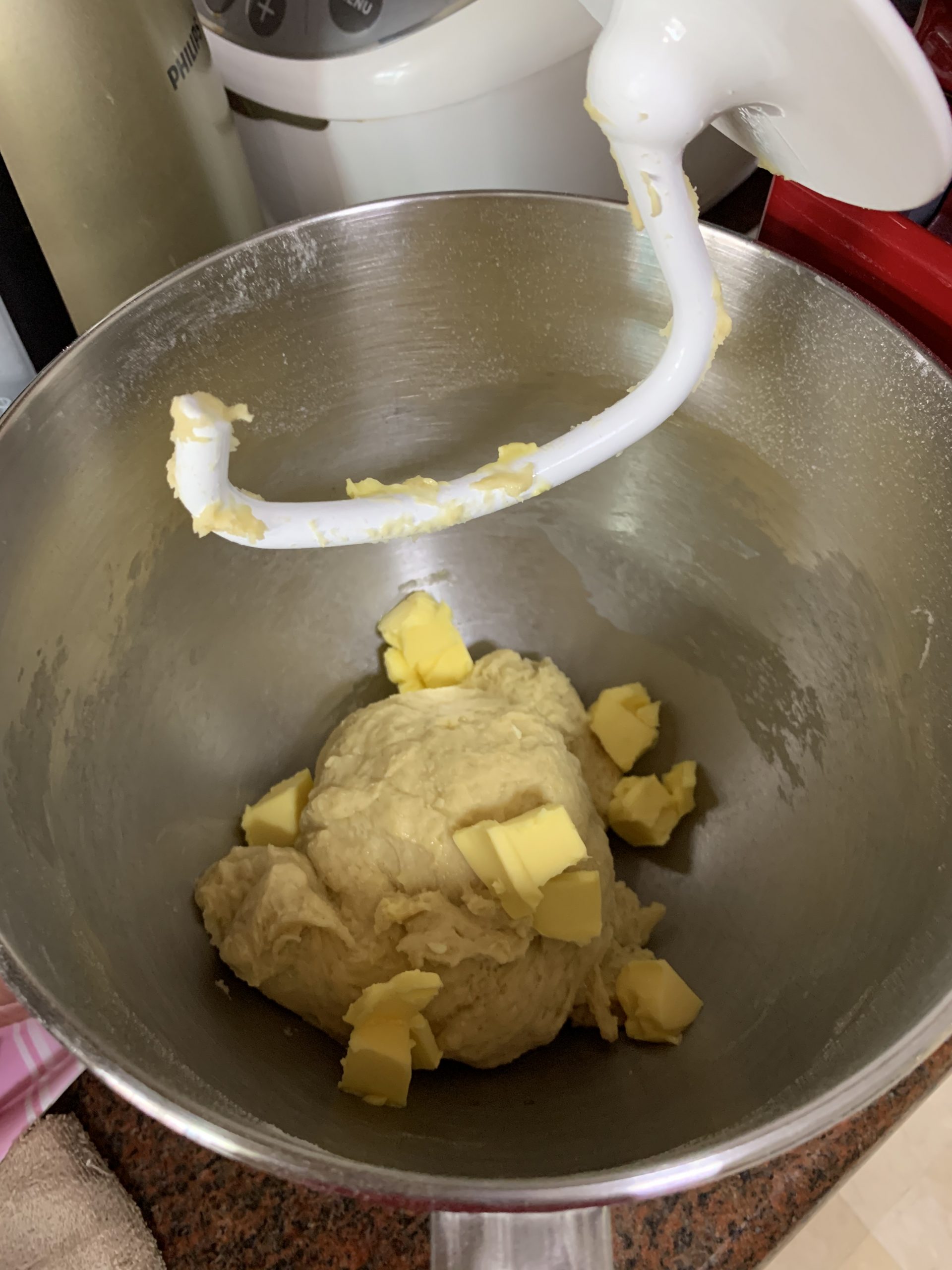 5) Start at speed '1' to combine the ingredients. Once the ingredients start to come together, increase to speed '2' until a nice dough is formed.
6) Add butter. Using slow speed '1', ensure that it is incorporated well.
Once the butter is incorporated, increase to speed '2' and continue to knead for 20mins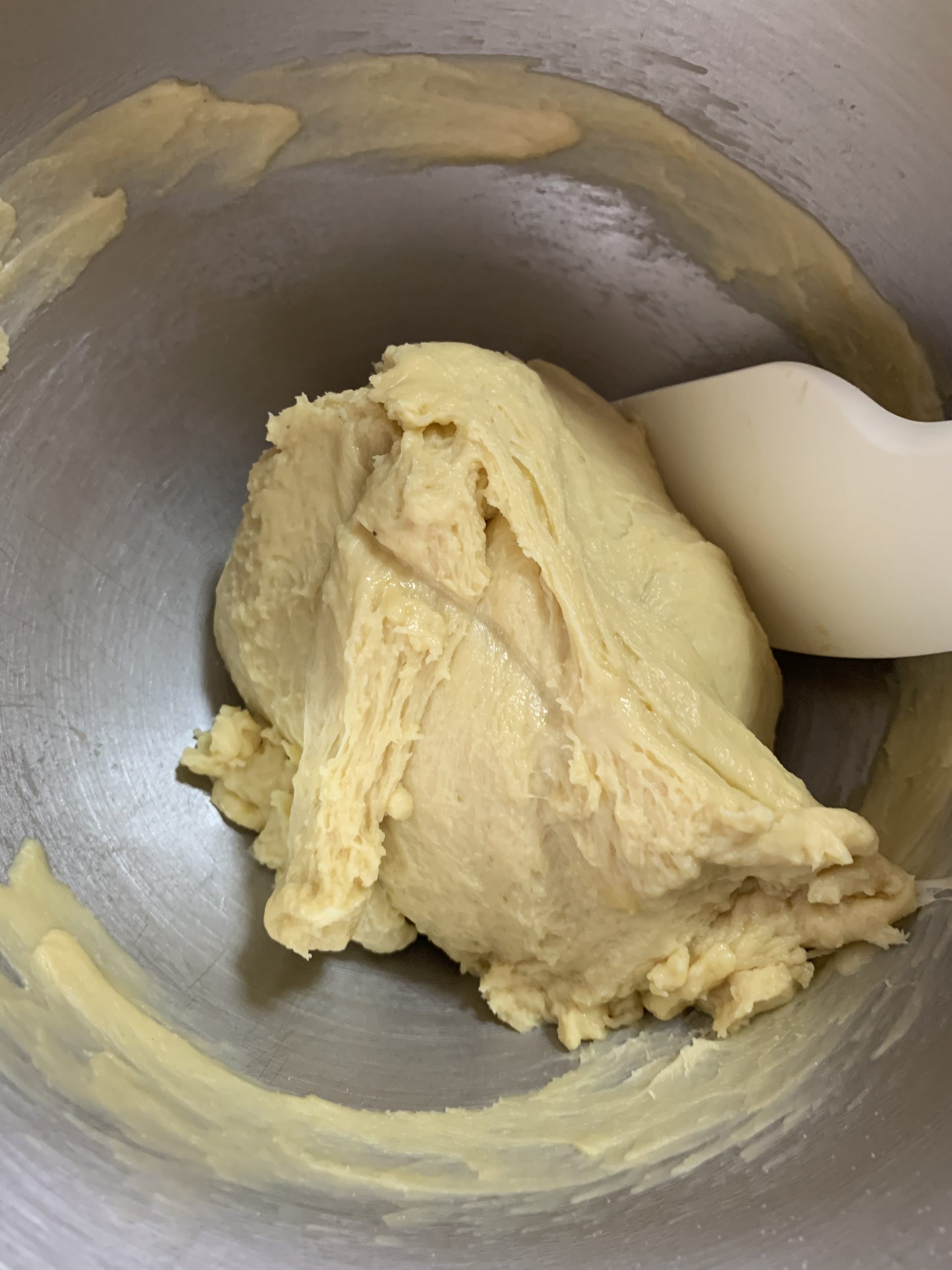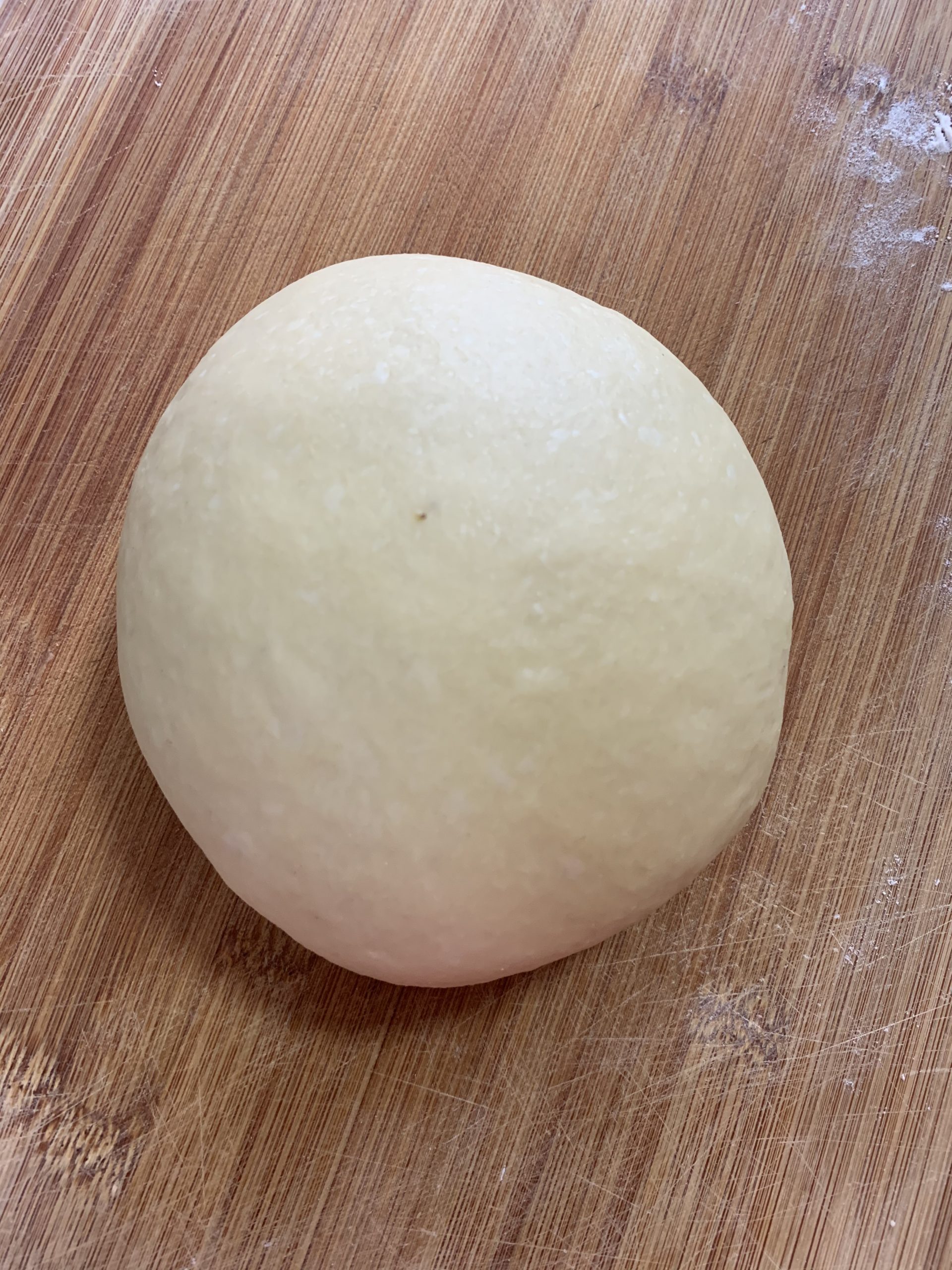 Note:
During the initial process of kneading, there will be butter around the sides. Do ensure that they are scraped in.
7) After 20mins of kneading, an elastic, non-sticky, shiny, soft dough will be formed. Tuck the sides of the dough inwards and shape it into a round ball.
As the dough is non-sticky, I did not add any flour during shaping.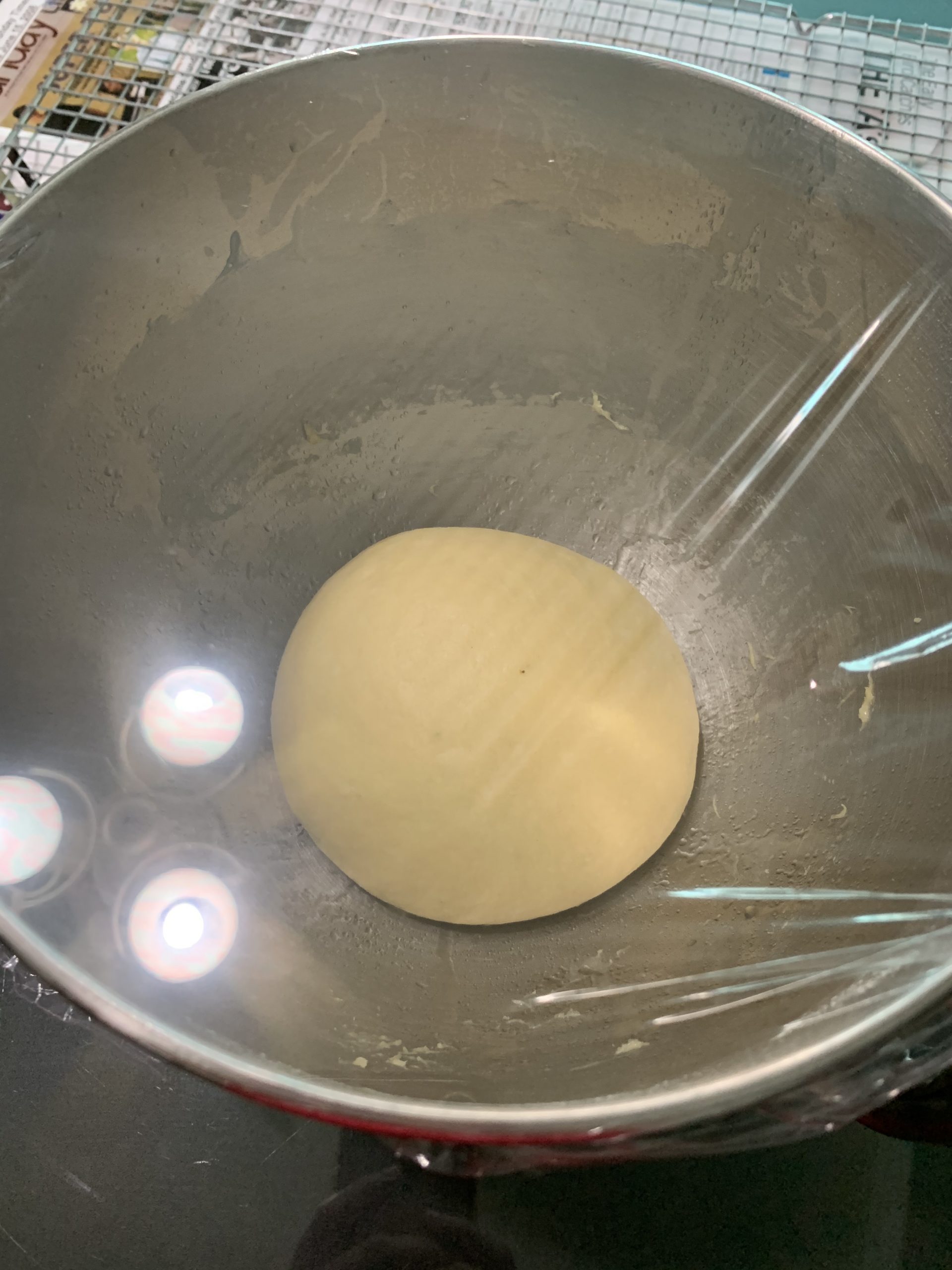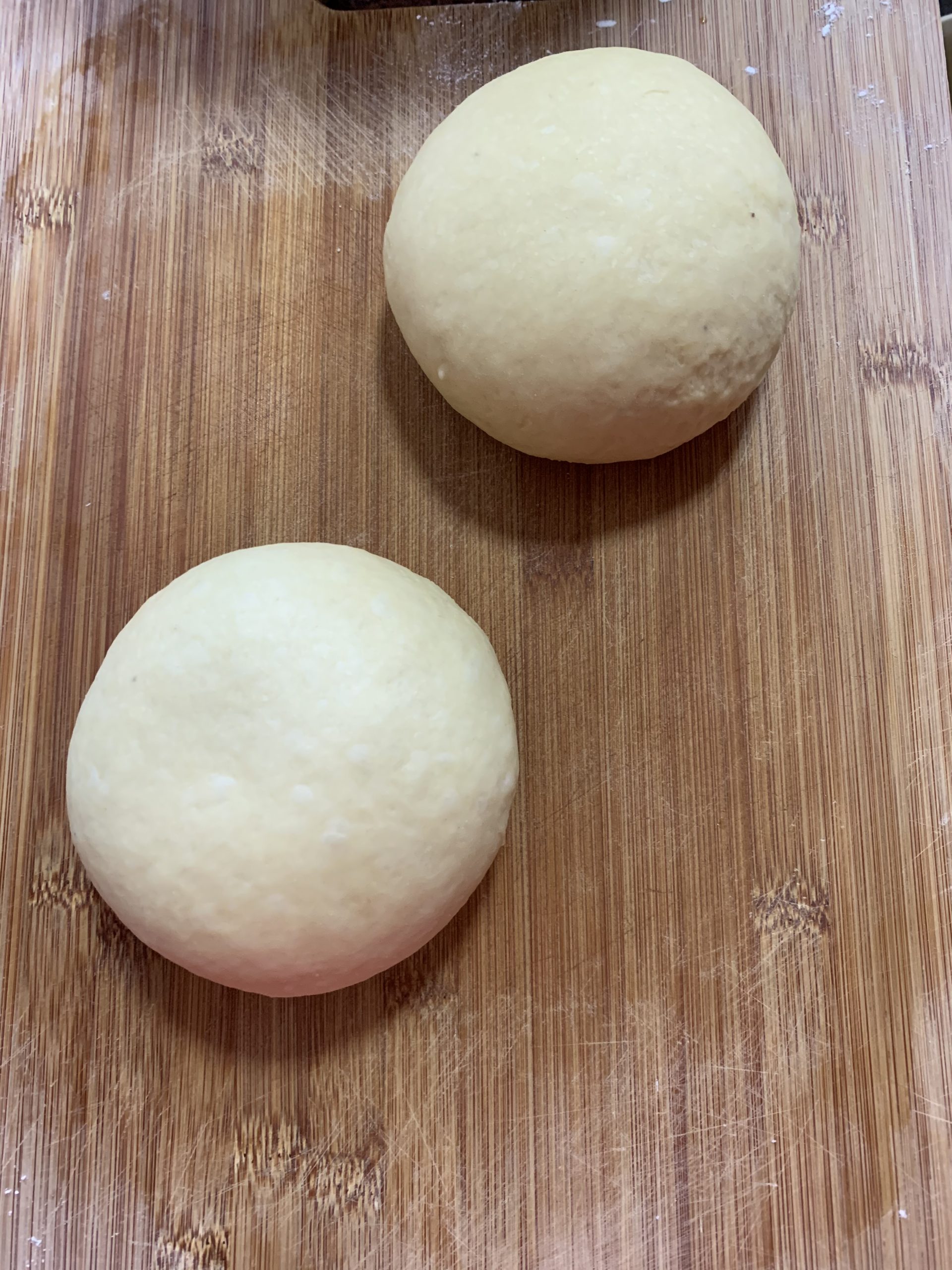 8) Placed shaped dough in an oiled bowl and cover with cling wrap.
Allow the dough to rise for 60mins until it has doubled in size.
9) Punch out the air from the risen dough. Divide the flatten dough into 2 and shape them into round balls.
Cover and rise for 15mins.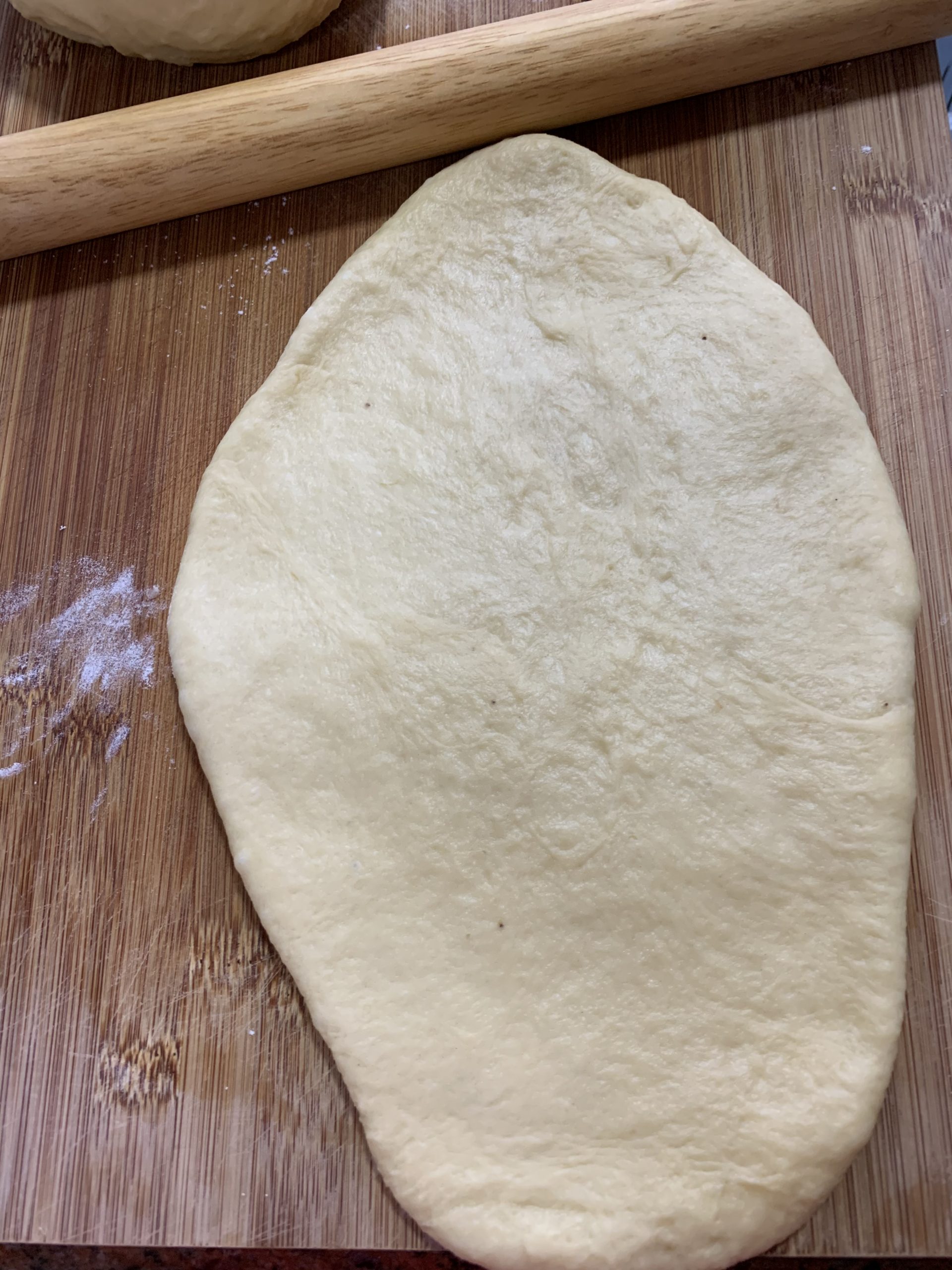 10) On a lightly floured board, roll out dough with a rolling pin.
11) Roll up dough and shape it oblong as shown.
Pinch and seal the edges during shaping to ensure the nice shape.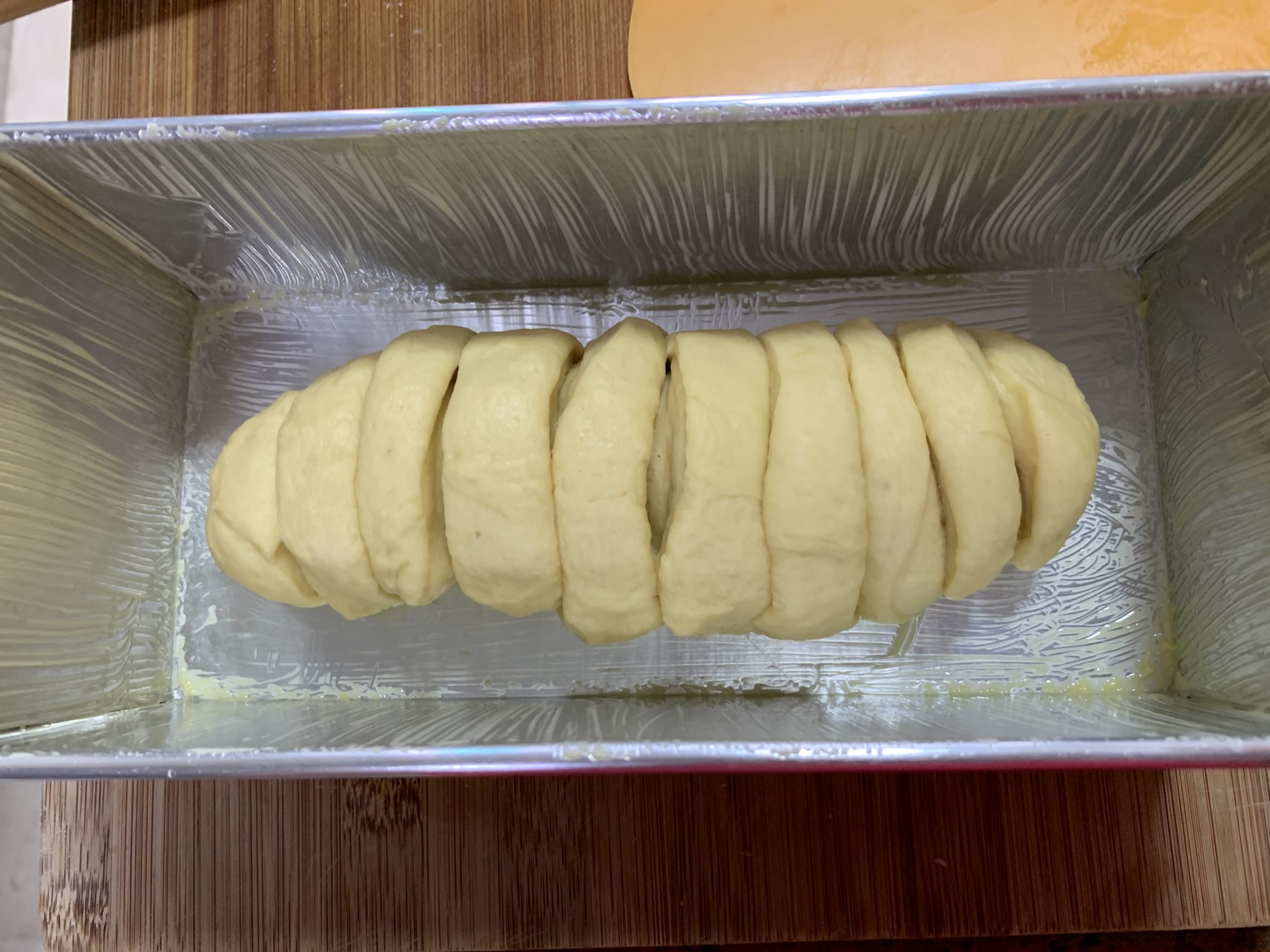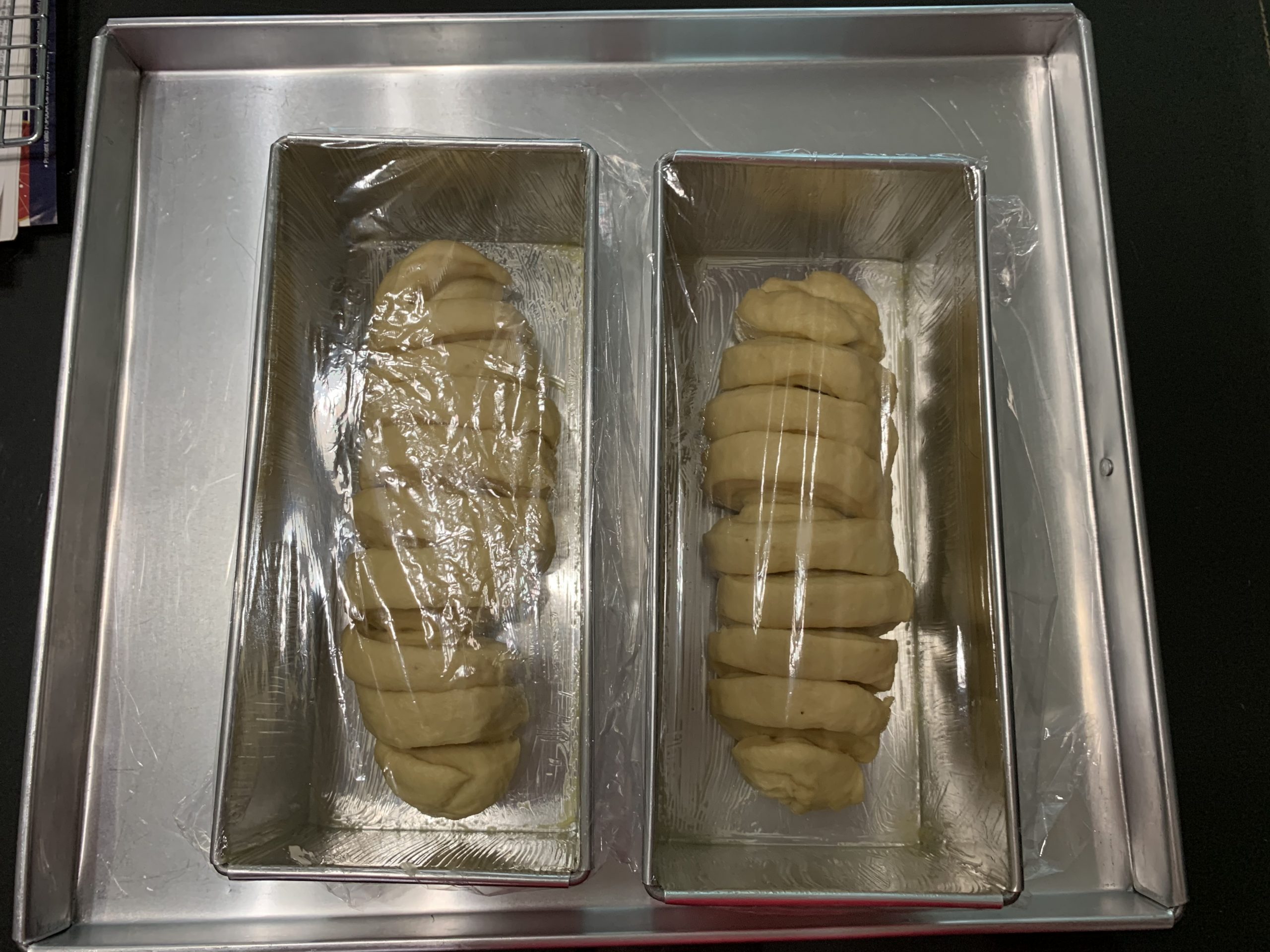 12) Cut the dough into approximately 10 slices and place it in a greased loaf tin.
The tin above measures 4″x9″x4″.
13) Cover tins and allow to rise for another 60mins.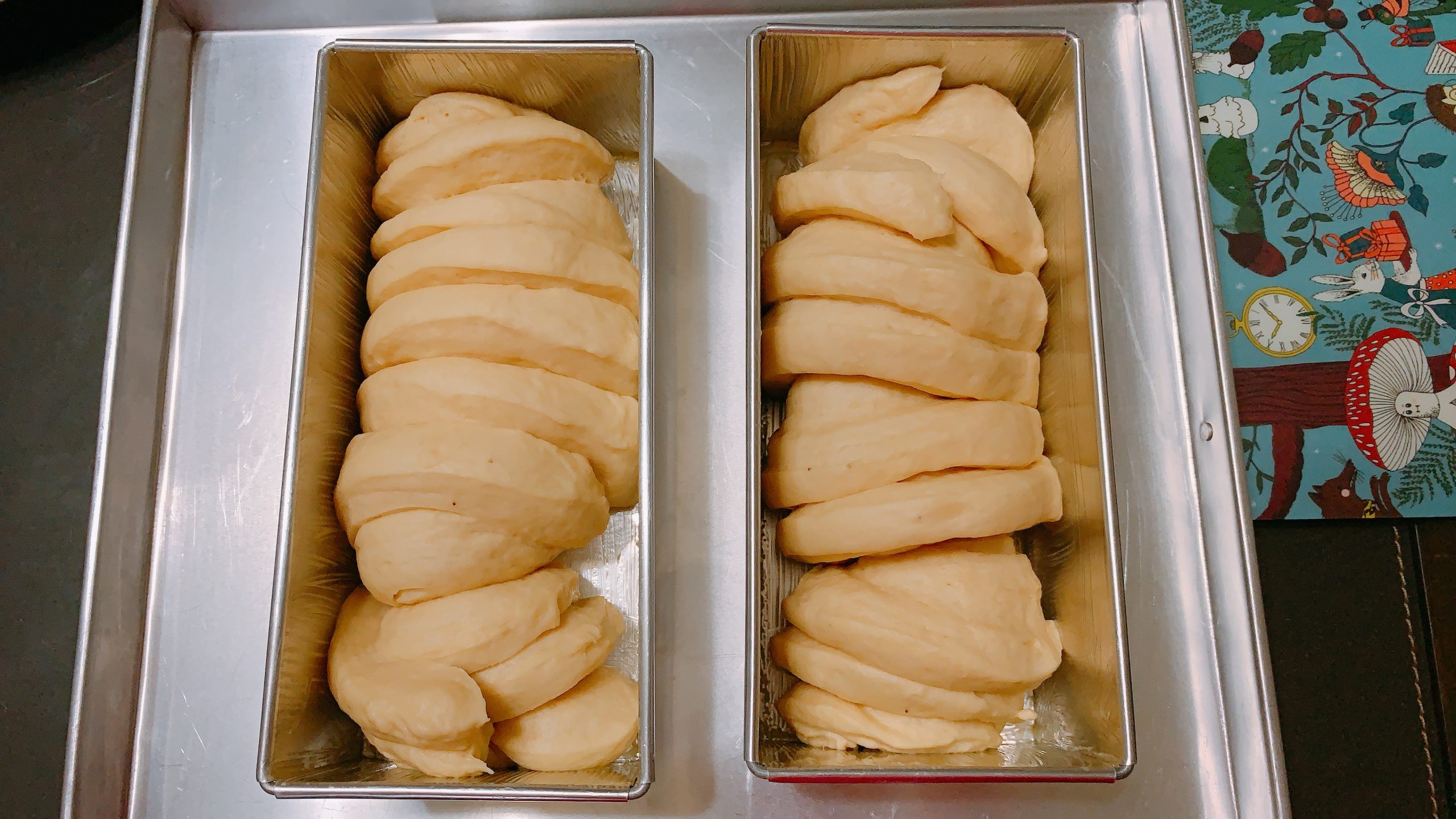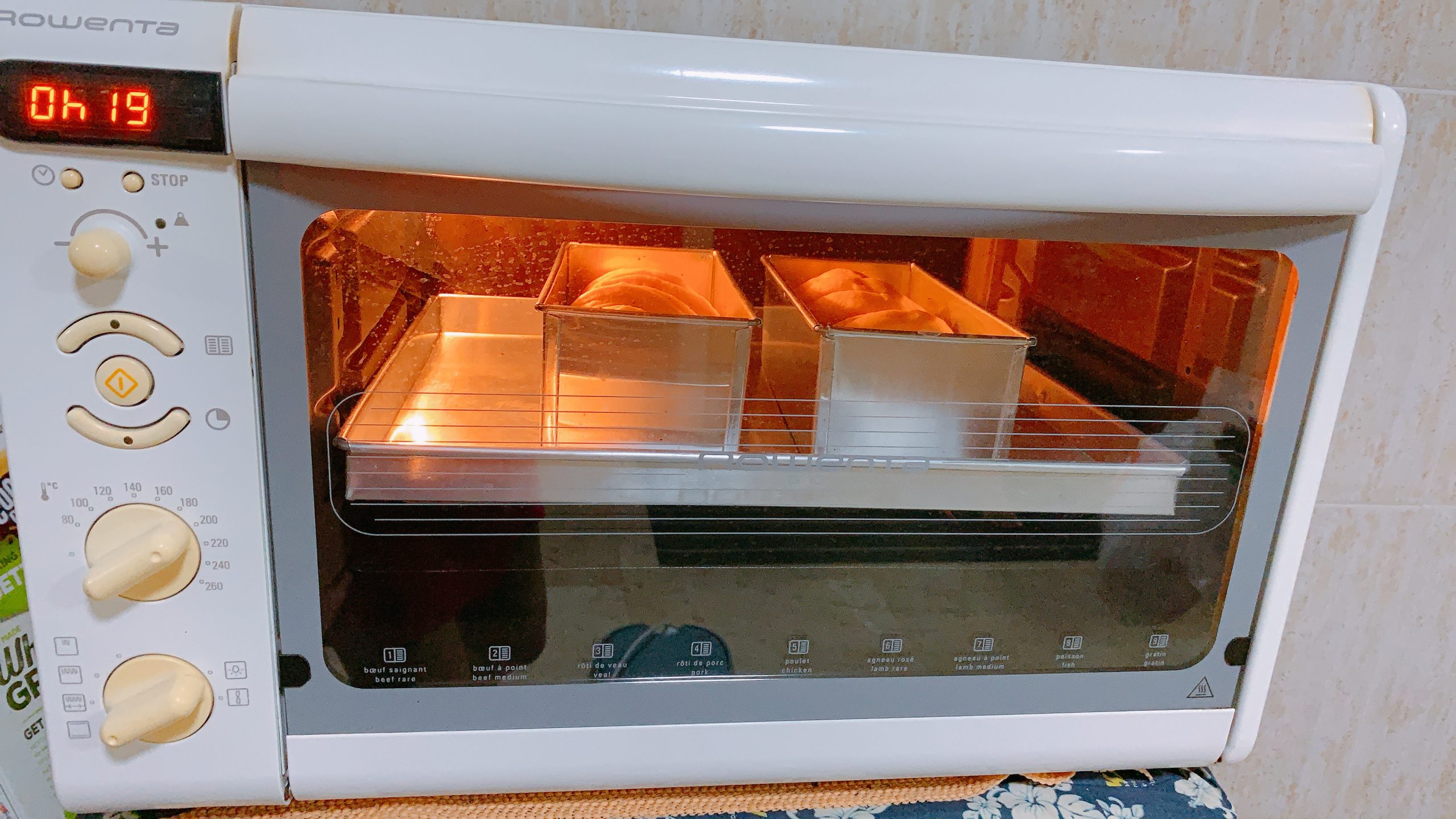 14) Doubled in size, it is now ready for the oven.
Pardon for the (distorted) design. LOlz. Still trying on different designs.
15) Bake in 180°c preheated oven for 17-20mins.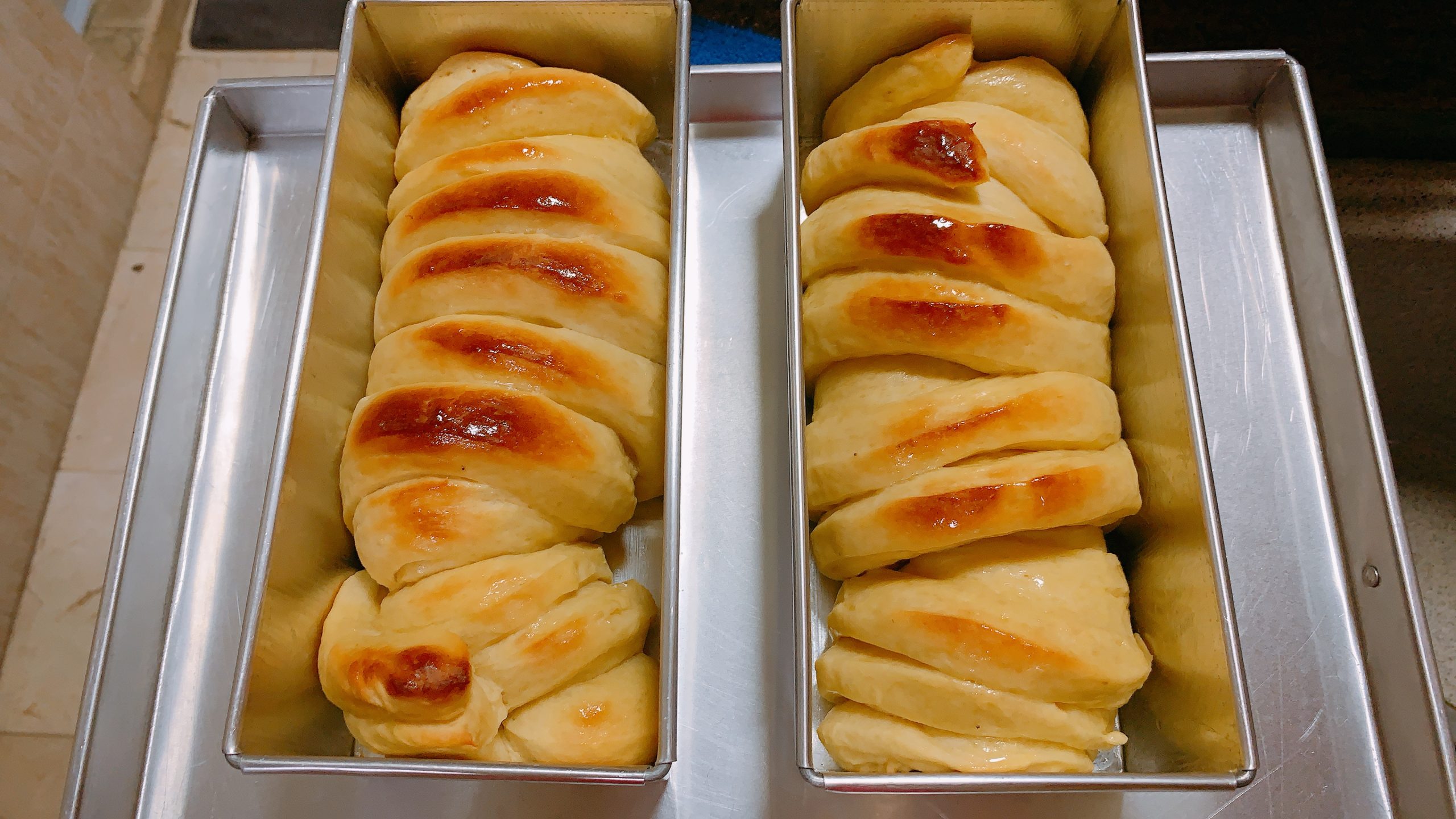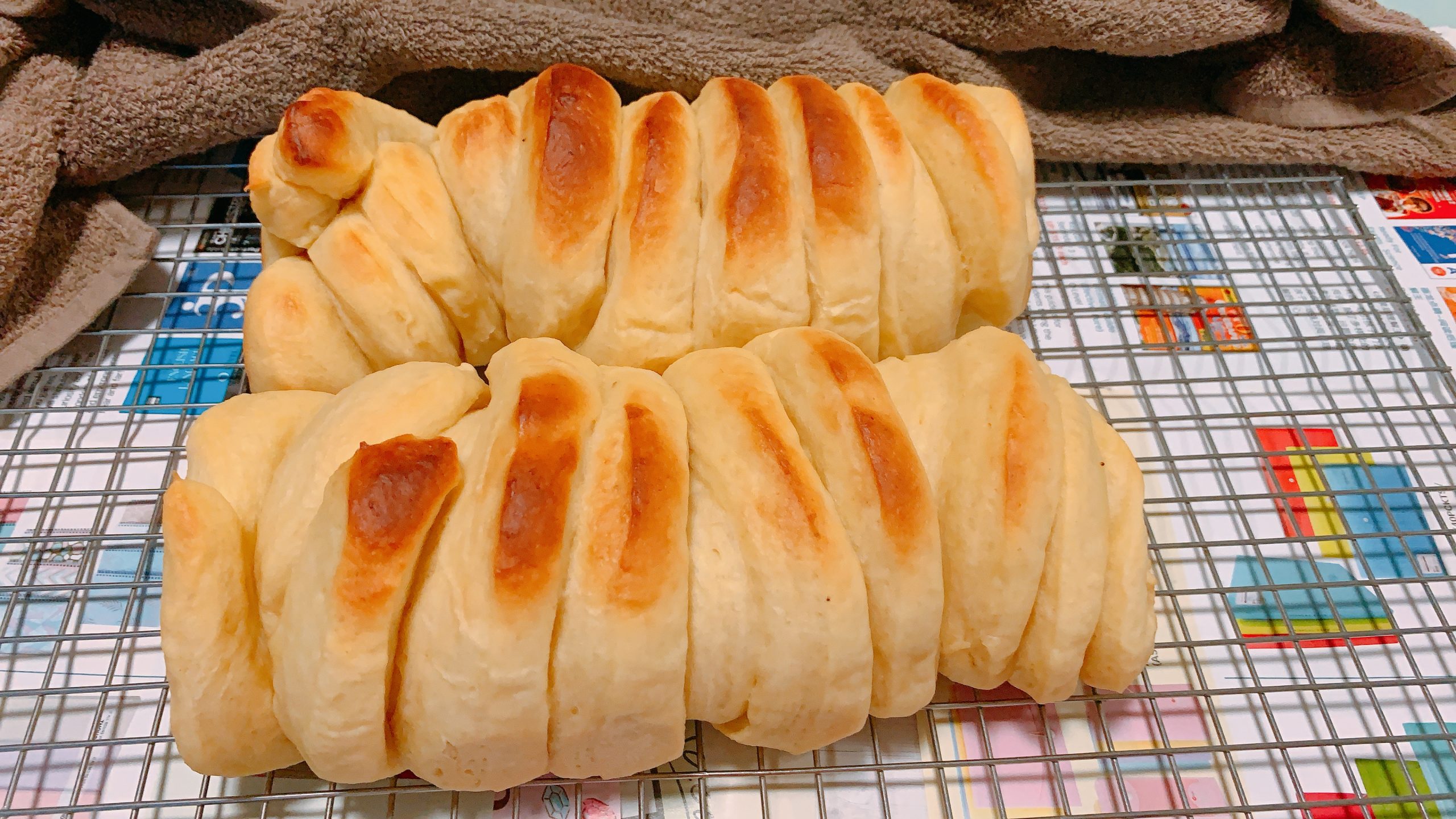 16) Remove from oven and brush top with butter.
17) Remove bread from the tin and placed it on a cooling rack.
Do not leave it to cool in the tin as condensation will take place.
The light aroma of bananas is so mesmerizing.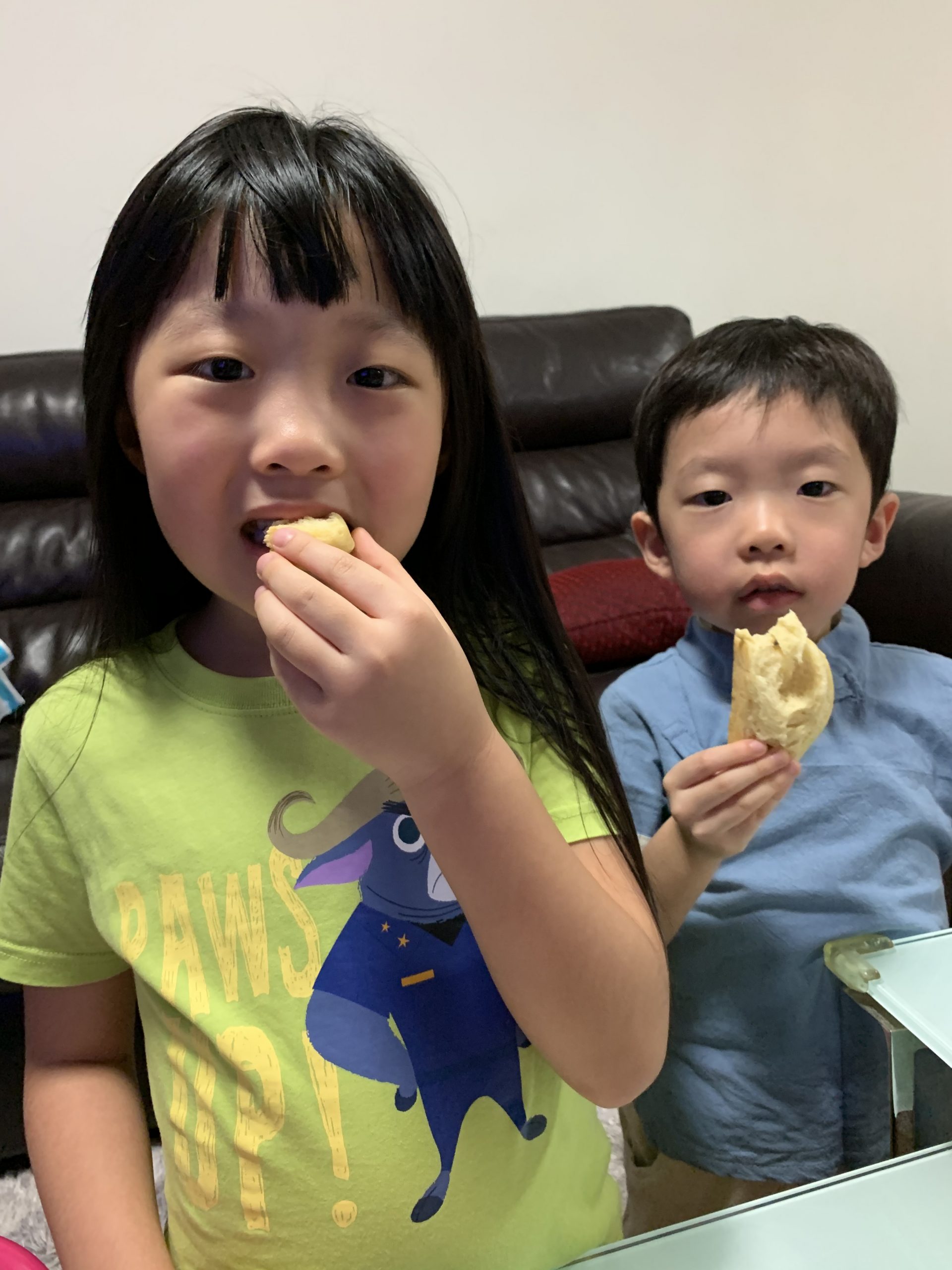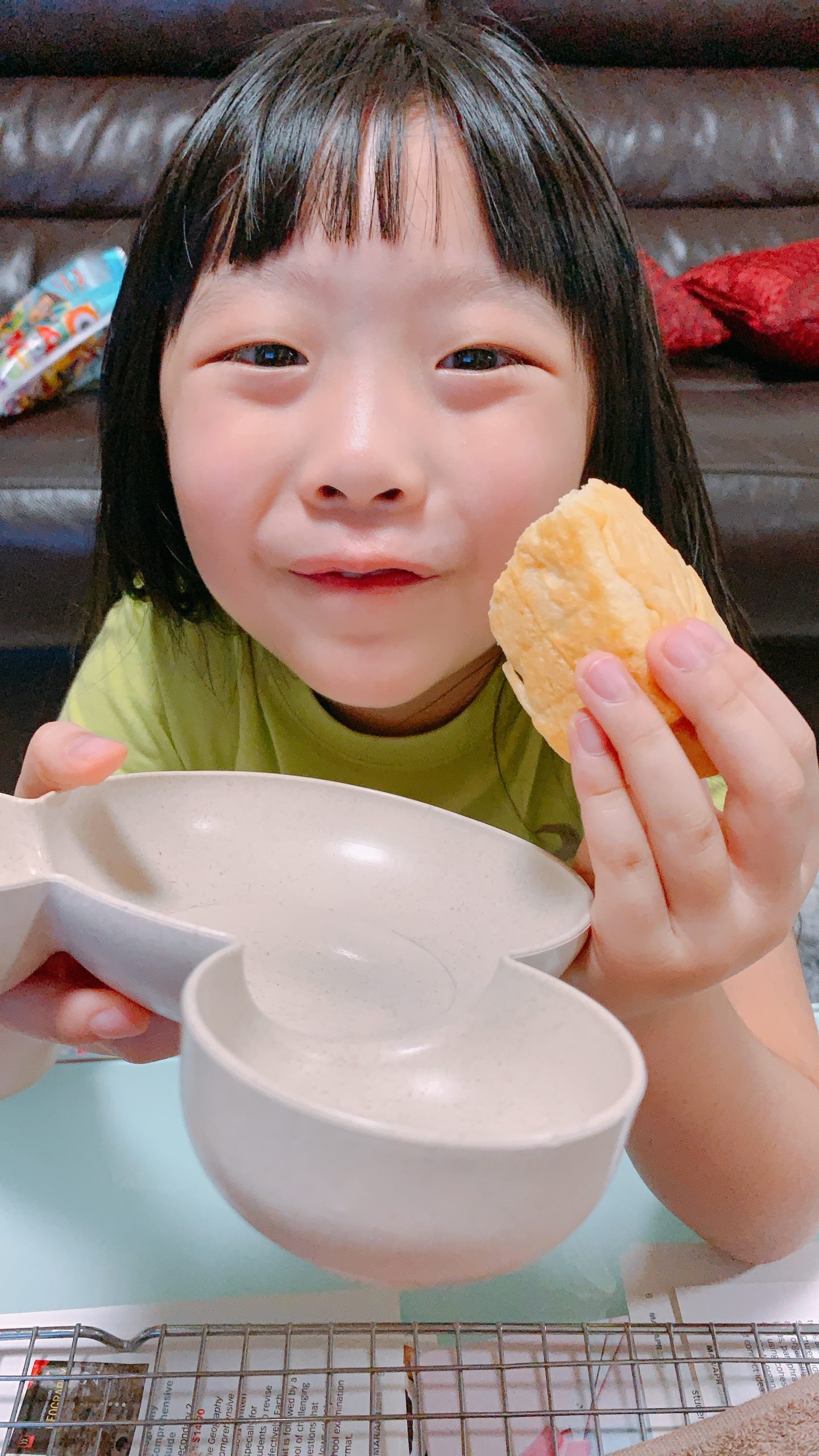 Needless to say… Kids enjoyed them and Ms Food Fighter had 3 slices at one go before anyone could stop her.
Recipes source: Banana Bread Loaf by Apron
Mummy, it is so soft and fluffy. I want it for breakfast tomorrow too.
So nice, Can I have fresh milk with it please?