Muah Chee (麻糍), a snack that is commonly found in local Pasar Malam/night market/night bazaar. It is basically made of cooked glutinous rice dough, cut into small pieces and coated with sugar and fine roasted peanuts. Sometimes, toasted sesame seeds are added. It is easy to make and well-liked by most. Needless to say, it is one of those treats my 2 kiddos will always look forward to.
There are many different cooking methods available, ranging from frying, steaming, microwave to even air-fryer. After several rounds of trial and error, I personally prefer the frying method which is fast and it results in a soft and chewy dough which does not stick-to-your-teeth.
Using an easy ratio of 1 cup glutinous rice flour* : 1 cup water, it can easily yield enough for 4 pax. However, for those who prefer tougher dough, you may decrease the water to 3/4 cup.
*Check that it is glutinous rice flour and not rice flour.
Rice flour is commonly used for making carrot/yam/pumpkin cake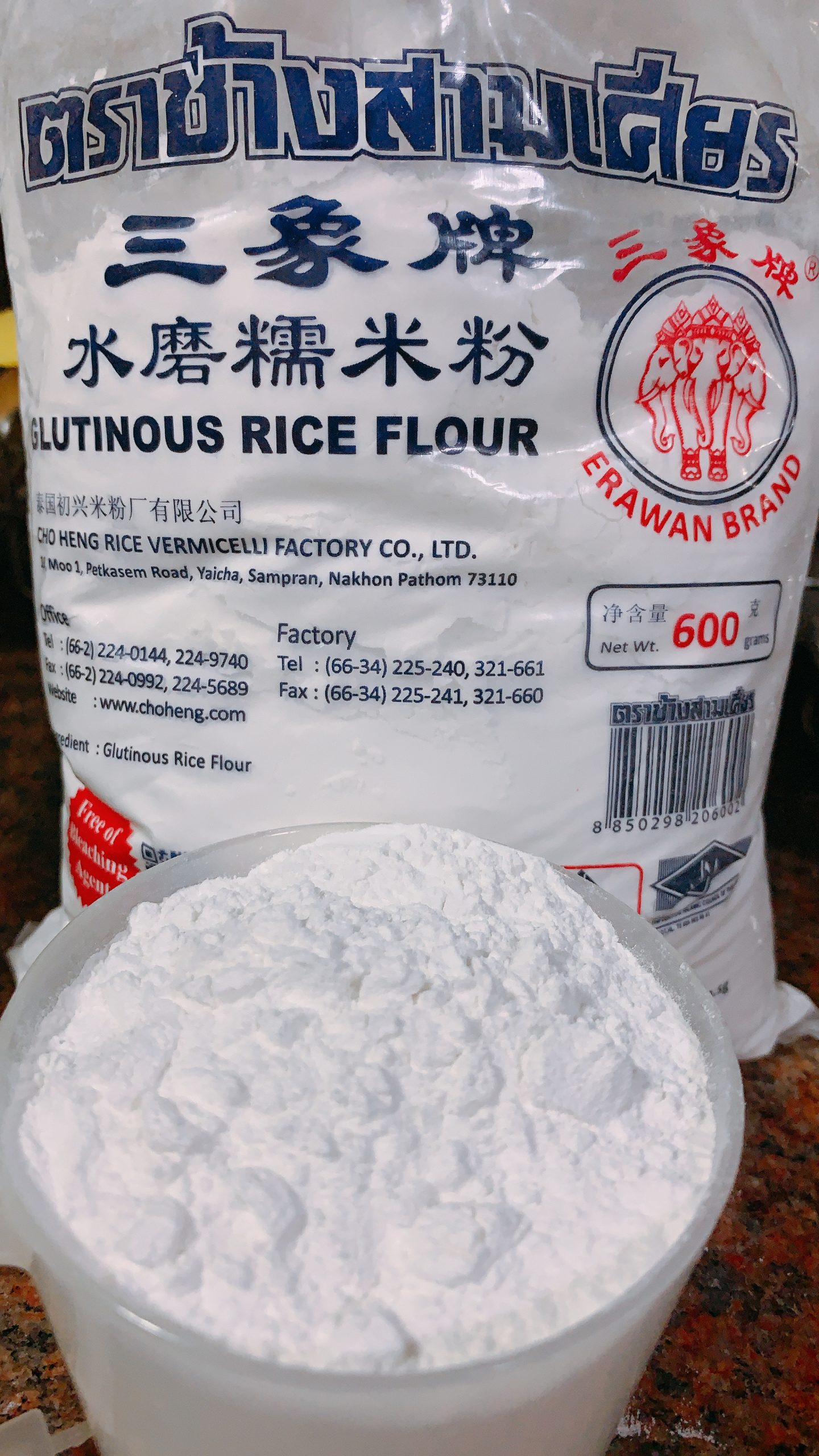 Ingredients:
1 cup glutinous rice flour
1 cup water
2 tbsp shallot oil (shallot oil adds the extra aroma but normal cooking oil is fine too)
2 cup fine roasted peanut
1/2 cup sugar (for those with sweet tooth, you may increase to your liking)
2 tbsp roasted sesame seeds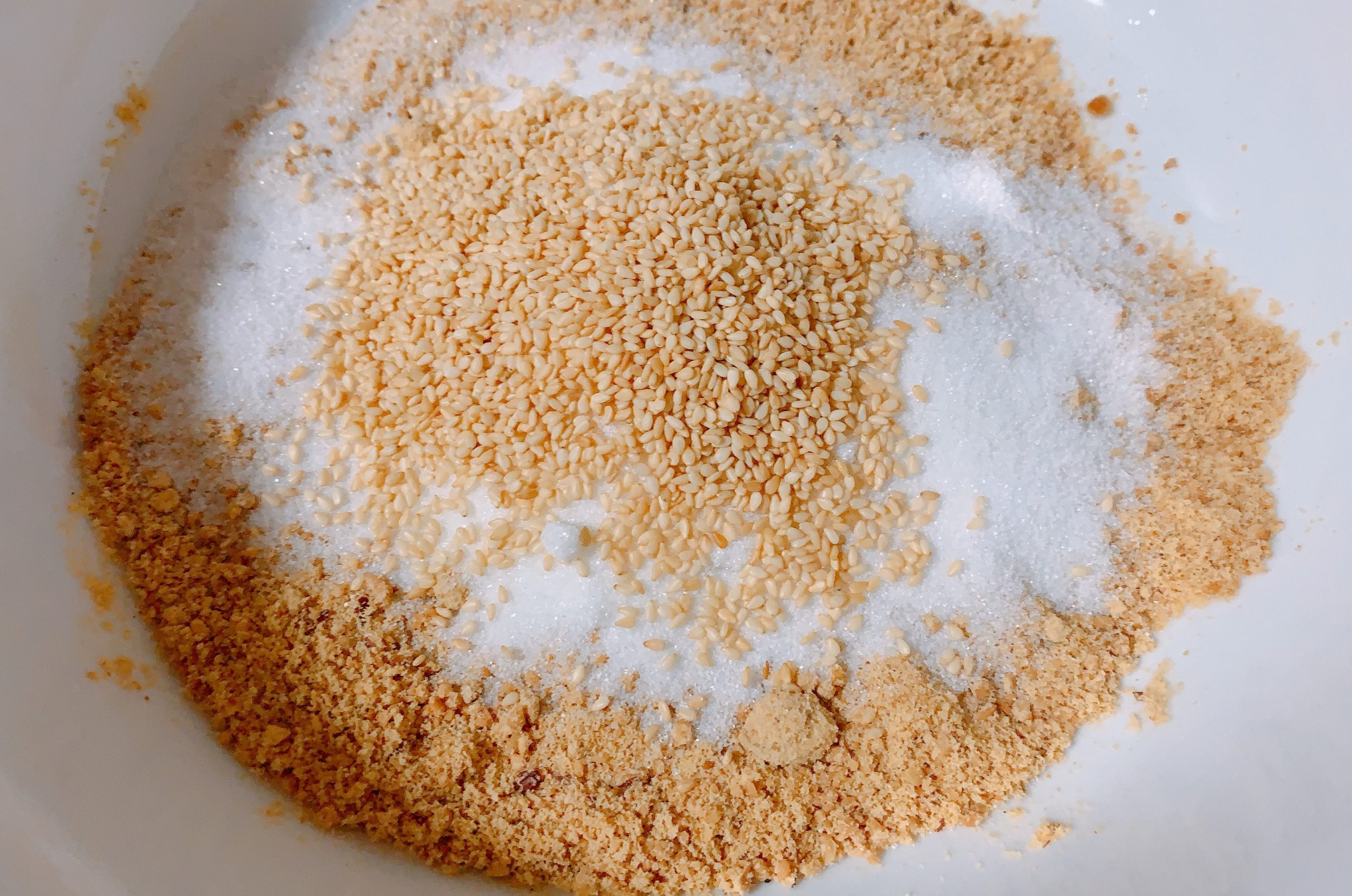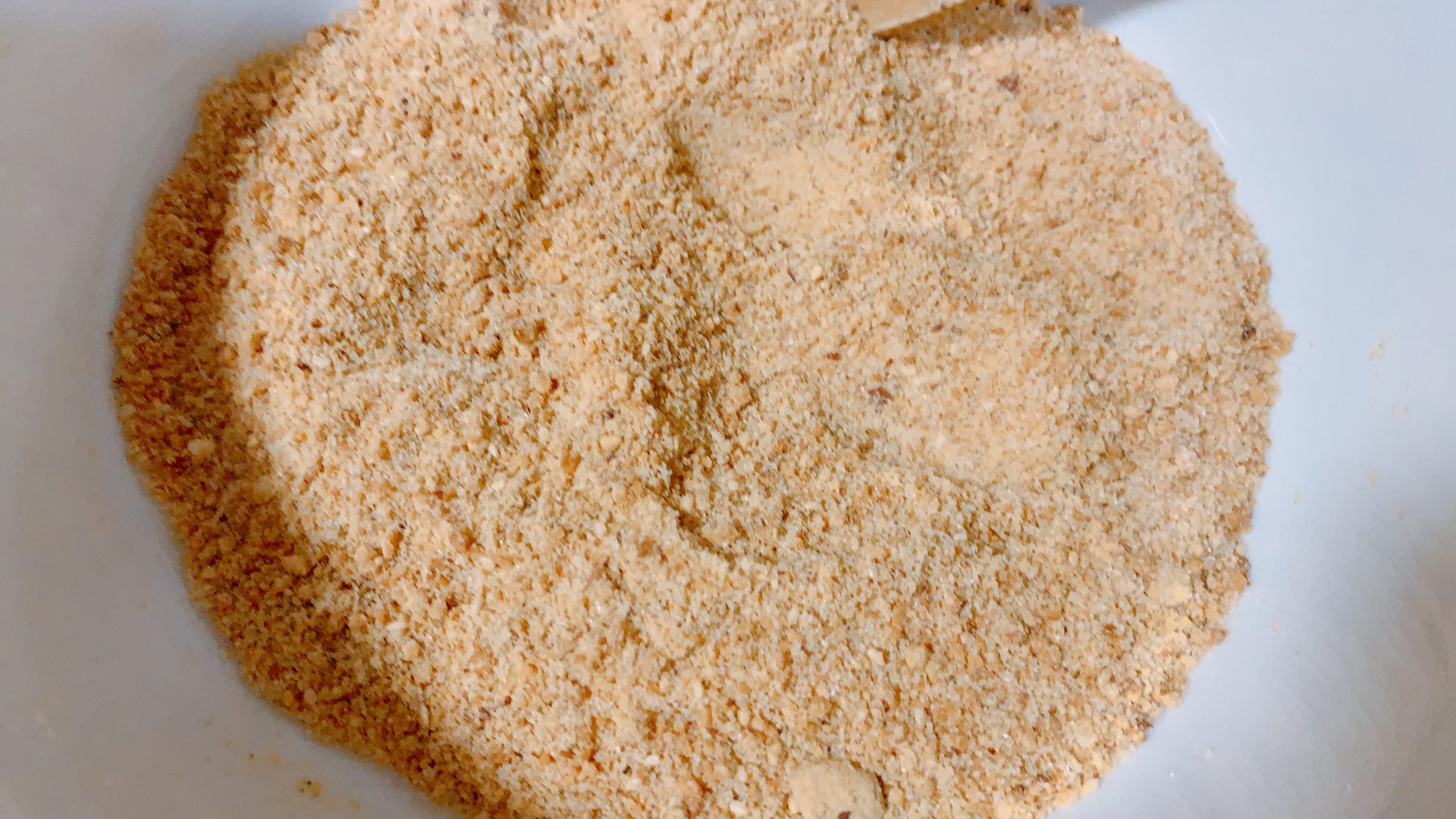 1) Prepare the coating mixture. Combine fine roasted peanut, sugar and roasted sesame seeds. Mix well.
In a separate bowl, mix glutinous rice flour and water into a smooth (no lumps) batter.
Set the peanut coating mixture aside.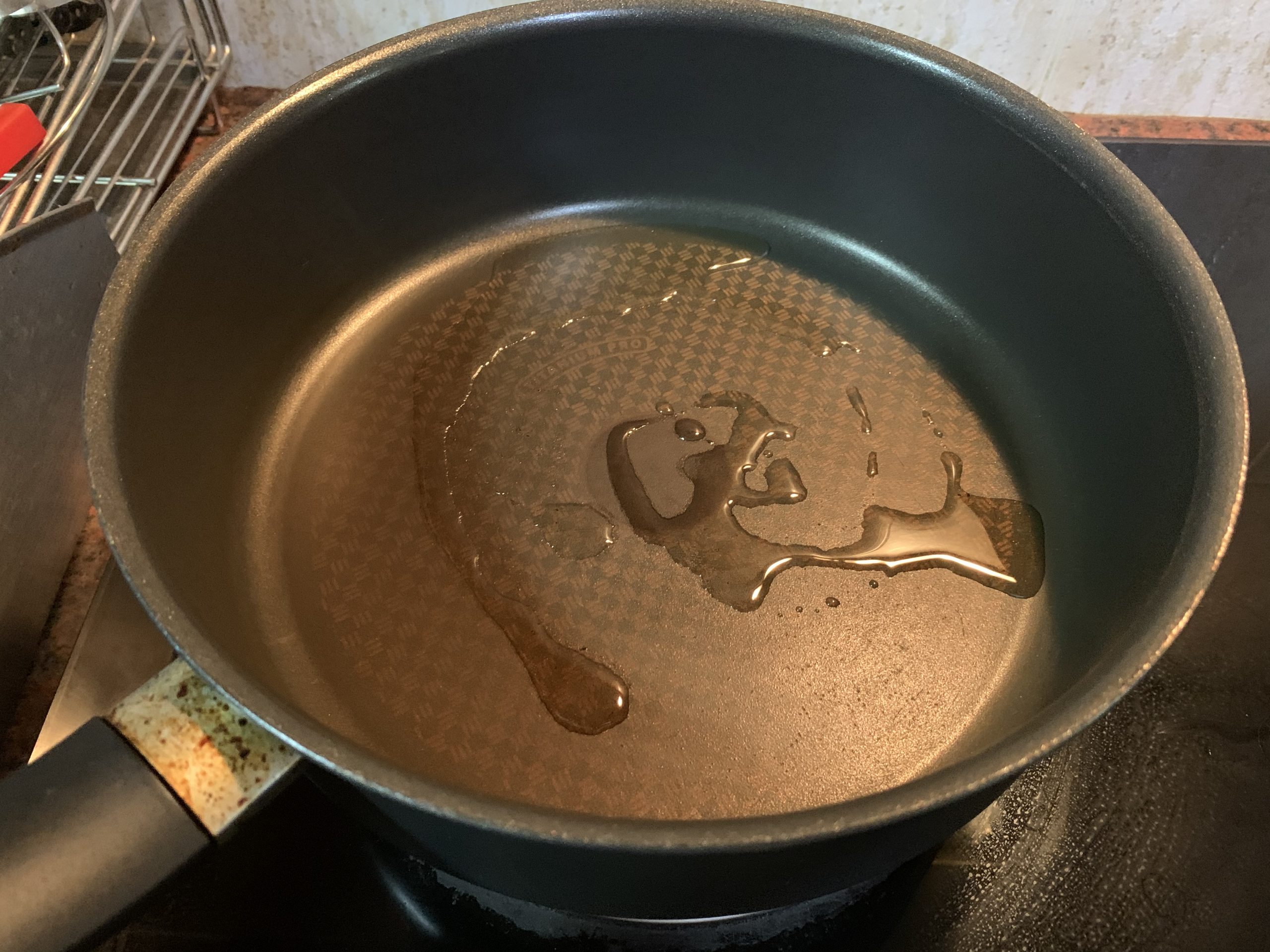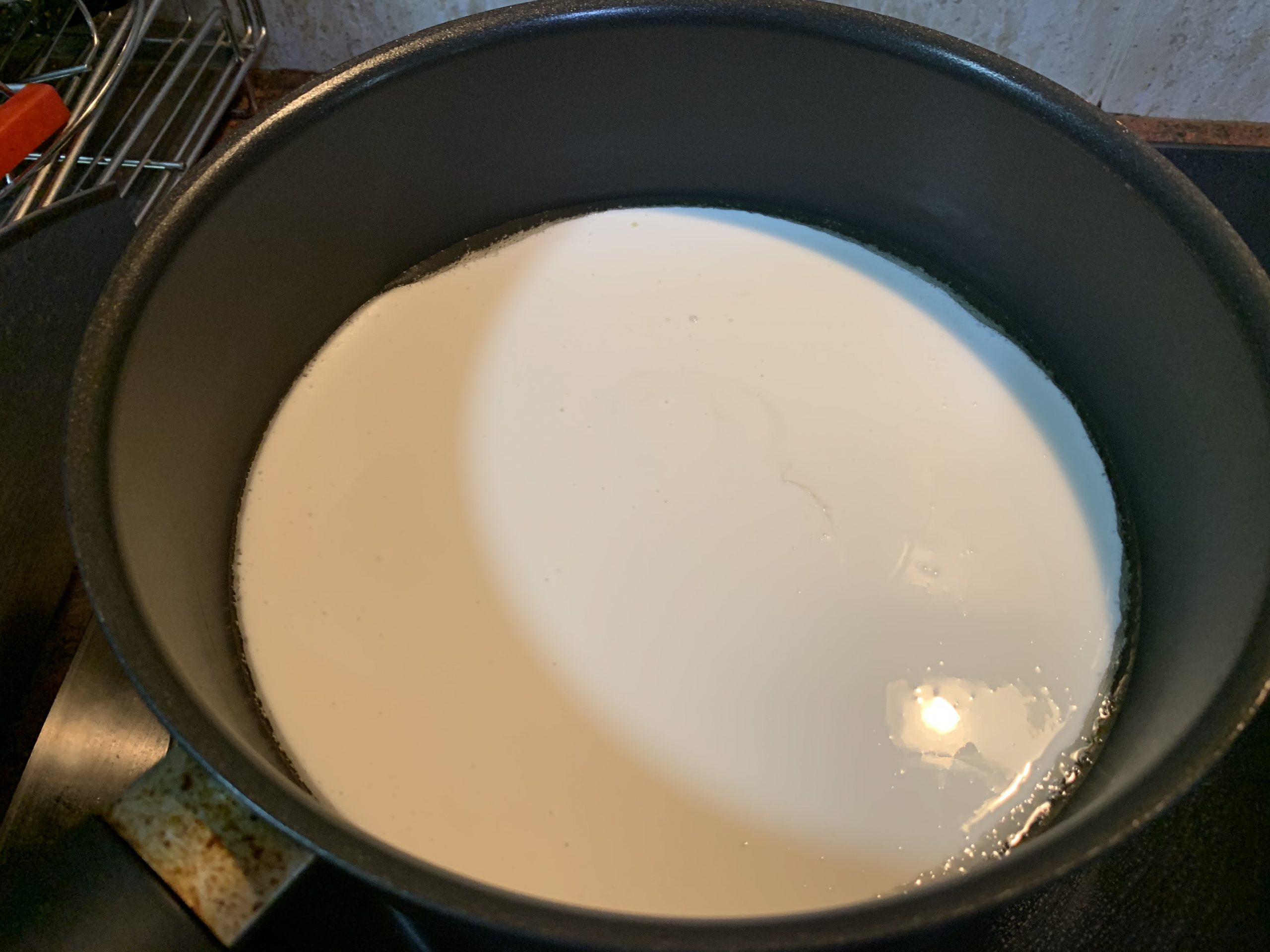 2) Heat shallot oil in a non-stick pan over low-medium heat.
3) Add in glutinous rice batter.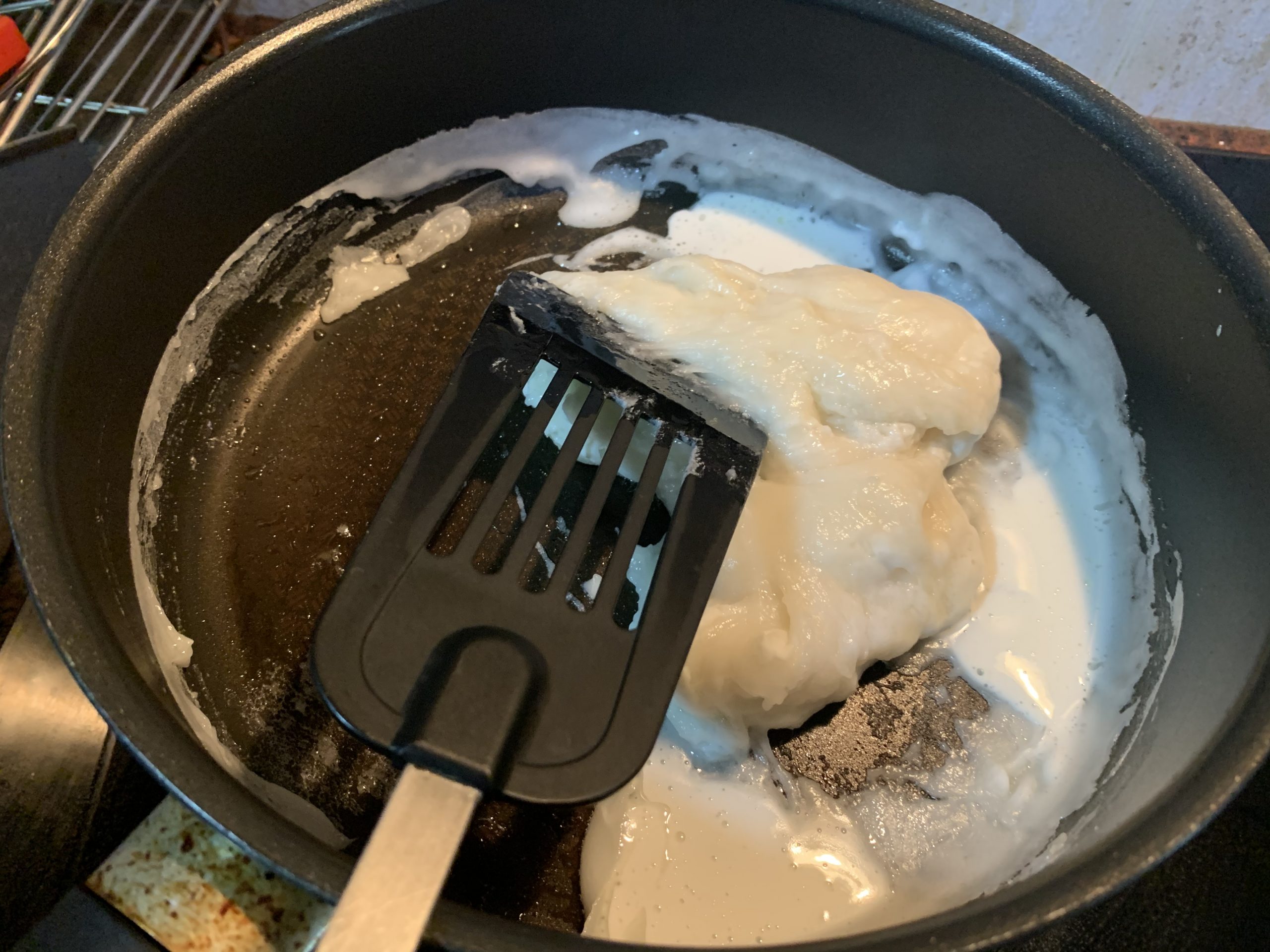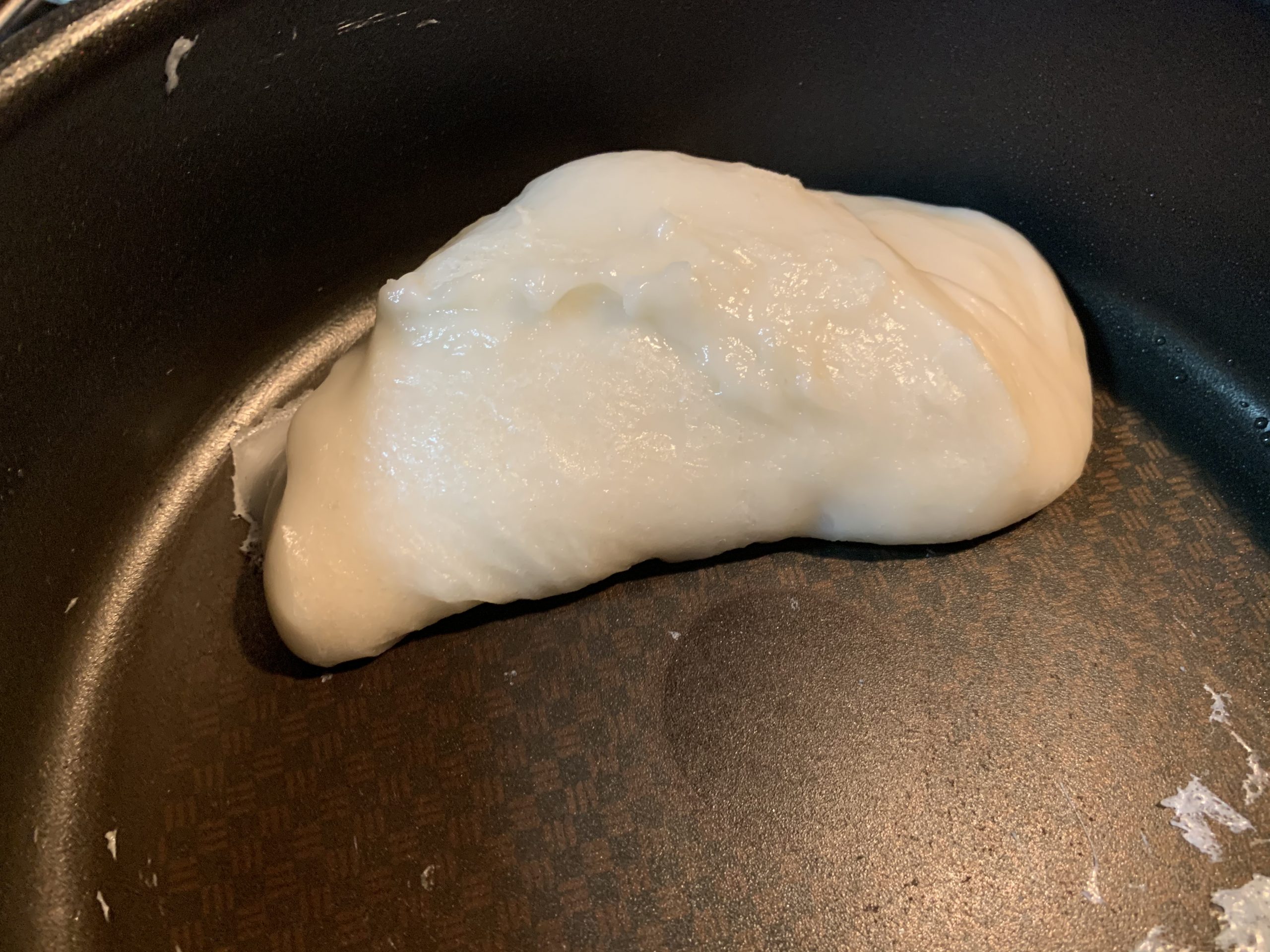 4) Flip and fold with spatula.
5) Using the spatula, vigorously flip the dough once it is formed for about 1-2 min continuously. This will ensure the dough is thoroughly cooked.
Result: shiny and smooth dough, unlike those which were bought as they are often seen to be oil-laden.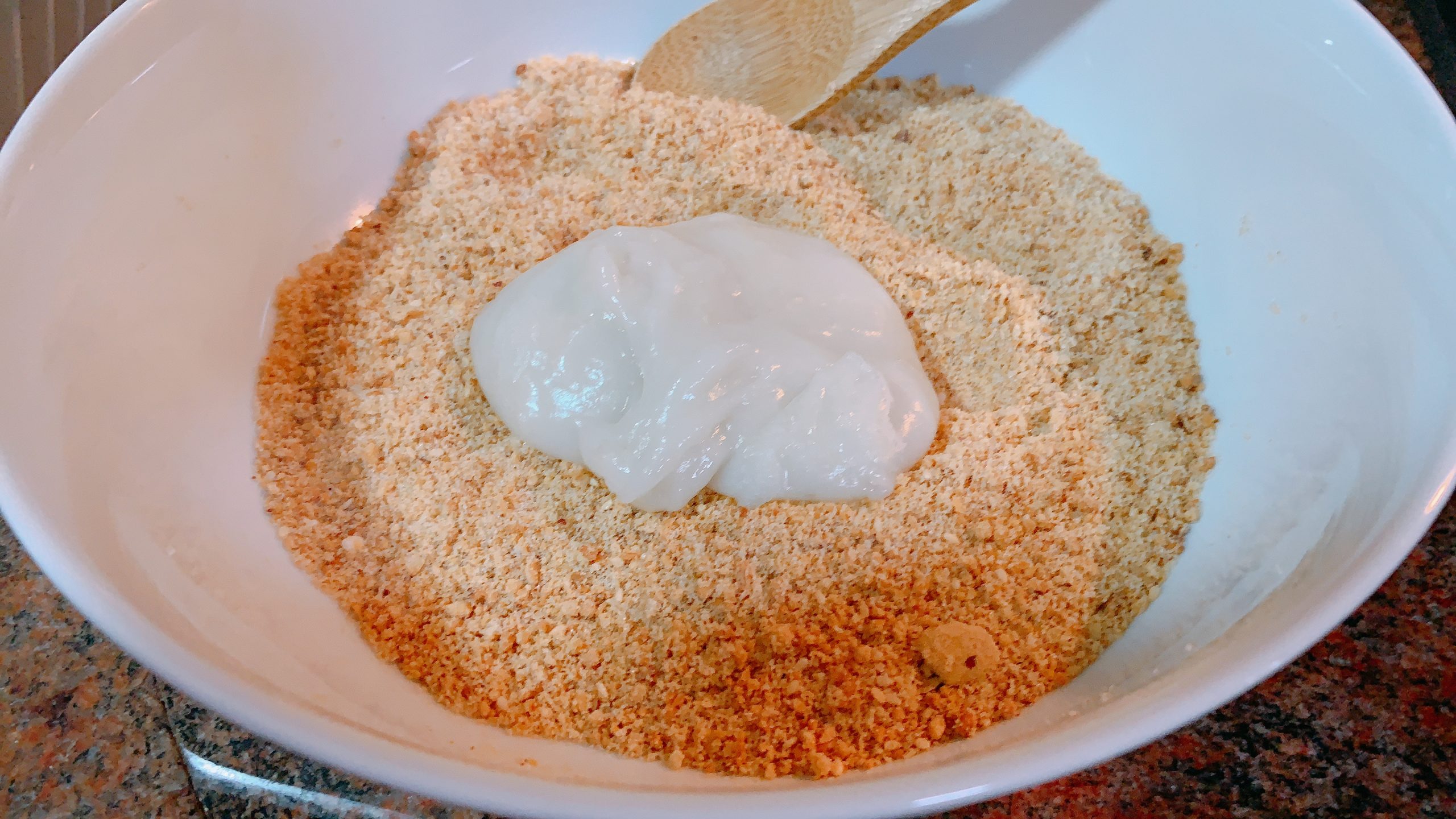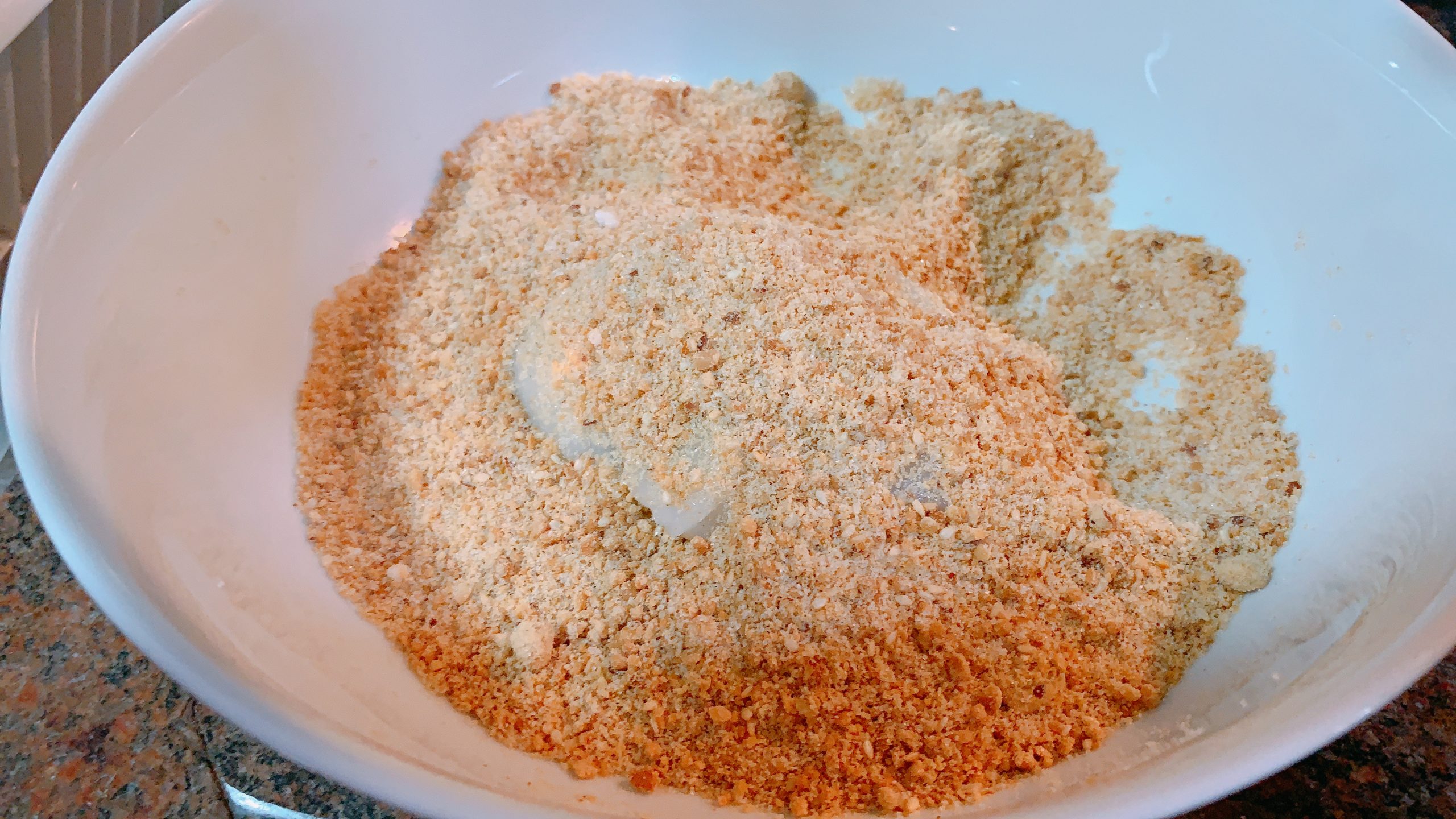 6) Remove the hot dough and add to the coating mixture.
Note: dough does not coat well when cooled
7) Coat dough well with coating mixture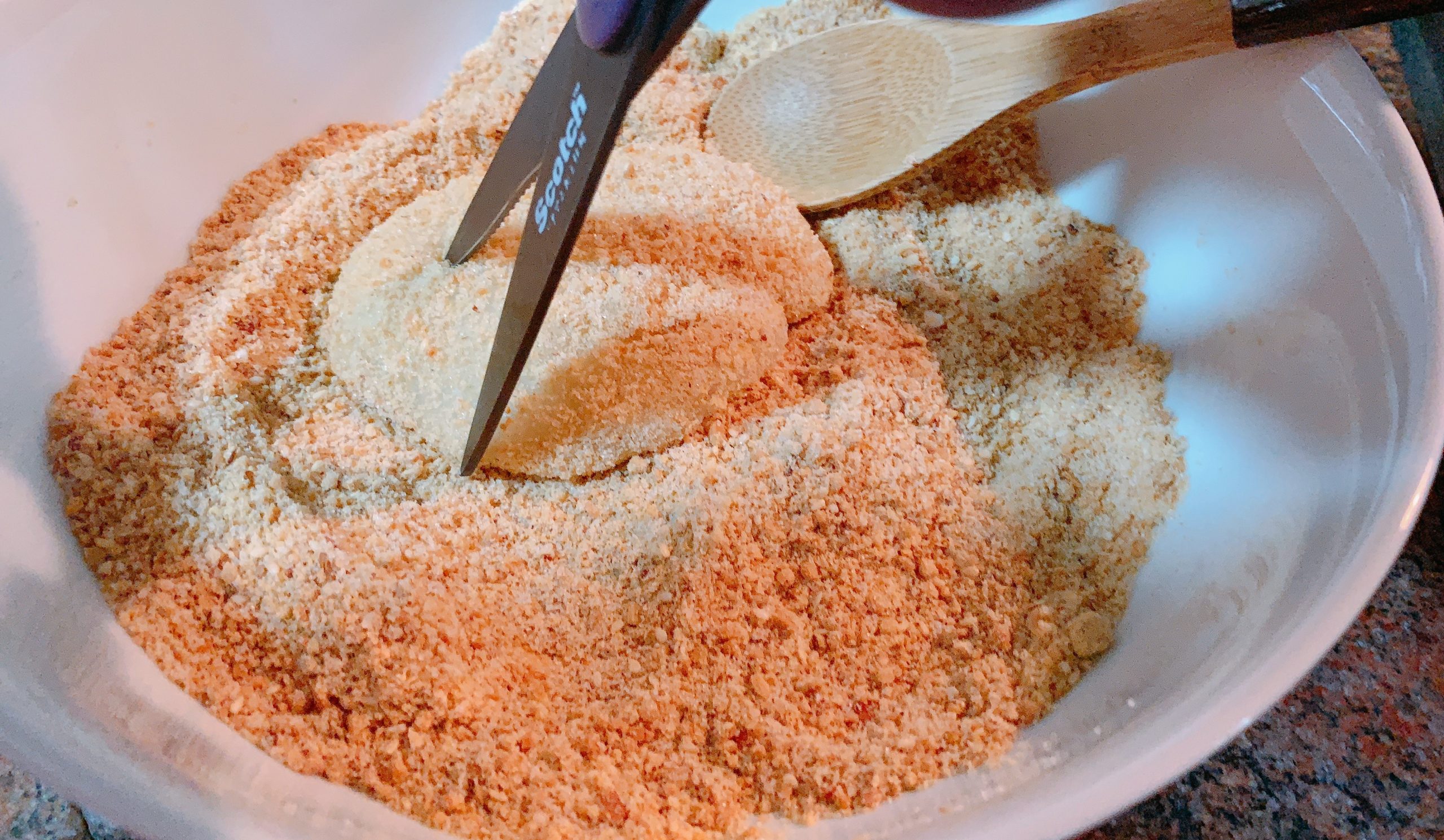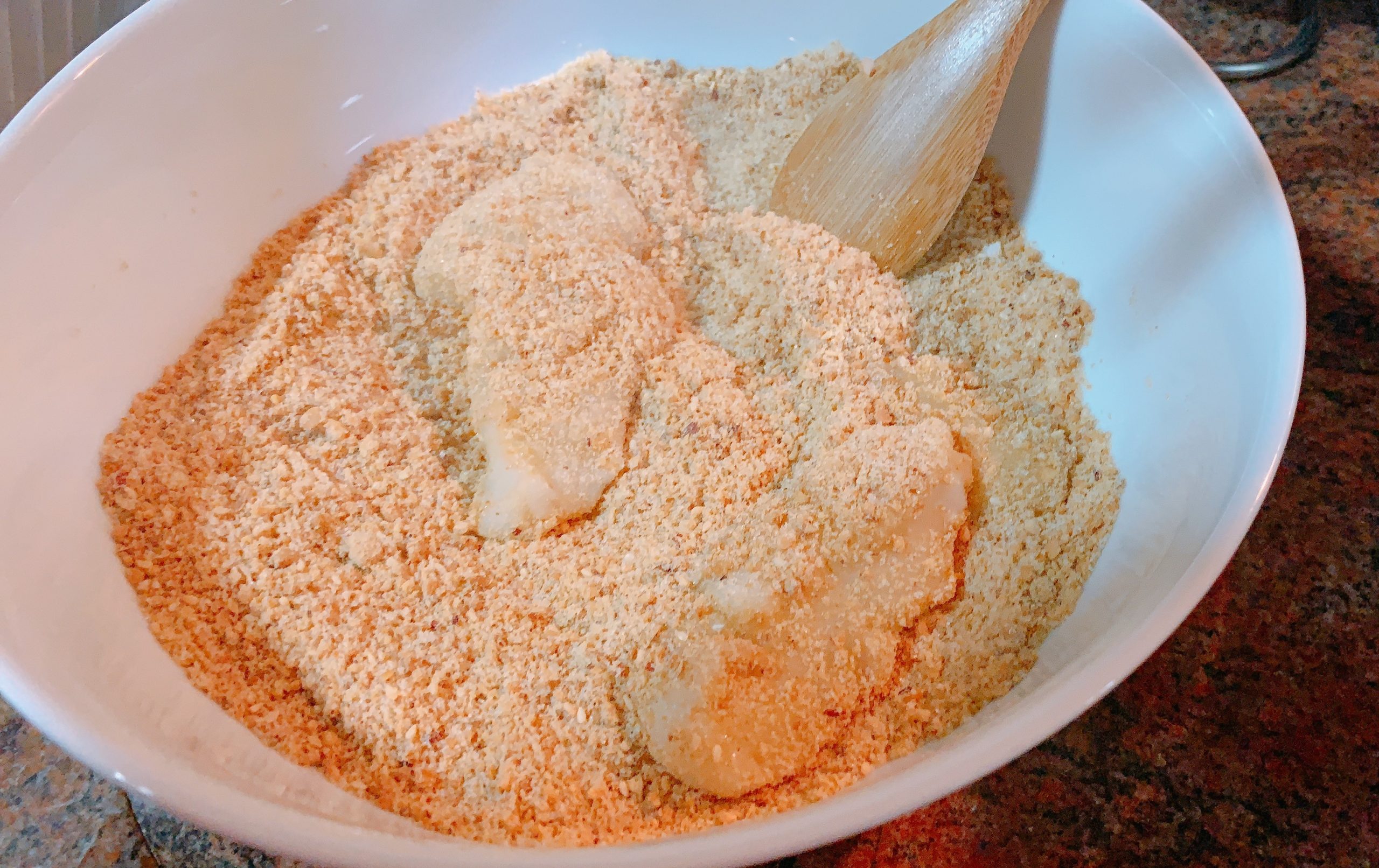 8) Cut dough into desired bite-sized. Top with extra coating mixture and serve immediately.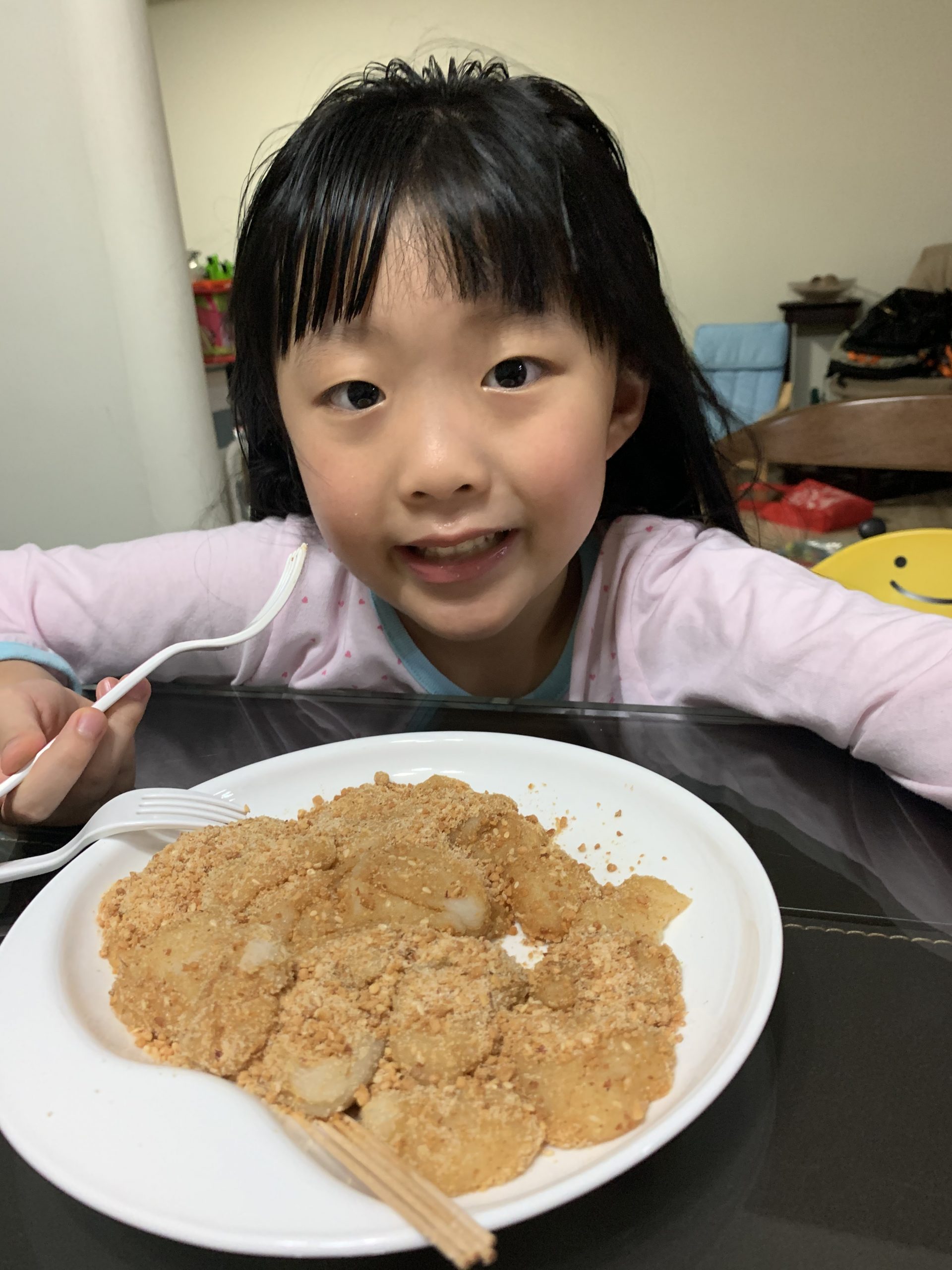 The muah chee is so soft and so nice. Nicer than 'pasar lamah'!
(Between bites) Jie Jie, Mummy made 'pasar lamah' muah chee!