Nothing will go wrong when there's a wobbly smooth steamed egg on the dinner table. It is our family all-time favorite. Get the base ratio right and you can have your own creation by adding in your favorite ingredients and garnishes. The above was garnished with some fish floss and chopped spring onion.
After trying out several different recipes, I've adjusted to the ratio of 1 egg : 120 mls (water/stock) which is to my liking.
 The following recipe is one which I commonly use: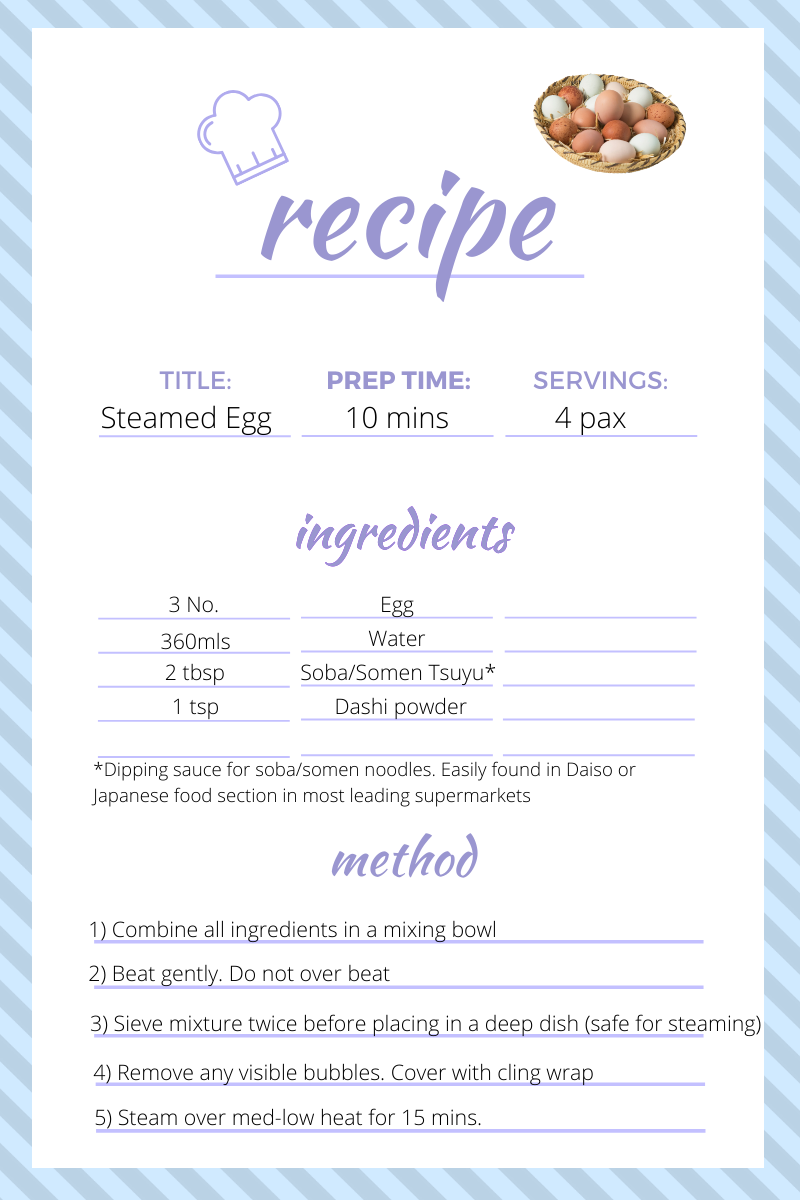 Note: Covering with cling wrap prior to steaming, prevents water dripping onto the egg mixture. On the other hand, steaming over med-low heat prevents air pockets. These will then result in smooth, wobbly savory steamed egg. 
Steamed Egg Tofu!! My Favorite!!
(Absolute no traces of tofu, but as it is soft, wobbly and whitish, he calls this steamed egg tofu) #OneBowlOfRiceIsNotEnough
Yeah!! Steamed Egg Tofu is the Best!!